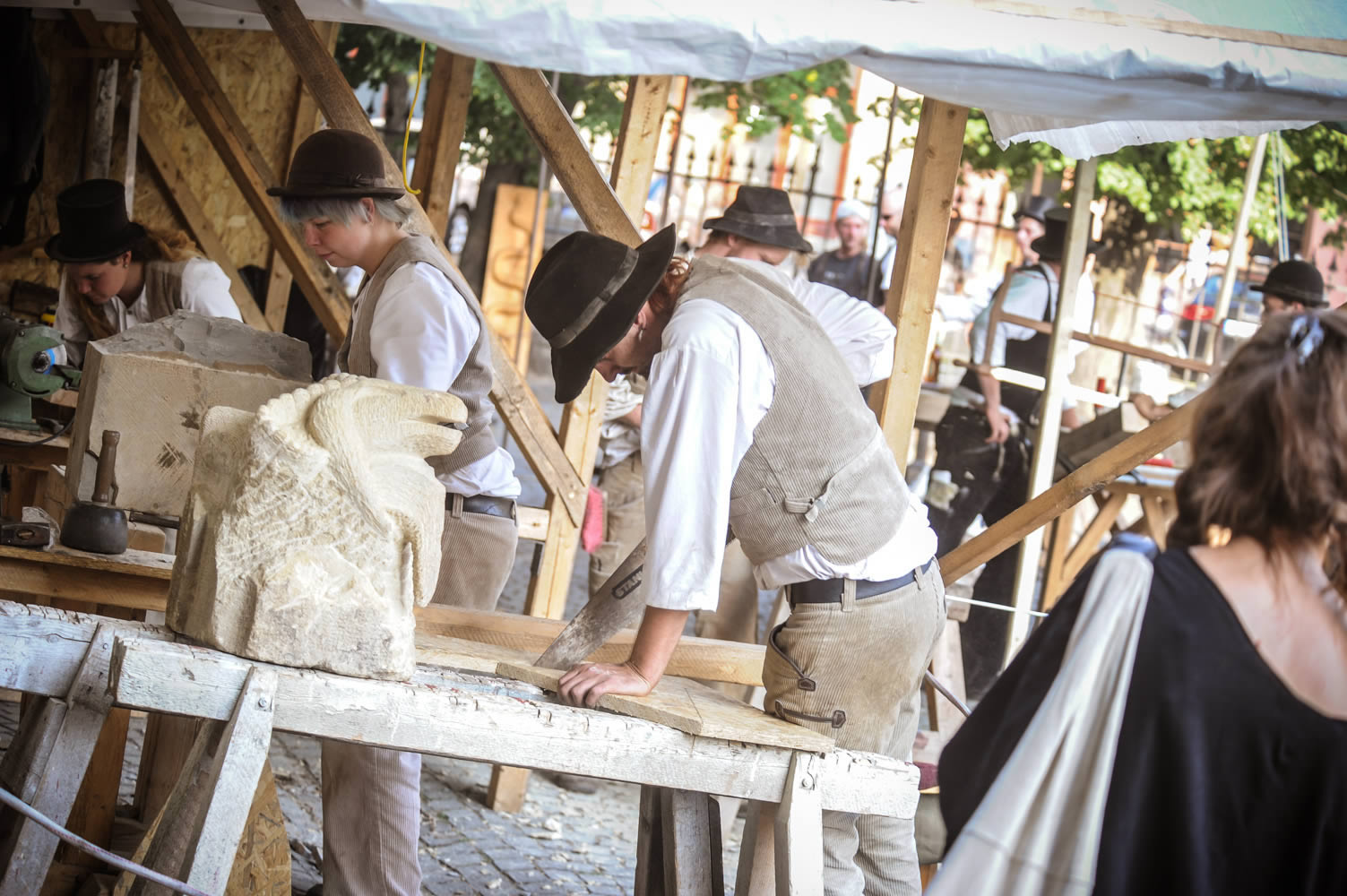 European cultural and knowledge transfer through travelling craftsmen

Travelling craftsmen from all over Europe get together and work alongside Romanian artisans in promoting traditional crafts. The project is made up of three main components: open workshops, presentation evenings and a photography exhibition.
At the workshops journeymen of different trades can be admired performing their crafts. In the Carpenters' and the Potters' Tower a unique exihibition that presents various objects made by the journeymen can be admired.
Once a week, on Thursdays, presentations will be held in the evenings about crafts, the history of the traditional journey and the history of Casa Calfelor and the Huet Square