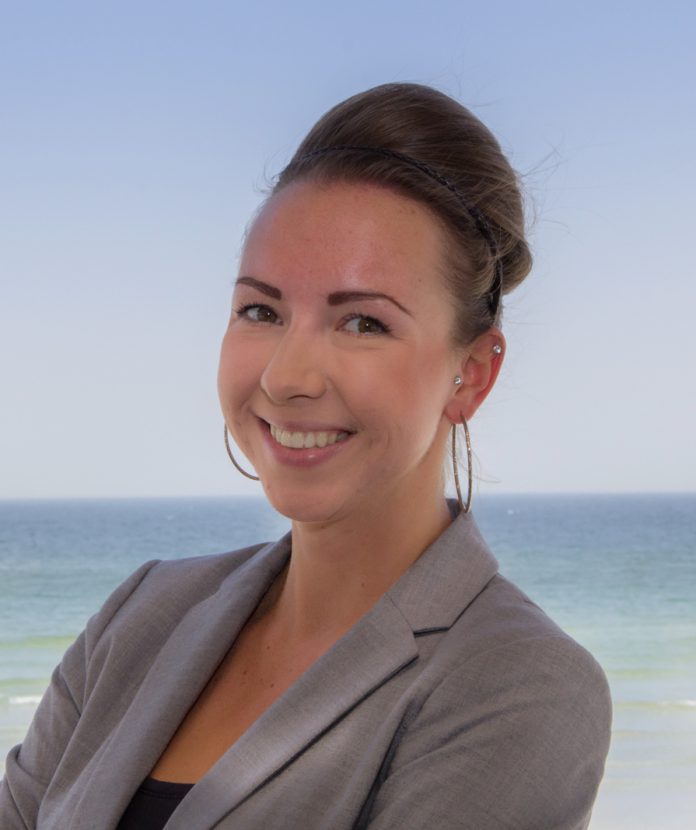 Ms Terje Abrams is PR manager at 5-star luxury Kempinski Hotel in Ajman. Public relations is one of the most diverse and ambiguous fields out there. In fact, if you ask any given individual what it is, chances are you'll get a different response 75% of the time.
One thing is for sure, public relations is important in Kempinski hotel.
Hello, Terje. First of all, where do you come from? Were you passionate about the hospitality industry from the start?
I come from Estonia, where I lived my entire life, prior to moving to the UAE at the end of 2013.
I find myself to be a person with a genuinely warm approach to people. I found my passion for people whilst working at a medieval restaurant in the capital of Estonia, Tallinn, as a duty manager, being in touch with hundreds of tourists on a daily basis. Once I joined Kempinski Hotel Ajman, I continued the people-oriented career path in front-of-the-house operations. I believe that either you are a 100% people person or you are not. It's an inside job that shows in your problem-solving skills and in excellent interaction with guests on a daily basis.
Can you explain Kempinski? What does it mean to you?

To me, Kempinski means a great opportunity for career development in a passionate and highly empowered environment. In particular, Kempinski Hotel Ajman, as a resort hotel, means connecting passion for what you are doing with work, and once you have achieved that, you are not working anymore; you are developing yourself and striving on a daily basis for greater achievements. It ultimately becomes a lifestyle; something that I can't take my mind off in the evenings.
What does your job entail?

It is fairly difficult to explain my role to a person outside of PR or the media industry, and I find myself always struggling when explaining the same thing to my relatives and close friends back home. It requires having a lot of passion for writing, and having the creativity to come up with engaging content. Most importantly, you have to be people-oriented, because the people in operations are the ones who actually feed you with stories to write about. As a PR manager, I am also overseeing all the social media channels, and handling photo shootings, CSR and media events.
What is the most unusual request you have handled?

Back in the Food and Beverage Department, I received a request from a repeat guest, late at night during their dinner, for six fresh coconuts for breakfast at 7:00am. It was clearly way too late to phone the suppliers, so after my duties, I went to the supermarket myself in order to make them happy during the breakfast. The guests were thrilled.
What is the best thing about your job?

I can highlight my hotel team and showcase our talents to the wider public. It is a great privilege to be empowered to be the only one in charge of public relations at this particular hotel.
Do you have a favourite tourist attraction in the UAE?

I will never get enough of the Burj Khalifa dancing fountains, as there is something hypnotically attractive about them. And although I am not a huge fan of tourist traps, the fountains are the first place that I always take my overseas visiting friends as well.
Have you got any tips for hotel guests?

People who are visiting Kempinski Hotel Ajman in particular – expect the unexpected. You have come to a five-star hotel, and we are here to make your dreams come true. If you wish to have a red Ferrari waiting for you at the driveway in 35 minutes or a beach wedding set up at 5:00am on our 500-metre beach, everything is possible!
Without depending on the season, bring plenty of sunscreen along and get ready to switch off from the real life – Ajman and its white sandy beaches will promise to carry you away…
Do you get a lot of repeat guests, and what do you do to keep them coming backand happy year after year?  How about the all-important millennial travellers?

Kempinski Hotel Ajman has, in fact, the largest number of repeat guests out of 76 worldwide Kempinski hotels. I believe it's not the hardware, it's the heart-ware that keeps people coming back, often more than four times a year.
When I have personally asked repeat guests the reason for their return, the answer is simple: it's the personalised service from the people, who have become their family within years. Our people know their guests' stories and have seen their children grow up. The majority of our guests are families and couples, not so often the millennials, as I believe that Ajman as a destination still lacks millennial attractions and caters more to the sunseekers and the ones looking for a serene getaway.
What does Kempinski do to stand out from other five-star hotels ?

Obviously, the ultimate focus is on people, and I truly admire the empowering, as well as talent recognition, further training, development and transferring between hotels. With a mindset of "small is beautiful", Kempinski prefers to keep its worldwide portfolio rather small, consisting of true gems, in order to stand out and offer European luxury with beautiful and passionate people.
Thank You Terje, we wish you all the best !