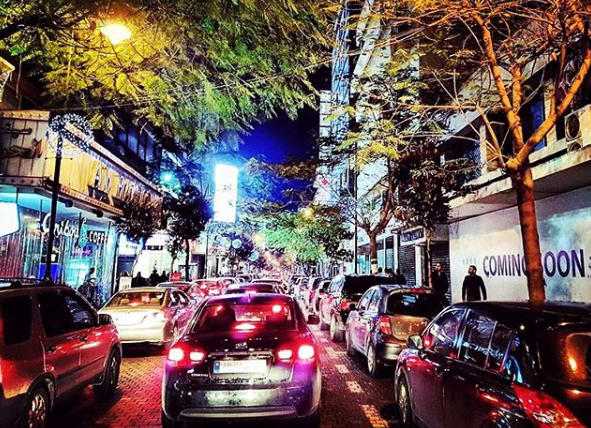 You can't visit Beirut without a walk on Hamra Street. This is one of the main streets of Beirut, located in the Hamra district.
Hamra Street runs from east to west and is connecting Beirut Central District with Ras Beirut.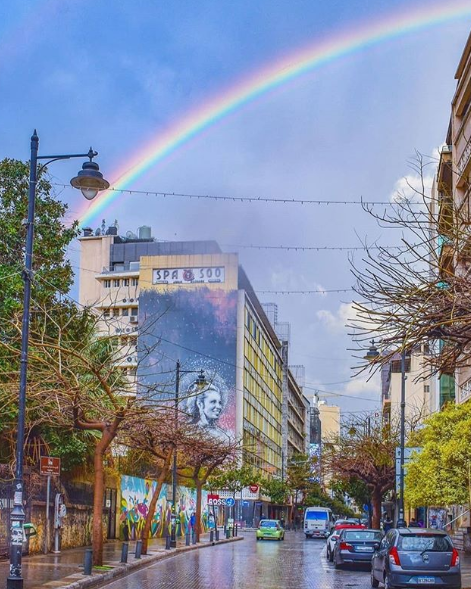 This street became very trendy in the 1960 and 1970s as it was the place where the Lebanese elite and intellectuals were meeting up. Hamra Street was known as "The Champs Elysées" of Beirut as it was also full of tourists all year round. Americans, Europeans and Arabs were shopping, visiting restaurants and bars..Yes, celebrating life !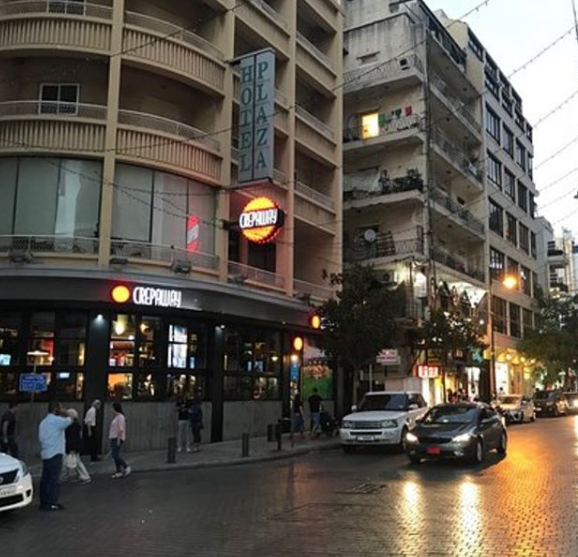 Nowadays other parts of Beirut are more popular among people to eat or meet up but still Hamra Street is more than worth a visit. Nowadays visitors are attracted by the restaurants and bars in Rue Monot or Rue Gouraud in Gemmayzeh. But the municipality of Beirut tries to reattract tourists to Hamra Street.

Hamra Street is a secular haven, a melting pot of religious groups and even has churches and mosques.

Today Hamra Street has small and bigger shops, nice coffee shops, restaurants offering local food and a few fastfood cafés. Of course there are also some hotels and furnished apartments.
One of the most famous places is definitely Café Hamra as being a restaurant where the history of Hamra can be seen on the graffiti walls. You can taste international and Lebanese food and of course have a shisha.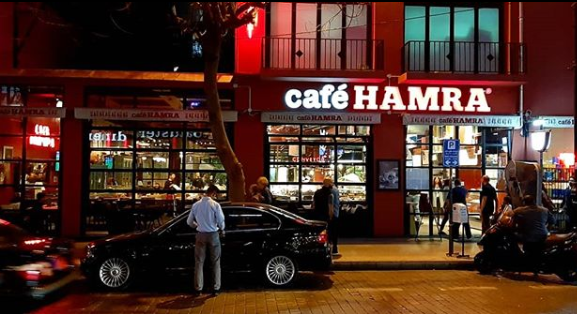 Hamra Street is at walking distance from The American University of Beirut.