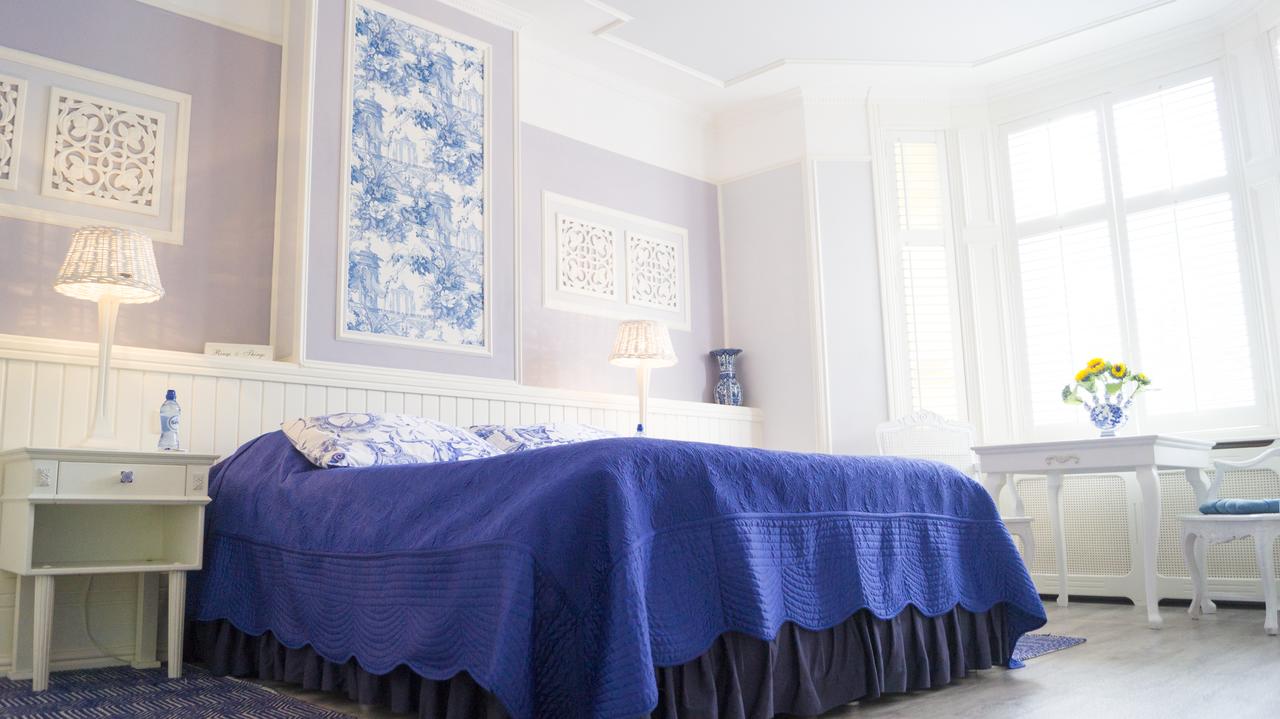 Spotlessly clean", "Very friendly host", "splendid accommodation"….These are comments you can read about Vondelpark House on several booking sites… We had a look and yes, this place is brilliant ! We sat together with the owner, Mrs Petra…enjoy !
Petra, can You tell us something about the start of your accommodation ? When did you start ? Did You had any previous experiences in hospitality business ?

I started my Bed and Breakfast three years ago. When I was younger I worked for many years as a tourist guide in Greece and I enjoyed meeting people from all over the world. I had been thinking about a B&B for a long time and decided the time was right to give it a try
Your guests are mostly European ?

My guests come from all over the world. I have been amazed at how many different nationalities have stayed with me. That is the great thing about the internet, it gives me the ability to advertise worldwide.

What type of guests do you attract ?

I have had single travellers, couples, friends travelling together, guests in their teens and guests in their eighties. Diversity would be a good description for my guests, and a lot of them have returned for a second or third stay, as well as recommending me to their friends and their family members. The only guests we have not been able to accommodate are people who cannot use the stairs. My B&B is on the 2nd floor of a 100 year old town house, and the only way up is the stairs.
How many rooms do you offer ?

We have two rooms, one is a double room with an en-suite shower room, and the other is a twin room with a private shower next to the room. The rules for a B&B in Amsterdam only allow for two rooms and a maximum of two guests per room. As the owner of the house I also have to be here when I have guests. I run a traditional B&B, which means for me that my guests are visiting a family home with guest rooms. I also offer a breakfast to my guests, though this is not compulsory. It really is up to the guest if they want to have a breakfast from me or go out to one of the many places doing great food within walking distance.
What is unique about your hotel's location? Why would people choose to stay in your neighborhood? What authentic local experiences will guests have access to?

We get a lot of bookings because of our location, next to the Vondelpark. The Vondelpark is Amsterdam's largest, and Holland's most well-known municipal park. The lush 45-hectare site includes a famous open-air theatre, children's playgrounds and also cafés and restaurants, making it a thriving hub of activity in any season. Loved by visitors and locals alike, and gets over ten million visitors a year. It is a short walk through the park to the best of Amsterdam's many museums and Galleries. We are also 5 minutes away from the nearest tram stop, a great way to get around the city.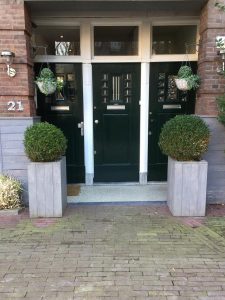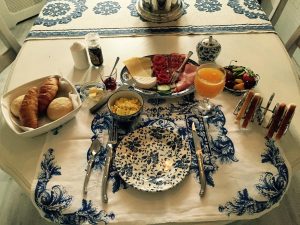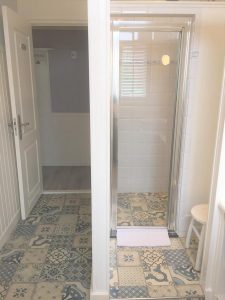 When is the best time to visit your area?

We get bookings all year round as the reasons that bring people to Amsterdam are not seasonal. Attractions like the Van Gogh Museum, the Rijksmuseum, Rembrandt House or Anne Frank House can be visited anytime of the year. Amsterdam is full of Theatres with new shows monthly, is the home of the Internationally recognised RAI exhibition centre, and a haven for music lovers of all tastes. In addition to those, we also have events every month of the year, like the Festival of Light or the Theatre Festival in January. Spring brings guests who want to visit the world famous Keukenhof Gardens. April we have Kings Day, when the whole of the Netherlands, young and old, gives itself over to one huge orange coloured party. The Summer is full of outdoor events, some of them right next door in the Vondelpark open air theatre, or the numerous foodie events all over the city. Autumn brings the Amsterdam Marathon and a whole series of fringe festivals and art weekends. Winter sees the arrival of Sintaklaas and a host of Christmas markets. We end the year with a bang, as we celebrate the end of the old year with one of the worlds most amazing, seen to be believed, street parties. The whole Amsterdam sky is filled with millions of fireworks, and people party into the early hours of the new year. January the 1st is normally a pretty quiet day, and then it starts all over again.
Do You offer arrangements to your guests to visit the area ?
I recommend all my guests to use the GetYourGuide website and app, and also the Iamsterdam.com website where they can see everything that's going on in the city. I spend a lot of time before my guests arrive finding out what they want to do in Amsterdam so I can offer my local expertise. Staying with me is very much a personalised service.
Any funny stories about running this accommodation ?
I have a lot of funny stories about running a B&B, but I am saving most of them for my book 🙂 One I can share, without mentioning any names, is about two friends, one living in China and one in America, who decided to meet "halfway" in Amsterdam and booked separate rooms with me independently. After lots of emails where they individually mentioned they were coming to stay with a friend I became suspicious because the other room, in both cases, was not booked by a solo-traveller. When I asked them both the name of "their friend" it transpired they had booked the same dates, but for different months, one in June and one in July. It turned out that neither could change their booking so they both came anyway, just not together. They've said they will come back in the future at the same time.
Is there any typical meal guests should try when visiting your region ?

Amsterdam is full of great restaurants, Amsterdammers love to eat out nearly as much as they like home delivery. Its hard to recommend a typical Dutch meal as we are the masters of fusion and tend to steal from all other cultures. If I had to point to a unique delicacy I would say try our 'Haring' which is raw herring. A few minutes walk from the B&B is one of Amsterdam's most famous 'Haringhandels'. You can also try our cheese, there is a lot of choice. For those with a sweet tooth, look out for Stroop-Waffels and Poffertjes. I will explain more when you visit 🙂
Are You planning new services or activities in the next months or years to come?

I do plan to offer new services to my guests in the future and have lots of ideas I want to pursue. One is to form some partnerships with B&B's outside of the city in the Dutch countryside so we can offer a combination stay. I also love to cook and I am thinking of offering some Culinary Breaks, where I have a select few guests and we cook and eat together.
What's your favourite holiday destination ?

When I was younger I loved the beaches and sunshine of Spain and Greece. I think today my ideal break is more about peace and quiet, good food and wine, and scenery. Last year I visited the Azores and thought it was wonderful, so I hope to return soon. Apart from that my guests have invited me to stay with them in about 60 other countries!
What is your favourite part of your job / activity?

The favourite part of my job is meeting people from all over the world and finding out the many things we have in common and some of the differences we have that are just unbelievable. I meet a lot of very nice people, my guests are some of the kindest people in the world.
Are there any trends you see emerging in travel industry ? Something which was unexisting or less important before ?

The trend I've noticed is how people want the best they can find. The 'experience' of travelling is very much about the accommodation for my guests, not just about the city they are visiting. Years ago people would put up with sub-standard accommodation, because they couldn't really complain. Nowadays the guests demand the best, and search for it before they book, that's why good reviews are essential. The only way to build up good reviews (and I mean hundreds) is to provide an exceptional service, everything has to be quality. It takes a lot of effort, especially for someone like me as I am the business, but it is worth it in the long run because my guests can see before they arrive that I offer an exceptional accommodation. That's how I stand out.
Have new technologies affected how guests can interact with you?

The smart phone is how I get most of my bookings. Then it supports me to keep in touch with my guests before arrival and during their stay, and to collect reviews. Its my pocket office.
Is it possible to use public transport to come to your accommodation?

I always ask my guests how they are travelling, plane train or auto-mobile. Then depending on their arrival time I will provide instructions to get them to my front door in the safest and most efficient way. Amsterdam is a small city in a small country with excellent public transport and transportation hubs. We are 15 minutes by taxi and 30 minutes by public transport, from both Schiphol Airport and Central Station. We are 5 minutes from the tram stop. We also offer bicycles for our guests if the wish to explore the city like a local.
Any other particular information which is interesting about your property ?

We have hundreds of five star or 10/10 reviews on airbnb, booking.com, expedia and our own website via google and tripadvisor. We are uniqely positioned in Amsterdam as we are not in the center but also not far out. Probably 90% of the attractions that guests visit are within 15 minutes of my B&B, and the other 10% not much further. I am my business so I have no choice but to do my best everyday, and I love every minute of it.
Thanks Mrs Petra for your time !
VONDELPARK HOUSE B&B
Zocherstraat 21
Amsterdam Oud-West
1054 LR Amsterdam
The Netherlands