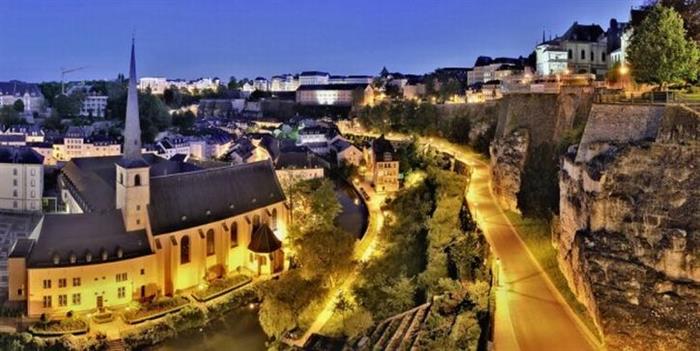 Luxembourg for Tourism has redesigned its tourism website. As well as a new look, users get more from this unique guide to Luxembourg as a destination.
visitluxembourg.com is the Grand Duchy's leading tourism website, receiving 3 million visitors in 2016. It has been completely redesigned, and photos and videos feature prominently. Also, more content will show tourists the full range of what's on offer, helping them to plan their trip efficiently.
This site is a unique guide for tourists. The splendour and experiences of the capital and the country's five regions are described clearly.
"We've made improvements so that this site is better able to meet the needs and behaviour of tourists, regardless of how they are viewing. It takes users quickly to pertinent, inspirational content which will attract visitors to the Grand Duchy," explained Anne Hoffmann, director general of Luxembourg for Tourism.
The site helps visitors find what interests them. Clicking on the "recommended trips" menu offers a range of itineraries around different regions and themes. Users are also helped to find the events they enjoy amongst the many on offer, whether it be cultural, sporting, markets, and more. There is also a "favourites" tool to assist navigation.
Particular effort has been made to up-grade the section dedicated to shopping as a tourist attraction. Many tourists enjoy this aspect of the Grand Duchy, so the site seeks to underline what the country has to offer. The diversity and quality of the country's shops is explained by town, by type of outlet, and by type of event. As well, entire pages are dedicated to local produce.
A promotional tool for reaching different targets
While visitluxembourg.com mainly caters for the general public, it is also the access point for professional users. Pages developed by Luxembourg for Tourism, the country's trade promotion body, have content designed for the media, operators in the meetings, incentives, conferences, and exhibitions (MICE) sector, and travel agents.
visitluxembourg.com is in four languages (French, German, English and Dutch) with each having between 4,000 and 5,000 pages featuring 15,000 images and 2,000 entities.