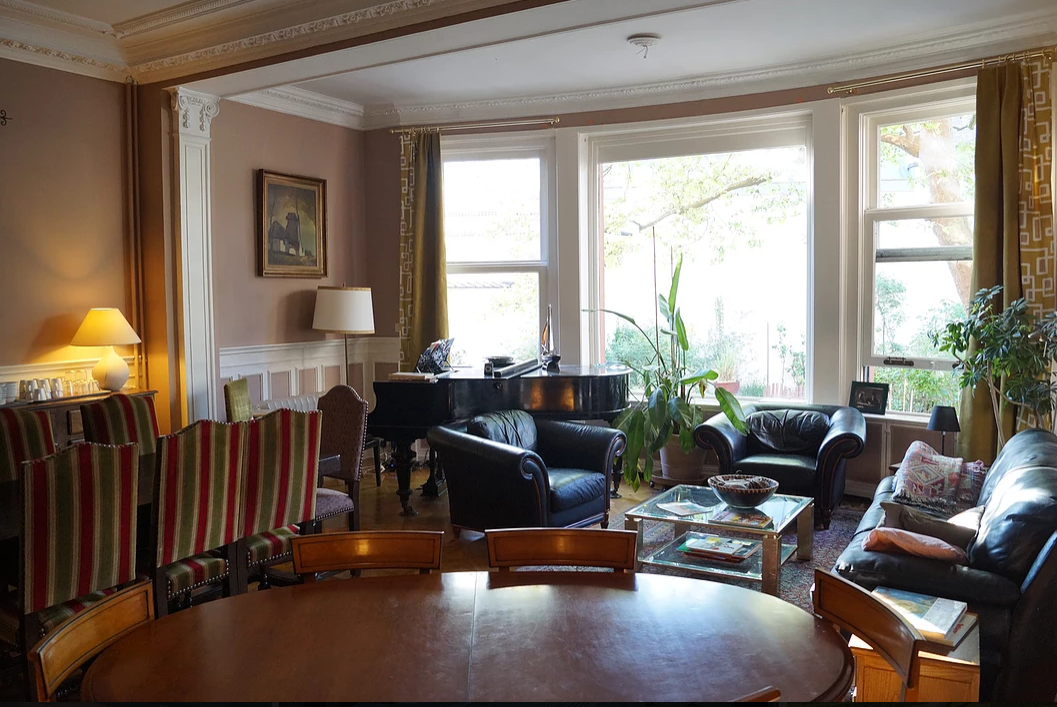 Villa Botanique Guesthouse in Brussels  is based in a most magnificent estate located in the upper part of town, in the area called "Botanique", next to the Botanic Gardens. This estate dates from 1830 and was built by an aristocratic family the same year Belgium was declared independent.​
The "Botanique" area is located in the 19th century part of the upper town, which mainly developed from the independence of Belgium in 1830 on as the high class residential part of Brussels, and became early 20th century the Brussels center of filmmakers. The house hosted major film companies in these years.
We met with Mr Karel Mondt, your host when staying in this beautiful accommodation in the heart of Brussels.
Karel, can You tell us something about the start of your accommodation ? 
We started hosting guest in 2005 in a regular city house. After 3 months we were fully booked and a couple of years later, we started sleeping in our garage to free our own private rooms for guests. We then decided to move to a bigger and more comfortable house. Now, we occupy already the fourth house, a magnificent estate built in 1830.

Where are your guests coming from ?
Our guest come from all over the world.  We had almost all nationalities in our accommodation, really amazing !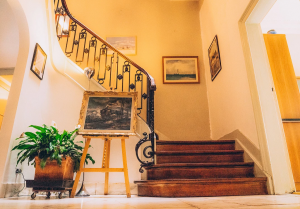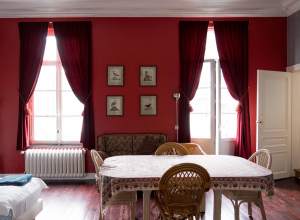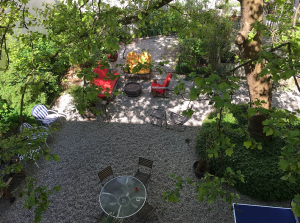 You speak any other languages than English?
We receive guest in English, French, Dutch and German.
What type of guests do you attract ?  How many rooms do you offer?
We have all, families, city trippers and professionals. Brussels is a tourist spot and an international headquarter for a lot of organizations and businesses, so many types of travellers are coming to our town.
What is unique about your hotel's location?

Guest staying at our place discover a unique 19th century patrimony, in the former film company area of Brussels. This house used to function as the headquarters of PARAMOUNT between 1905 and 1927. Our house is located next to the beautiful botanical gardens.
Do You offer arrangements to your guests to visit the area ?
We make guest discover different of these hidden estates in Brussels. Guest can even enjoy a glass of champagne or organize a reception or dinner at our place or in one of the most extraordinary stately houses in this neighbourhood.
Are there any supermarkets near your accommodation ?
There are 2 supermarkets next door. If You forgot something you need during travelling or your stay here you can find it all !
What is your favourite part of your job / activity?

Receiving all these new guests, exchanging with each of them.
Is it possible to use public transport to come to your accommodation?

Of course: Metro Botanique next door, North station at 10 minutes' walk, Tram lines 92/93 next door.
Thanks Karel !
Villa Botanique Guesthouse
Your owners-managers
Karel & Alexandre
Mondt
+32 496 599 379 / +32 493 565 385