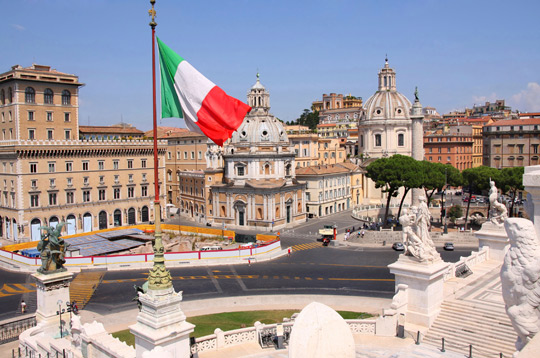 Filippo Del Corno, deputy mayor for Culture, Municipality of Milan, said at a Press conference that the cuisine, art, fashion and landscapes of Italy have been attracting more visitors from the Middle East in recent years, with visitor numbers increasing by 21.97 per cent in 2017 compared to 2016, a rise from 157,000 to nearly 200,000 travellers.
He also disclosed that the most popular regions for travellers from the Middle East include Lazio, Lombardy, Veneto, Tuscany, Piedmont and Emilia Romagna.
Also present at the Press conference were Lara Magoni, councilor for Tourism, Territorial Marketing and Fashion of the Lombardy region; and Alessandra Zita from ENIT.
According the latest available data, Italy, Germany, France and Switzerland received the highest number of applications for visas in 2017 by expat residents. With 40,558 applications in 2017, Italy received the highest number of applications among all consulates in the UAE that grant visas for entry into the Schengen Area.
According to ENIT, the Made In Italy brand that is synonymous with high-quality design, craftsmanship and production, is a driving force behind the increasing tourist figures from the Middle East.
The Lombardy region of Italy, an area which covers Milan, Lake Como and Lake Garda, had the privilege to host the eclectic artist, Leonardo da Vinci, for many years of his working life.