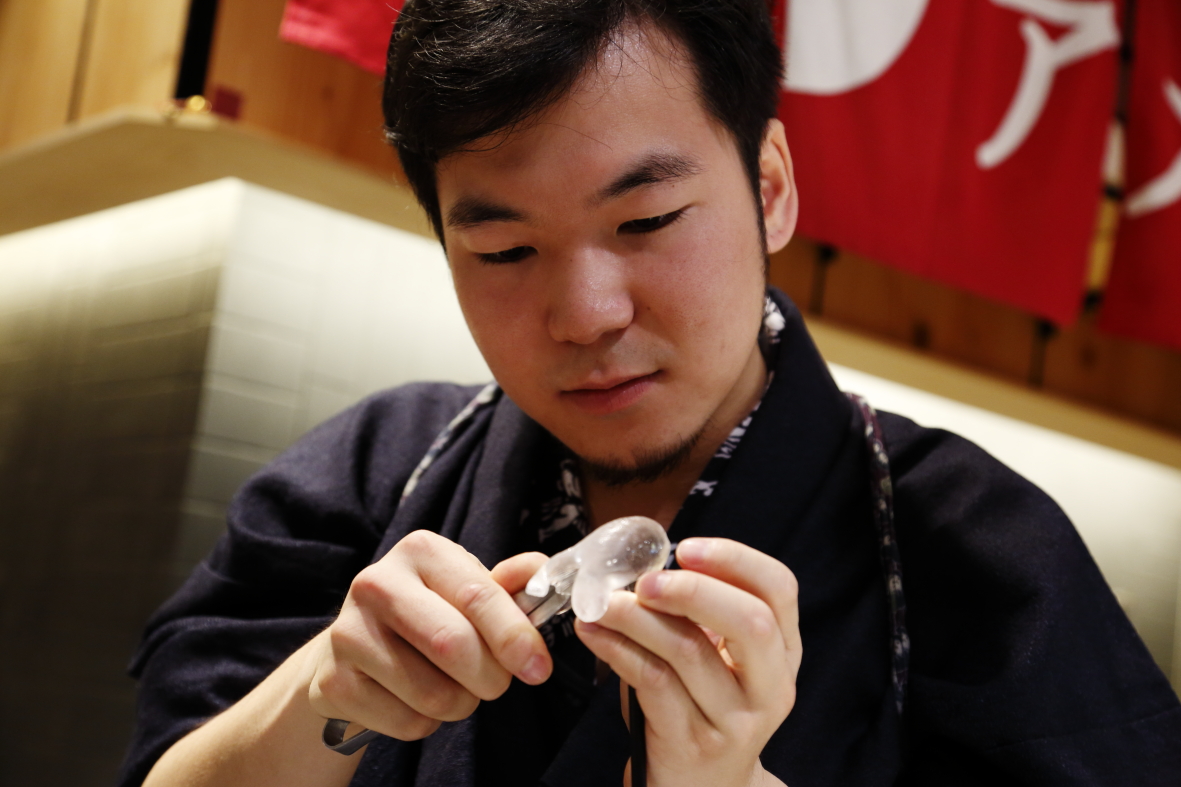 The Shitamachi or downtown area of Tokyo is famous for its history, craftsmanship, and distinctive culture. Since the Edo Period, this area, including Taito ward – specifically surrounding Sensoji Temple and Asakusa Shrine and Sumida ward – now famous for Tokyo Skytree and Tokyo Solamachi "Japan Experience Zone" — has prospered as a center of traditional trades, and this "culture of craftsmanship" has now become a huge draw for tourists. Among the most popular of these traditional crafts are: Amezaiku- Candy Art – especially popular during festivals, Edo Kiriko – cut glass art, and Chochin – paper lantern painting. Travelers in Tokyo's Shitamachi region can have a personal, approximately one-hour experience making these crafts and take home their own traditional craftwork as a souvenir.
Travelers can also visit the Japanese Souvenirs shopping district and the "Japan Experience Zone" located in Tokyo Solamachi (Floor Guide: http://www.tokyo-solamachi.jp/english/floor/), offering a range of traditional Japanese craft souvenirs from Shitamachi as well as other parts of Tokyo and Japan. At Ameshin's Hanakawado Studio, located in Asakusa, visitors can not experience Japan's traditions and craftsmanship skills up close, but they can also try their hand at making the delicate amezaiku themselves.
At Asakusa Amezaiku Ameshin, located inside Solamachi, visitors have the chance to watch craftspeople at close quarters creating amezaiku "candy art," which is also available for purchase (Souvenir Guide: http://www.tokyo-solamachi.jp/pdf/souvenirGuide.pdf?ver20180910).
A craftsman who discovered the secrets of Amezaiku through self-study Shinri Tezuka, founder of Asakusa Amezaiku Ameshin explains that as a young boy, he used to love making things with my hands. "If I wanted something, I would make it myself," he said. Tezuka's amezaiku "candy art" is so impressive and intricate that overseas tourists come looking for his store after seeing videos (https://youtu.be/Pws5s93525I) and photographs of his work. Tezuka remembers that when he first became interested in the art there was nowhere for him to go and study as an apprentice, as the only amezaiku on sale were pieces intended for children at festivals. Tezuka felt that he could change the public's impression of the art by producing more complicated, higher quality pieces. Eventually he taught himself to create works including his famous lifelike goldfish. Tezuka, who now shows off his skills around the world, says the appeal of the art is that "in the short period of time while the candy is hardening, you only have an instant to get it right, making it a true test of your abilities."