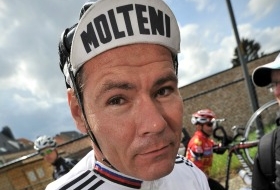 Tour of Flanders Centre in the city of Oudenaarde is the high altar for everyone who can pedal hard in Flanders and far beyond.
It's the ideal place to start and end your cycling trip. An active experience centre where you can sample the true soul of Flemish tournament based on multimedia and interactive applications.
Children, the visually impaired and foreign visitors can become acquainted with the unique Tour of Flanders story thanks to bilingual audio guides (NL, ENG).
The Centre also contains an auditorium, exhibition space, conference room, hall, pub and shop, even showers are available
Don't miss the exhibitions and activities which are organised regularly.