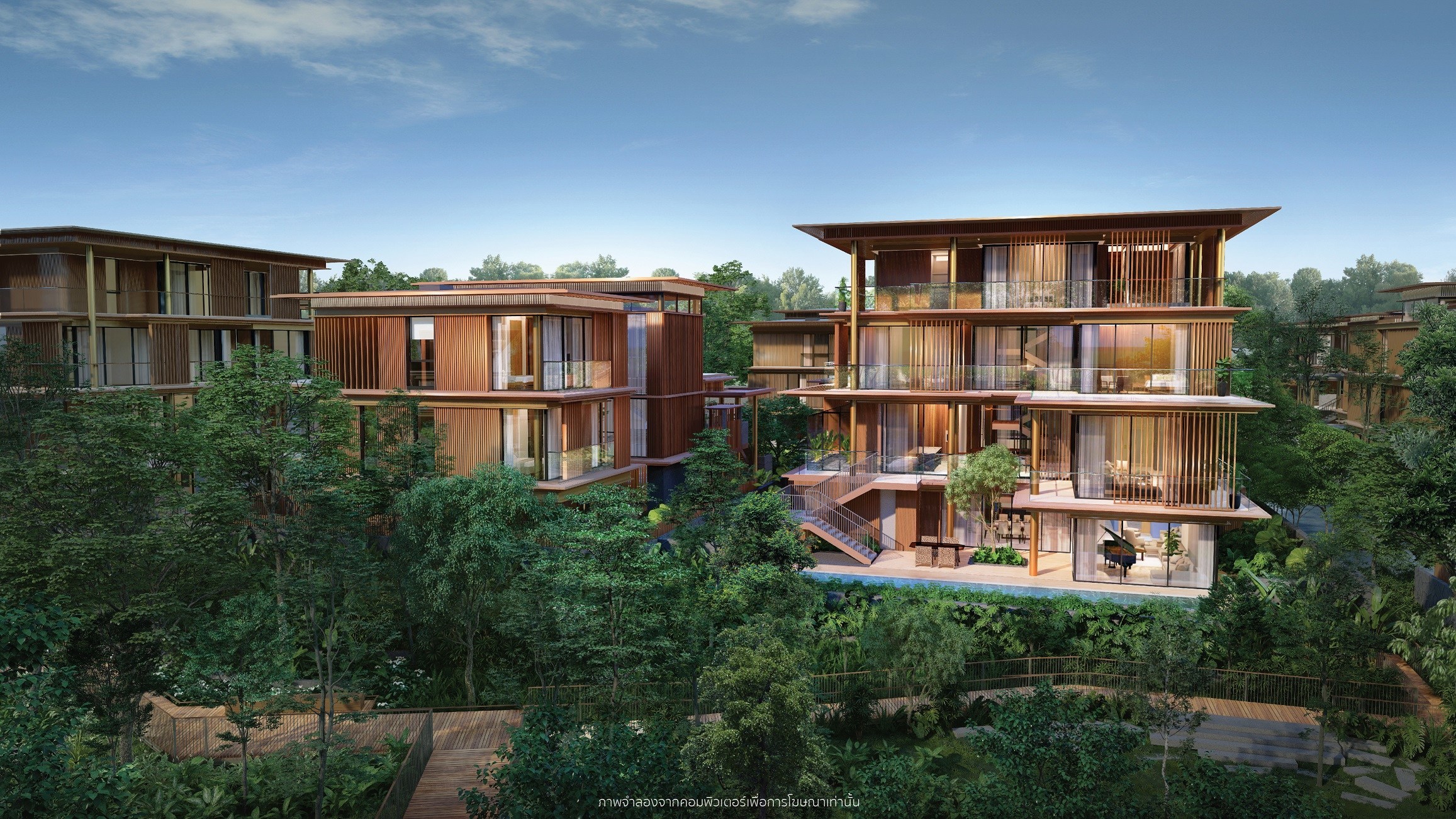 MQDC (Magnolia Quality Development Corporation), one of Thailand's leading property developers, today, announced that it is opening the first of its Mulberry Grove The Forestias Villas residences on 1st December 2022. It will showcase a new concept in home design that allows multiple villas to be connected together so that extended families of several generations can live together while also enjoying the privacy of being in their own, separate home.
The Mulberry Grove Villas are comprised of 37 houses that range in size from around 1,000 square meters to 1,700 square meters. They are laid out across 4.16 hectares at the 64-hectare 'The Forestias' mixed use development, which is one of Thailand's largest private sector property development projects and is located in eastern Bangkok in the rapidly developing 'Eastern Economic Corridor'.
Mr. Chakrit Hassarangsee, MQDC's Senior Vice President specializing in the development of the most luxurious residential brands said, "It's an exciting new concept that is inspired by the way families had always lived in Thailand – in connected homes with multiple generations of the same family living next to each other. Modern urban lifestyle needs have made that increasingly difficult, and Mulberry Grove aims to help families reconnect. We have had a lot of interest in our concept and now we can invite families to view the real thing from the first of December onwards."
He said that Mulberry Grove Villas are designed in three sizes, ranging from four to six bedrooms, and that families can decide on purchasing a combination of home types to create a cluster of different sized homes that can be connected by short walkways, but which are also separated by trees and other natural screens for privacy.
"The biggest homes have very large dining areas and communal spaces so that the entire family, from all generations, can gather together in one home, too, and with some homes comfortably seating twenty or more people at a table at the same time."