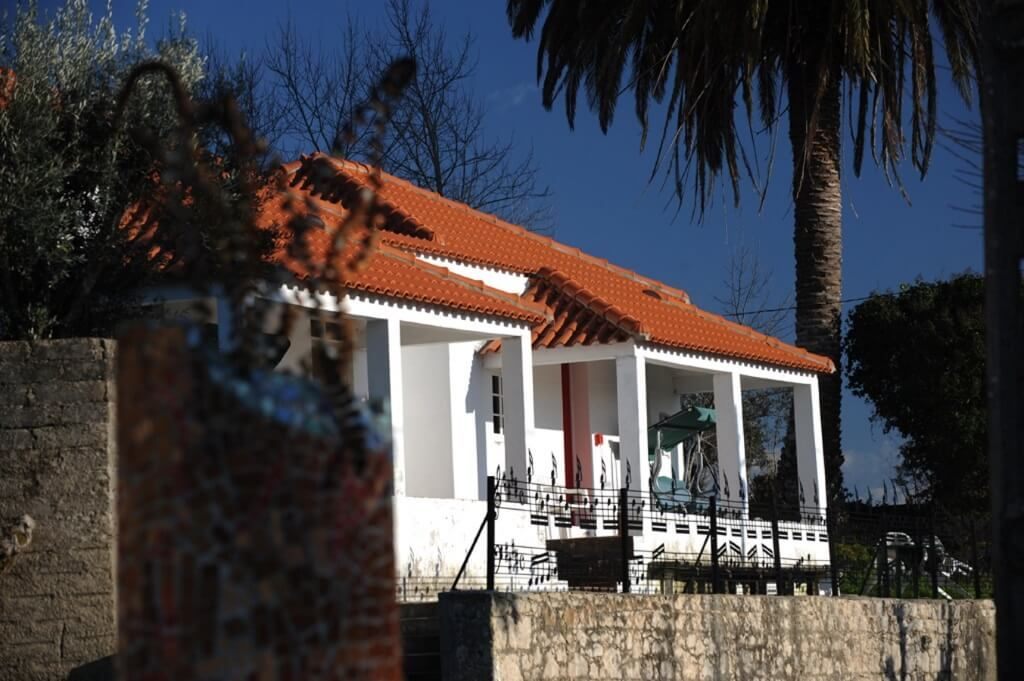 Portugal with it's seven regions is always a good choice on the list of trips you should do in your lifetime.
The country's history and culture, gastronomy and wines, are among the main attractions, not to mention the beaches, surfing, golf, the varied landscapes and, above all, the Portuguese people, who are seen as affable, open and sincere.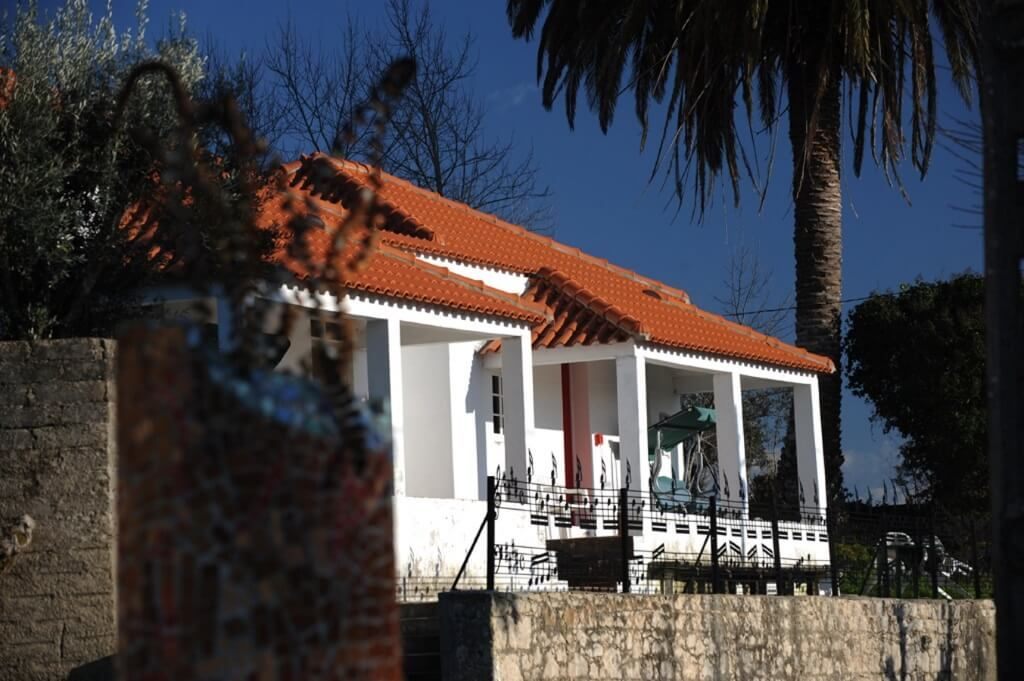 The recent award from the World Travel Awards, which considered Portugal the World's Best Destination has just confirmed the current trend, also acknowledged by many guides, travel writers, bloggers and the media from around the world specialising in travel and tourism.
If you are looking for a superb holiday retreat..Maybe you should consider Termas-da-Azenha… The owner, Kim, calls it the first and only B&B&B in the world : Bed & Breakfast & Bathrobes !
Termas-da-Azenha is an old spa resort in the middle of Portugal (founded in 1711) where the common people use to come to cure skin diseases. The water still runs through the old baths and still has healing powers, which makes it a special holiday destination.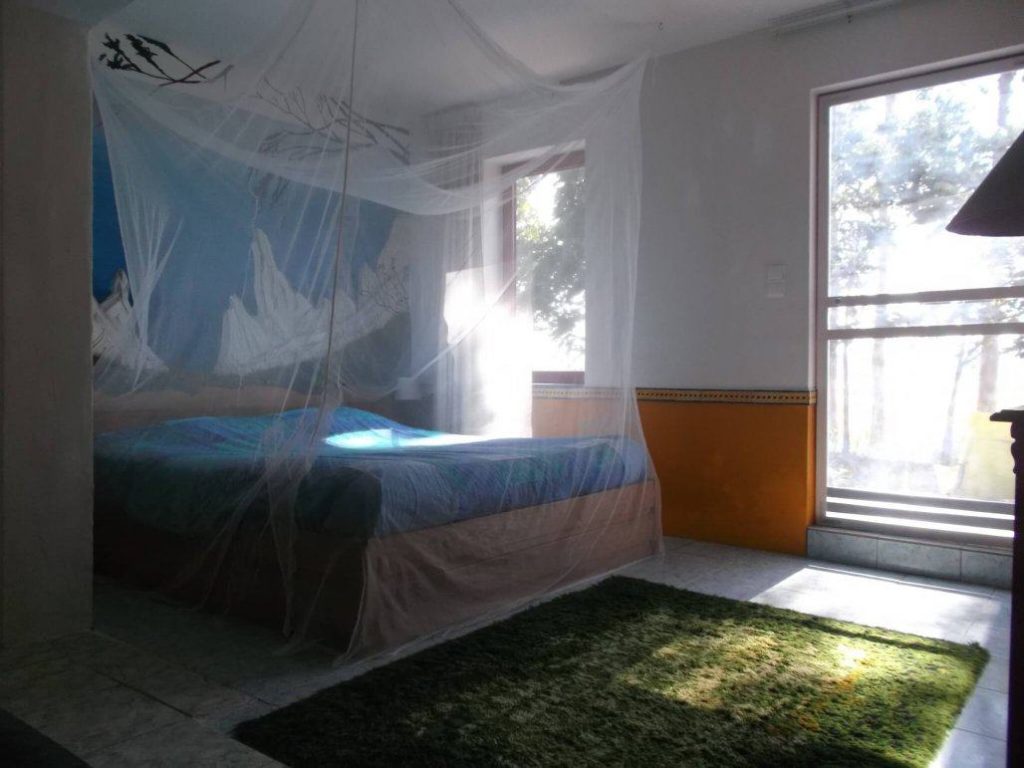 The property, close to the beach, has been restored, and since 2000 they offer 6 vacation houses and 4 guestrooms, nicely decorated with wall paintings. Most bathrooms of the holiday homes and hotelrooms have a mosaic – as you can find in the rest of the village.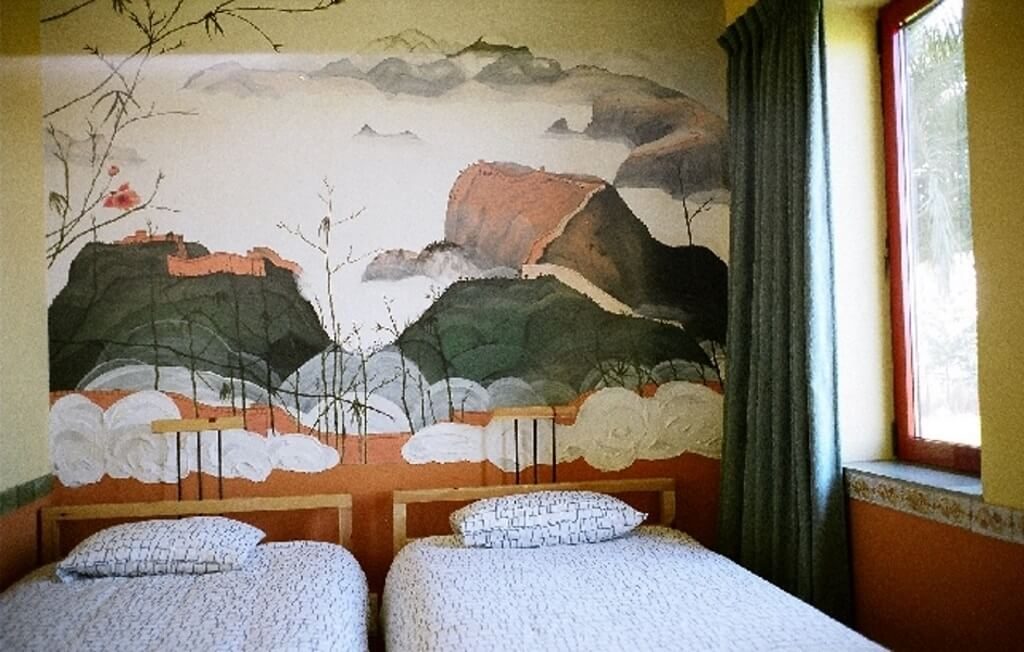 There are also two terrains for camping available, surrounded by fields and forested hills. You can pick your place, no marked spots…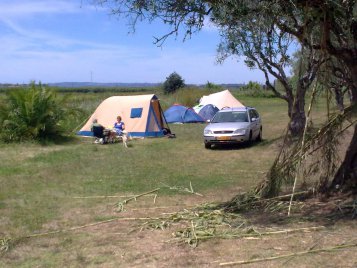 Guests can enjoy the swimming pool, various games or have a (foot) massage, enjoy a mosaic workshop or participate to one of the hiking tours to discover the region. You can hike through the fields where various tracks were made, from an hour till a whole day of walking through the splendid nature.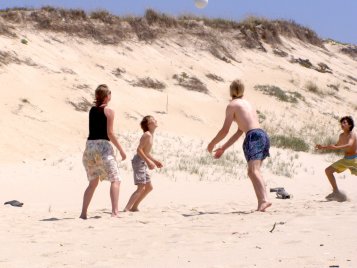 Or you can enjoy a (Belgian) beer on the terrace of their little café and book your dinner…
In this property they grow our own vegetables and fruit or buy them close by. In summer they have a cook or you an book a dinner (also vegetarian dishes
If you want to see more of the region you can enjoy one of the fantastic beaches, a lake or the castle of Montemor-o-velho, canoeing on the Mondego or climbing in the Serra da Boa Viagem !

About the bathrobes we mentioned before… These bathrobes are made by a portuguese seemstress, Gina, who adores sewing and is very good at it too!

Ellen, the owner of the Termas-da-Azenha and creative millipede, likes to choose special fabrics and models. The combination of both results in a strong team. If you want a house coat, bathrobe, dressing gown tailor made for you, contact : info@termas-da-azenha.com.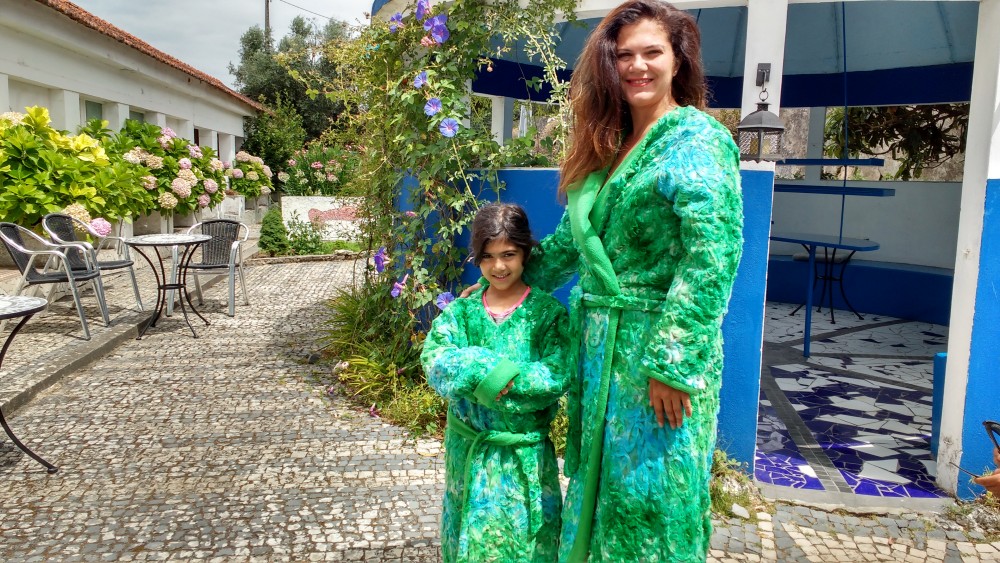 More info about the accommodation ?
Web : www.termas-da-azenha.com
email : info@termas-da-azenha.com
Rua João Henriques Foja Oliveira 47
3130-434 Vinha da Rainha, Soure
Phone : +351-916 589 145
skype: Termas da Azenha