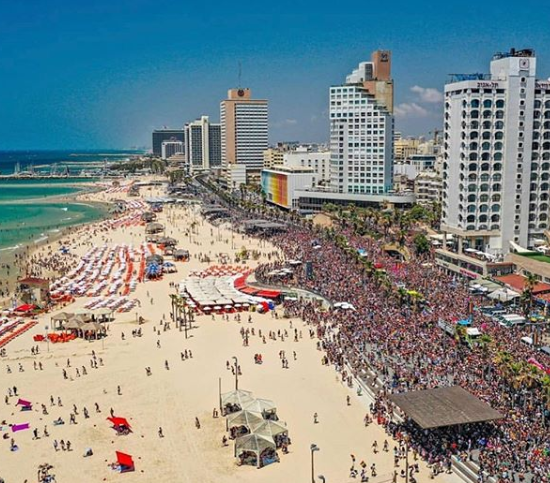 A pampering destination, great weather, 4.5 hours direct flight
from Brussels and you are in:
TEL AVIV
The uprising destination
Also called the WHITE CITY
 Sun & Fun destination with great weather all year around.
 Fly with EL AL ISRAEL AIRLINES on a direct flight, 4.5 hours from Brussels and enjoy a warm Israeli welcome with full service on- board for all price models which include light meal and beverages.
 Ideal City break: Tel Aviv & Jerusalem! 2 cities 1 break weekend or weekdays for a perfect escape
 Destination with diversity for all ages, for singles or couples, for families with children or retired.
 Enjoy your favorite activity: sport, gastronomy, history, art, archaeology, clubbing, music, hiking and more.

Your Israel experience starts on EL AL- the Israeli Airline!
Tickets as from €149* return
( including taxes, and luggage and light meal )
*UPON AVAILABILITY IN MAY-JUNE (LITE MODEL)
More details on www.elal.com
TEL AVIV or "the city that never sleeps":
Is Celebrating 100 years of Bauhaus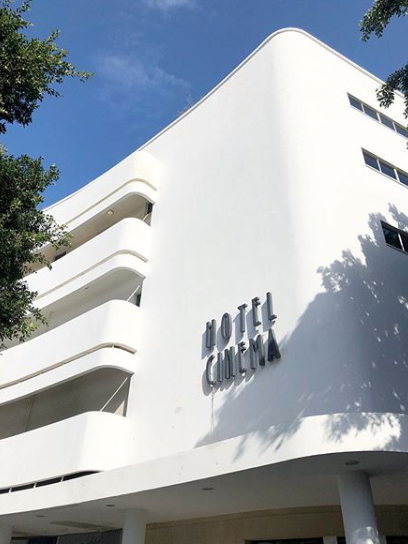 A designated UNESCO World Cultural Heritage Site since 2003, this area in Tel Aviv got its name because of the special architectural qualities of the buildings that inhabit it.

The White City boasts the world's largest concentration of buildings designed in the International Style known as Bauhaus – the principles of which focus on functionality rather than ornamentation, and combine simple geometric forms painted all white to emphasize that all elements are equal in stature.
With over 4,000 of these white Bauhaus structures within the city, it's no wonder that Tel Aviv became known as the White City. This year, not only is the city celebrating 100 years of the Bauhaus Movement, but is also opening the new White City Center at the Liebling House (29 Idelson Street) In September, co-founded by the Tel AvivYafo Municipality and the German government.
Its mission is to actively preserve the heritage of the White City area and the Bauhaus style, and will be "Open for Renovations" during its renovation period to host a series of events including professional
workshops, conservation demonstrations, tours, and various other public events in celebration of the Bauhaus style. For additional info visit: https://www.whitecitycenter.org/

TEL AVIV NIGHTLIFE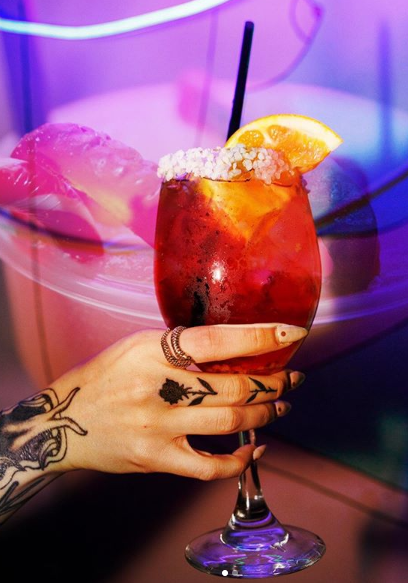 The Tel Aviv nightlife scene gains greater international fame every year, and for good reason.

With our incredibly diverse variety of clubs and bars that appeal to any taste or interest, you will definitely have an unforgettable experience that rivals nightlife destinations around the world. While there are 1,748 bars, cafés, and nightclubs spread throughout the city, much of the nightlife scene clusters within specific areas.

Be sure to explore the southern end of Rothschild Blvd. and its adjoining streets to find one such cluster, where you can discover upbeat bars such as "Kuli Alma", "Jimmy Who?", "Teder", "Radio EPGB" and "Lima Lima". Other nightlife clusters can be found in the areas of City Center (Dizengoff, King George, and Ibn Gabirol streets), Neve Tzedek (where you can find swanky wine and cava bars), Florentine (home to several neighborhood dive-like bars), and the Tel Aviv Port and Beachfront (where bars are known for their appeal to tourists).
Whatever vibes you are looking for, you can find your niche within Tel Aviv's vast array of nightlife options.
CULINARY SCENE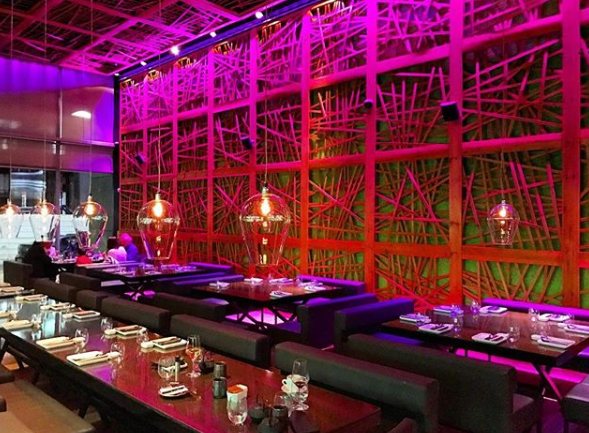 From its award-winning eateries, to delicious street food and quick bites, to healthy eateries and vegan restaurants, Tel Aviv offers some of the best food on the world's culinary map. Through its farm-to- table approach that utilizes local produce and the aromatic spices and flavors of the Middle East and Mediterranean regions, it's easy to see why Tel Aviv has become a foodie haven (even ranked among Business Insider's 25 best cities for foodies)! Beyond its wide array of culinary contributions
Tel Aviv has yet another major claim-tofame: the city is home to over 400 vegan or vegan-friendly restaurants, making it the "Vegan Capital of the World" (as named by The Independent). Vegans comprise nearly 5% of the population in Tel Aviv – the highest percentage of vegans per capita in the world, and this is reflected in the availability of vegan cuisine within the city. 10% of restaurants in Tel Aviv are "vegan-friendly", meaning that at least 25% of the menu is vegan.
BEACHES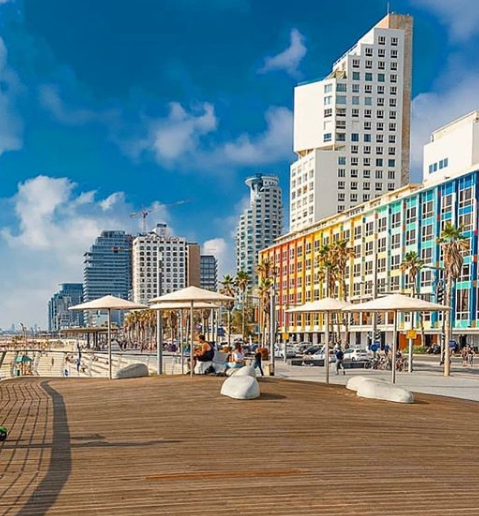 Beach season in Tel Aviv runs from May through October, and with a season that long, it's a good thing there are 13 beaches to offer the 8,500,000 annual beach-goers. Throughout the 14km stretch of coastline, visitors can walk, jog, or bike down the promenade; visit restaurants, cafes, and ice cream parlors; play beach volleyball, work out on outdoor gym equipment, or play "matkot" – an Israeli beach game similar to paddle-ball; and at night, enjoy drinks and music at the beach bars and surrounding pubs.

The International Blue Flag Program label certifies that all of our beaches meet strict criteria regarding water quality, environmental education and information, environmental management, safety, and other services, making Tel Aviv's beaches the perfect place to take a dip in the sea, surf, kite surf, or just sunbathe with your feet in the water. From Dog beaches with special dog showers, to the official gay beach which comes alive during
Pride week and a religious beach with separate swimming days for men and women and many more; anyone can find their perfect spot to tan, play or meet people on one of Tel Aviv's 14 white sandy beaches.
STARTUP CITY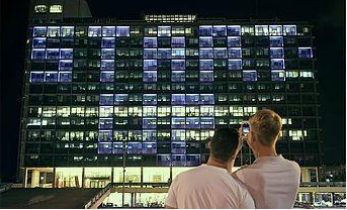 With over 1,700 startups within the city, Tel Aviv has the largest number of startups per capita in the world.
As the capital of the "Start- up Nation", Tel Aviv is one of the world's leading hubs for technology and innovation, and as such has initiated a variety of programs to nurture and sustain its place as the Start-up City.
From local support to tax breaks, the Municipality aims to create an environment conducive to brainstorming and networking. Tel Aviv is home to several co-working spaces that offer office space to local startups on a monthly basis, such as WeWork and Mindspace. The Municipality also operates its own co-working spaces, such as the Library, where entrepreneurial space is allocated for budding innovators, at a subsidized rate and for a period of up to half a year, to give them the freedom to focus on developing their product.
Tel Aviv's startup network is filled with investors from both within Israel and abroad – venture capital firms, private equity investors, incubators, and angel investors. All of this support and entrepreneurial spirit, combined with Tel Aviv's digital revolution and position as a "smart city", creates an environment that is positioned to generate successful startups.
This has made Tel Aviv a prime destination for entrepreneurs, investors, international R&D facilities, innovation centers, and global innovation conferences.
NEIGHBORHOODS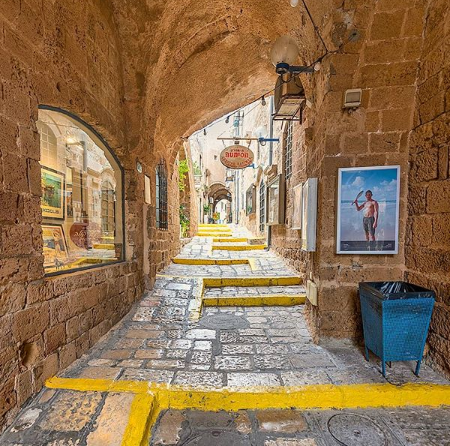 As you walk through the city of Tel Aviv, you will get a sense of the diverse atmospheres that vary between each neighborhood.
Florentine, considered to be the most hipster neighborhood in Tel Aviv, is known for its street art, underground nightlife, vegan eateries, and eclectic cafes. Jaffa, the ancient port city, mostly known for its bustling flea-market – combines a new urban environment of luxury hotels, stores, and trendy restaurants, with the Old City of Jaffa, comprised of winding paths and ancient buildings.

City Center, filled with the Bauhaus architecture the White City is known for, gives a real taste of the modernization of Tel Aviv. Within City Center, you can see the shopping malls, restaurants, and sky scrapers that house the city's hundreds of start-ups. The Kerem HaTeimanim, or Yemenite Quarter, is nestled behind the Carmel Market.

It may seem like you've gotten lost amongst the backstreets of the city, but the Kerem's authentic eateries and lively nightspots make it a hidden treasure. Neve Tzedek, often compared to New York's SoHo neighborhood, provides a relaxing reprieve from the busy city, with quiet strolls down picturesque streets that lead to boutiques, galleries, cafes, and restaurants. Every neighborhood delivers its own unique vibe, and there's magic to be discovered within each area.
DOG-FRIENDLY CITY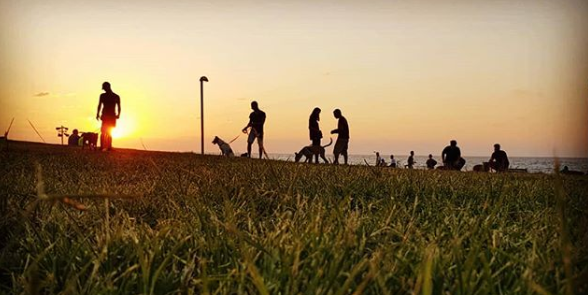 Did you know that with 1 dog per every 17 residents, Tel Aviv has the highest number of dogs per capita in the world?

This means that 25,000 dogs rely on the Municipality to give them the best life possible. With 1.3 dog parks for every 1 square kilometer, Tel Aviv's dogs can enjoy 70 dog parks throughout the city, plus special beaches where they can roam freely. To make life even better for these dogs, Tel Aviv has launched the first-ever Municipal Digital Service for Dogs.

Based on the DigiTel platform, "Digi-Dog" provides dog owners with access to important information and special offers, including reminders about vaccinations, lists of nearby veterinarians, information about upcoming events, discounts at local businesses, listings of available dog walkers, training courses, and directions to the nearest dog park.

Tel Aviv has long been recognized as a leader in animal welfare policies, and the city has heavily invested in efforts to prevent animal cruelty and to promote a healthy environment for the animals who call Tel Aviv their home. The city also organizes an annual "Dog Day", which included pet-friendly stalls, a DJ, an adoption booth and special dog training courses.

With services like these, it is clear that Tel Aviv cares for both its human AND furry residents, making it one of the most dog-friendly cities in the world.
LGBTQ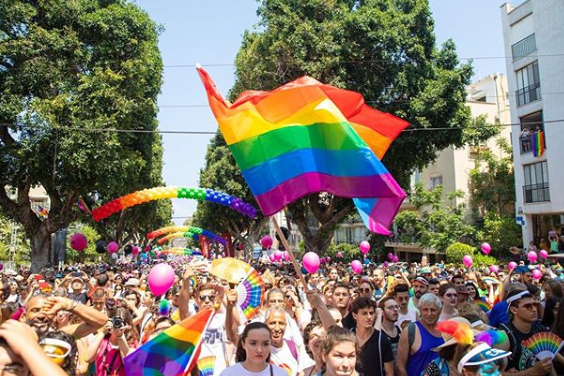 Known as the "Gay Capital of the Middle East", Tel Aviv's annual Gay Pride Parade, which is the only Pride Parade in the world fully sponsored by its city's Municipality, attracts hundreds of thousands of people from both Israel and abroad. In Tel Aviv, however, the celebration of pride and diversity isn't limited to pride week alone; the gay-friendly city welcomes the LGBTQ+ community all year long with its vibrant nightlife, a Municipal LGBTQ Center, and gayfriendly beaches.

The substantially large gay community is an integral part of Tel Aviv's culture, and over the last few years, Tel Aviv has significantly deepened its investments to promote and support the city's LGBTQ population, with yearly expenditures reaching $1 million. Tel Aviv is a city of openness, progressiveness, and acceptance, where not only you are free to be your true self, but being who you are is encouraged!
SHOP 'TIL YOU DROP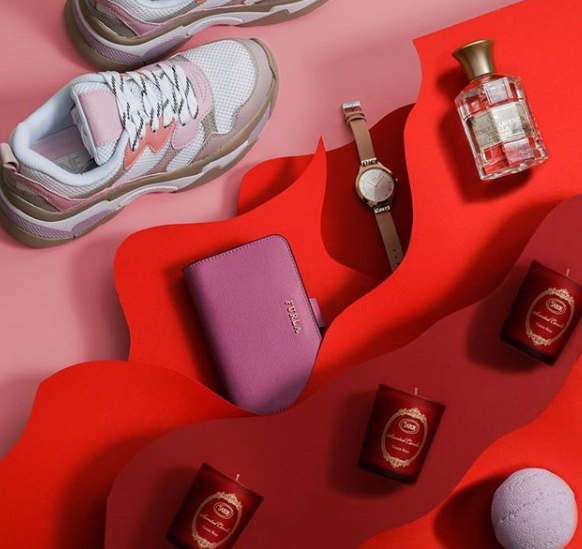 Whether you are in the market for local crafts, unique souvenirs, hand-made jewelry, home goods, fashion, or everyday retail therapy, Tel Aviv's variety of markets, malls, shops, and boutiques have you covered!

For general retail therapy, Tel Aviv's shopping malls, such as the Azrieli Center Mall, the TLV Fashion Mall, and Dizengoff Center boast both Israeli and international clothing chains, food courts, and restaurants. Sarona Market and the surrounding area are host to fashion boutiques, jewelers, local craft-makers and artists, and a thriving indoor food market.

The Nachalat Binyamin Arts and Crafts Fair, which runs every Tuesday and Friday, welcomes a wide array of vendors selling their handmade home furnishings, art, ceramics, jewelry, gifts, photographs, and more. Old Jaffa is filled with art galleries, and unique local clothing and jewelry boutiques. Wander through Neve Tzedek and discover fancy jewelry shops and fashion boutiques, or explore the Carmel Market for various goods, and Jaffa Flea Market for vintage finds.

If designer labels are more your style, head to Kikar HaMedina in the north of Tel Aviv to browse a selection of high-end brand shops. No matter where you roam in the city, you can find shops and markets that will appeal to your style and needs.
Do you need more information about El Al Flights from Belgium ? Click below !