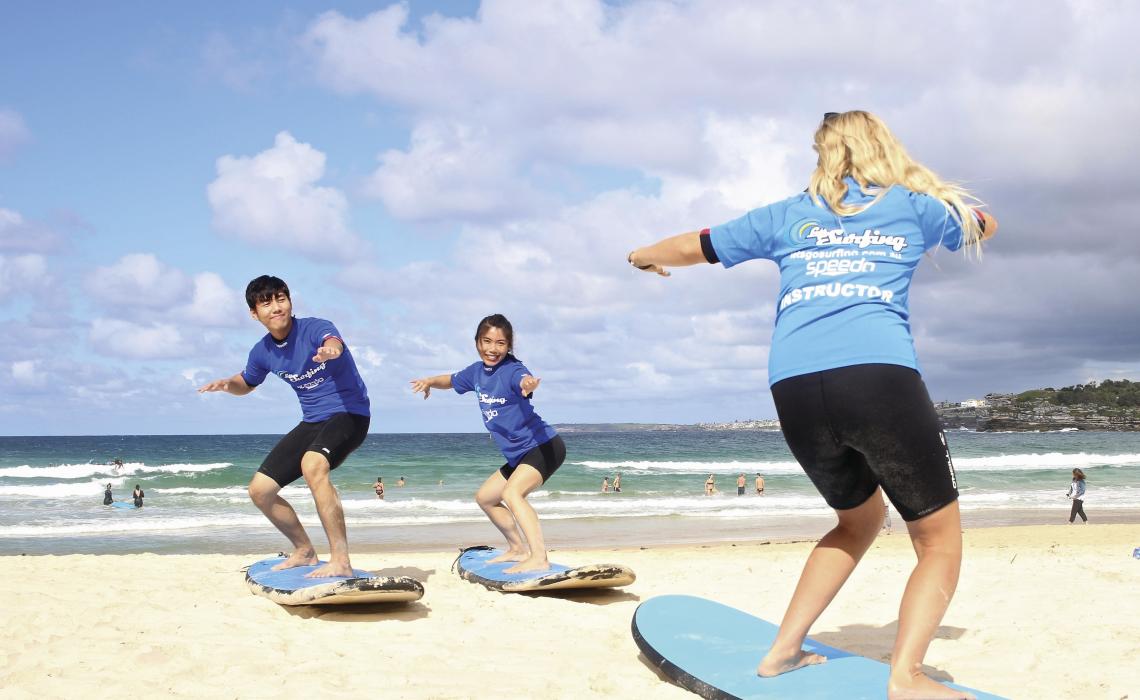 Riding waves is an amazing experience and surf schools in Sydney will have you standing on a board or trimming on a bodyboard in no time at famous beaches such as Bondi, Cronulla and Manly. Surfing safaris depart from Sydney too for the beautiful South Coastand the gorgeous North Coast.
Let's Go Surfing and Waves Surf School are at Bondi. Maroubra also has a surf school. Take a train to Cronulla for the Cronulla Surfing Academy and Surfing Cronulla Surfschool. You can hop on a ferry or take a bus to the Northern Beaches for the Manly Surf School, Manly Surf Guide and Surf Skool.
Ever wanted to learn the thrilling art of bodyboarding and how to get inside the barrel of a wave? The Bodyboard Academy in Cronulla offers a range of lessons for kids and adults. As with surfboard schools, lessons are available for board riders who want to hone their skills to reach the next level.
Some of the valuable tips you'll learn at surf school include:
How to engage the ocean safely
Surfing etiquette and the rules
How to turtle roll or duck dive
How to perform various moves
Some of the surf schools hold lessons in National Surfing Reserves, a register of iconic surfing locations in Australia. On the register in Sydney are Cronulla, Manly and Freshwater, Maroubra and North Narrabeen. All these beaches are renowned worldwide for producing champion surfers.
Getting to many beaches is easy by public transport. Bondi is 30 minutes from Town Hall in the city centre by train and bus. You can take a ferry from Circular Quay to Manly. Hop a bus outside Museum Station for Maroubra. And the train from Central Station to Cronulla is only 50 minutes.
A great way to meet new friends and experience the spectacular NSW coastline beyond Sydney is on a surfing safari. The multiday escapes are a memorable way to begin surfing. Tours that depart from Sydney include Australian Surf Tours, Surf Camp Australia, Surfaris, Mojosurf and G Adventures.
More info : www.sydney.com