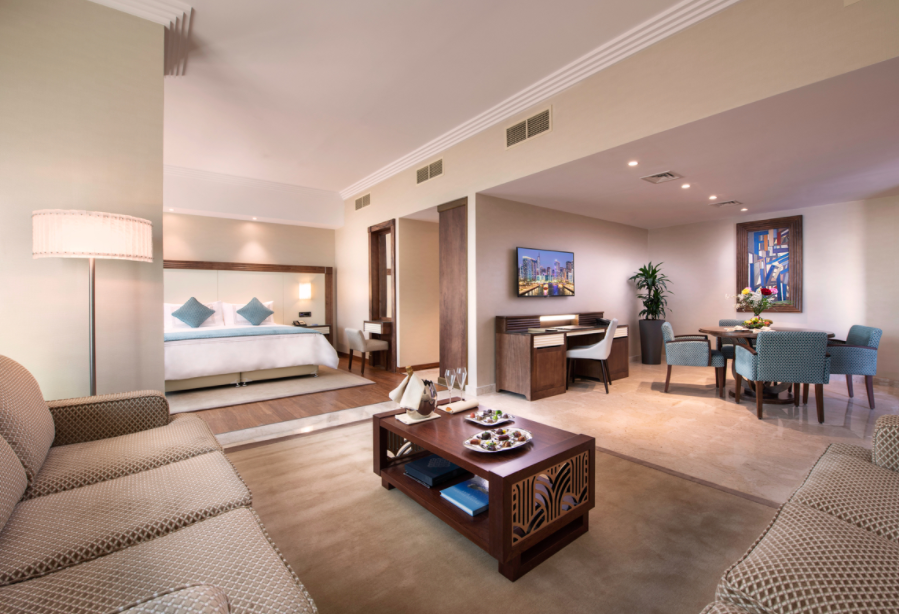 Stella Di Mare is not only a place which will meet all your needs when visiting Dubai for business or leisure reasons, it's a place where perfect service is all around.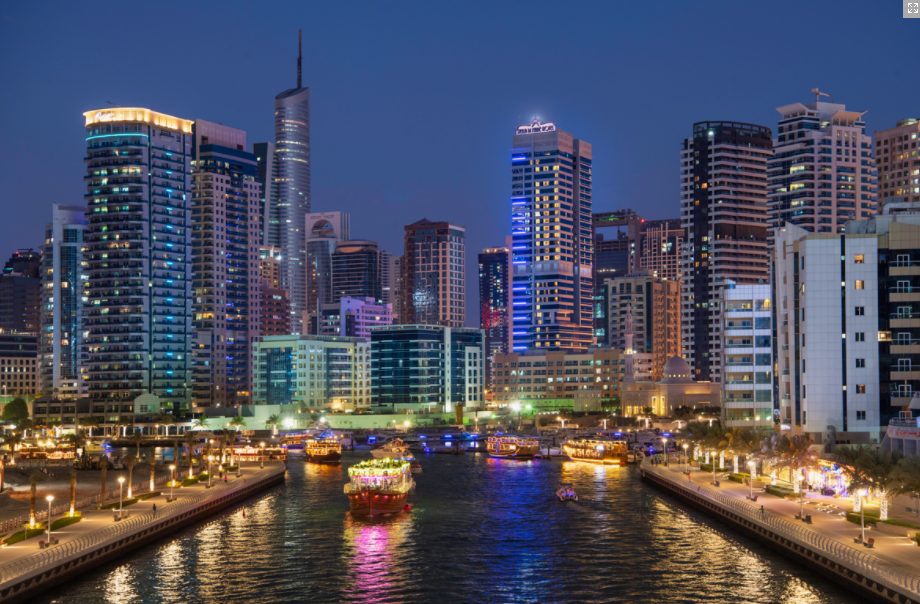 Very important to mention is the incredible measures the hotel took to secure their guests against the Covid19 virus. The hotel management established a perfect anti Covid program to offer their guests a safe stay.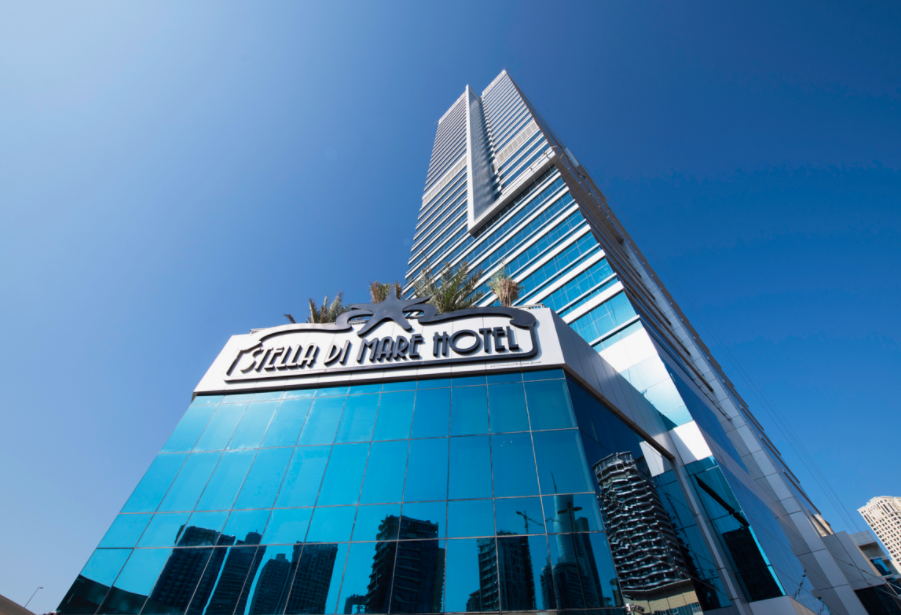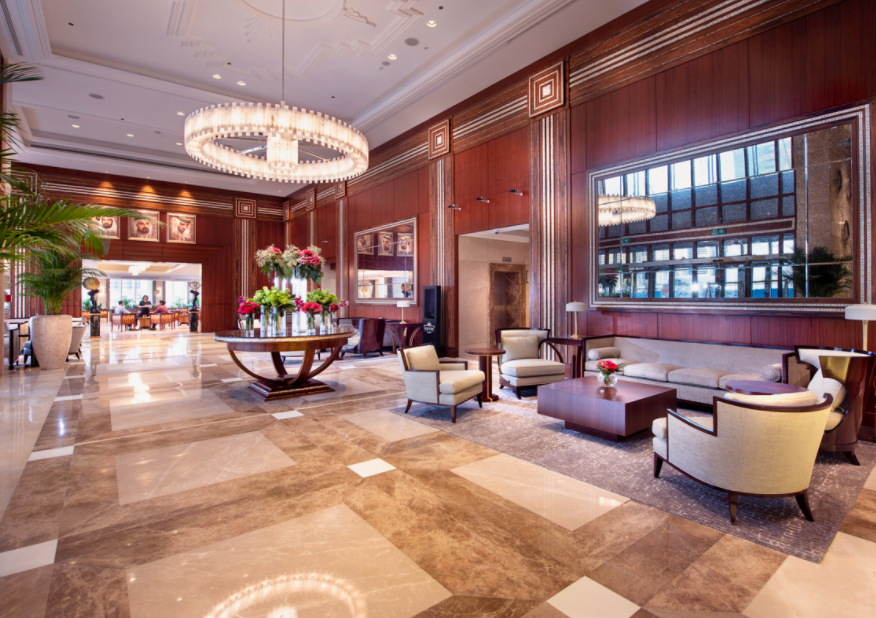 This hotel situated at Dubai Marina area counts 369 rooms decorated in Art Deco style and carefully designed to accommodate each and every requirement with personalized services, creating unforgettable memories. Most rooms have a striking view of Dubai Marina, Sheikh Zayed Road and the city, you will find impressive views of Dubai.

There are 3 bars in the hotel. Of course a fantastic pool-side bar where you can have your juice or cocktail while sitting in the pool. The Orphic bar is the place to be to taste authentic Italian coffee while eating delicious pastries.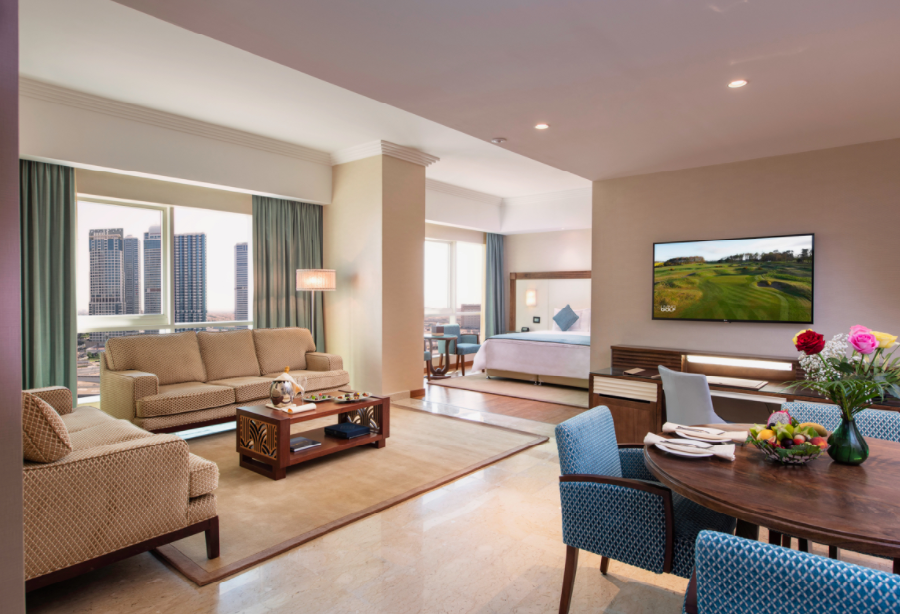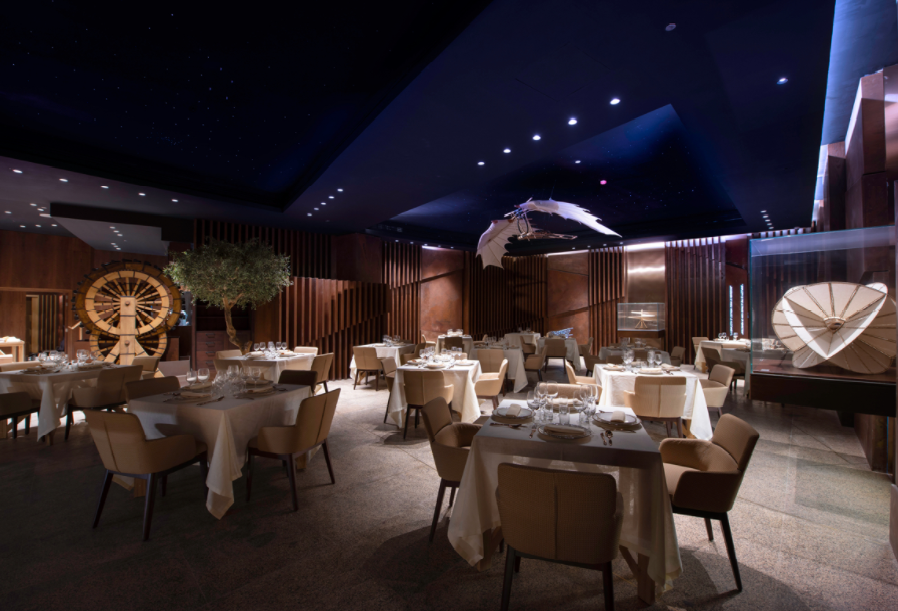 Crazy about rooftop bars? Well, try the newly opened Headlines Premier which is located on the 31st floor where you can share your adventures in Dubai with your friends drinking exclusive cocktails and watching the beautiful sunset while watching a game of football on large screen TVs. 'The Boss' night club is opening soon in December and will further diversify the F&B offerings of Stella Di Mare.
If you are into Italian food you should visit Stella Di Mare's signature restaurant Leonardo, a museum styled rustic restaurant with life size models of Leonardo Da Vinci's greatest creations and some of the best Italian food you can get outside of Italy. 
La Fontana is where you have an international buffet with a large choice of all kinds of food & beverage, overlooking the hotel's two pools.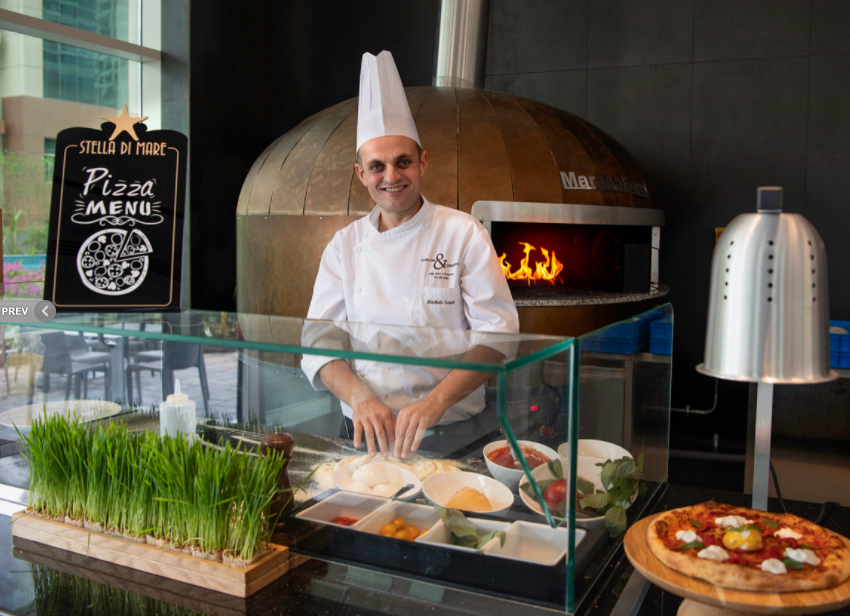 Indeed, Stella Di Mare is the sort of place where you can have a dream getaway without ever leaving the hotel.
Stella Di Mare Dubai Marina
Address : Dubai Marina, Al Mattla'ee Street, P.O. Box 33306, UAE
Tel +971 4 563 5555
www.stelladimare.com
info.dubai@stelladimare.com