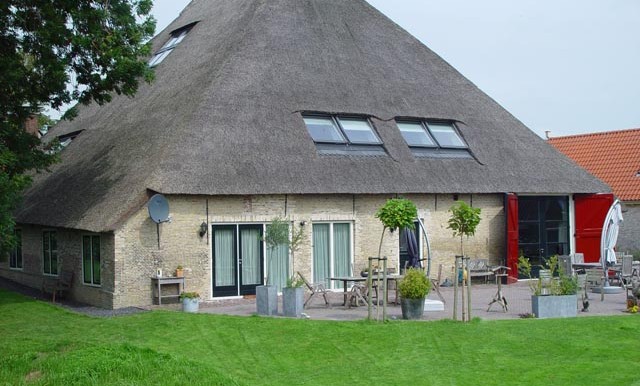 Mrs Antoinette Groeneveld is the host of Piaam State  an authentic 17th century farm, ensuring a very comfortable stay in the Frisian countryside. You can choose to stay in one of the five spacious rooms with personal bathroom or in the luxury apartment. We enjoyed every second of our visit to this fantastic place and had a great time with Mrs Groeneveld..
Mrs Groeneveld, can You tell us something about the start of your accommodation ? When did you start ? Did You had any previous experiences in hospitality business ?
We renovated the farmhouse and finally at the end of 2006 we started our Bed & Breakfast. We have rooms available and one totally furnished apartment. The rooms are on the first floor and the furnished apartment on the ground floor.
Where are your guests coming from ?

My guests are literally from all over the world but of course most of them are from Germany, The Netherlands and Belgium.
What type of guests do you attract ? Mostly tourists ?
Yes most guests are tourists but we also have from time to time business people here. From time to time we have also entire families coming for special occasions.
How many rooms do you offer ?
There are 5 rooms and the apartment with a total of 26 beds. The apartment contains 3 bedrooms with a total of 8 beds.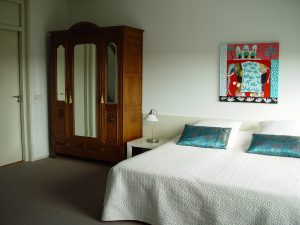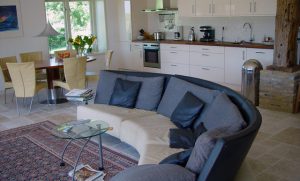 What is unique about your hotel's location? Why would people choose to stay in your neighborhood?
The location is excellent for people who want to enjoy the Ijsselmeer and the 11 cities of the "Friese Elf Steden". Most of them are only 30 minutes away by car. Also people who want to enjoy the area by bike or walking have all they need here. A bigger place called Makkum is only 1.5km away from here and offers a lot of pubs and restaurants to enjoy local beer and meals.

When is the best time to visit your area?
Every single day of the year is ok, really this area is so unique…Many tourists visited the area several times and said each time of the year had it's advantages.
Is there any typical meal guests should try when visiting your region ?

Sure the typical sugarbread "Fries suikerbrood" and the "Friese Kaasjes" (cheese)
What is your favourite part of your job / activity?

Definitely meeting up with the guests and hear their story..And of course I try to help them as much as possible regarding where they can see things they are looking for.
Thanks Mrs Antoinette for the interview, another unique accommodation in Friesland !
Contact information :
Piaam State
Mrs Antoinette Groeneveld
Buren 22
8756 JP Piaam, Friesland
Tel +31(0) 515-23 22 51
info@piaam-state.nl 
www.piaam-state.nl