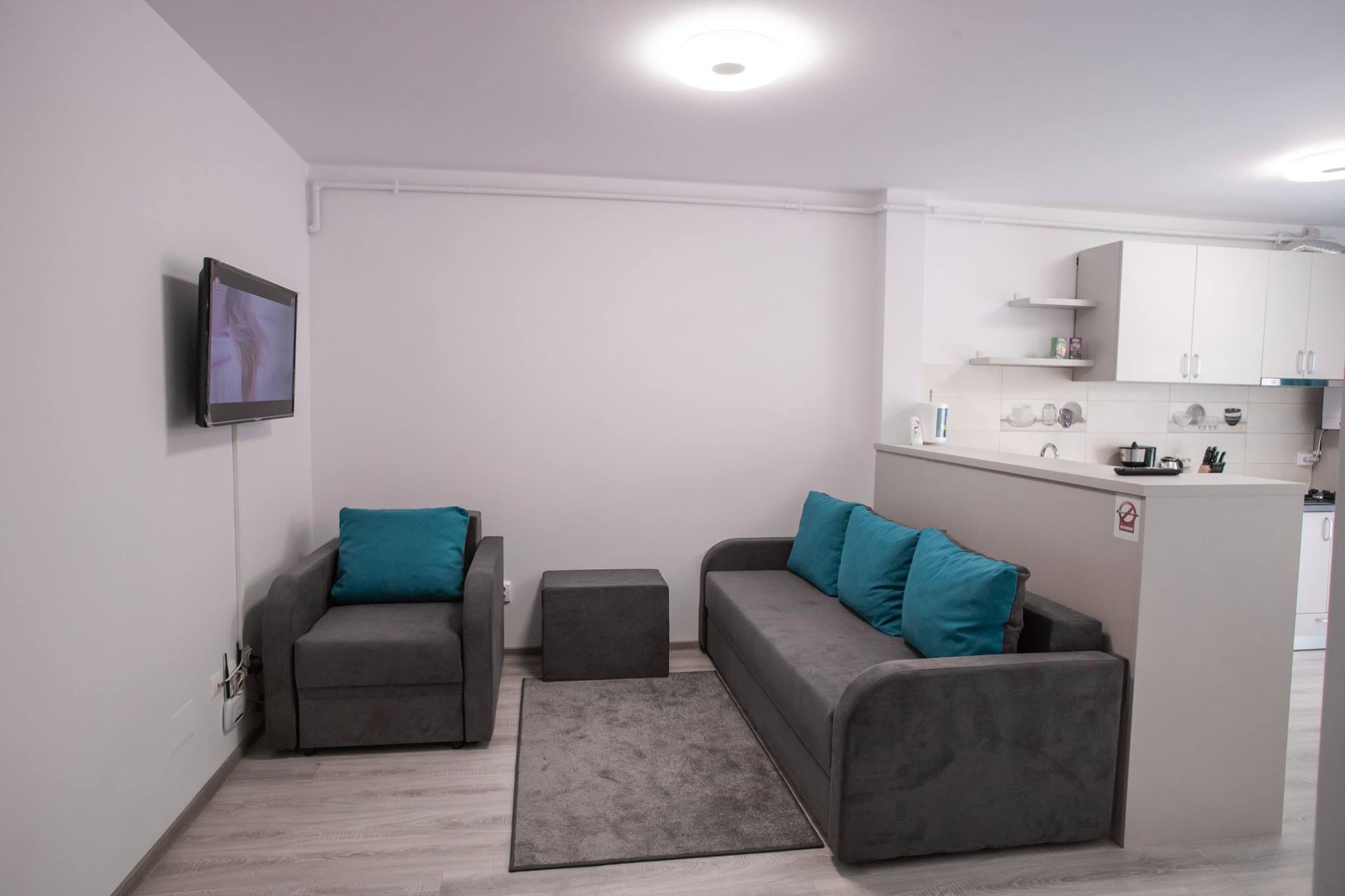 Looking for accommodation in Sibiu ? Dumitru Troanca is offering 3 large apartments in Sibiu. Dumitru has two decades of experience regarding tourism in Sibiu and Transylvania. He perfectly saw what is needed to give a tourist a perfect stay and in all of the apartments you'll find yourself at home !
When did you start accommodating people ? 
We started offering accommodation through Airbnb 4 years ago, with only one apartment (Apartament Milea), having no previous practical experience in that field. Still, I am teaching Tourism Marketing and Projects Management in a Business School in Lucian Blaga University of Sibiu, so I was connected with the tourism & hospitality industry before.
Three month ago we started the other two apartments (Apartament Lila and Apartament Turcoaz), so, we are currently running three of them.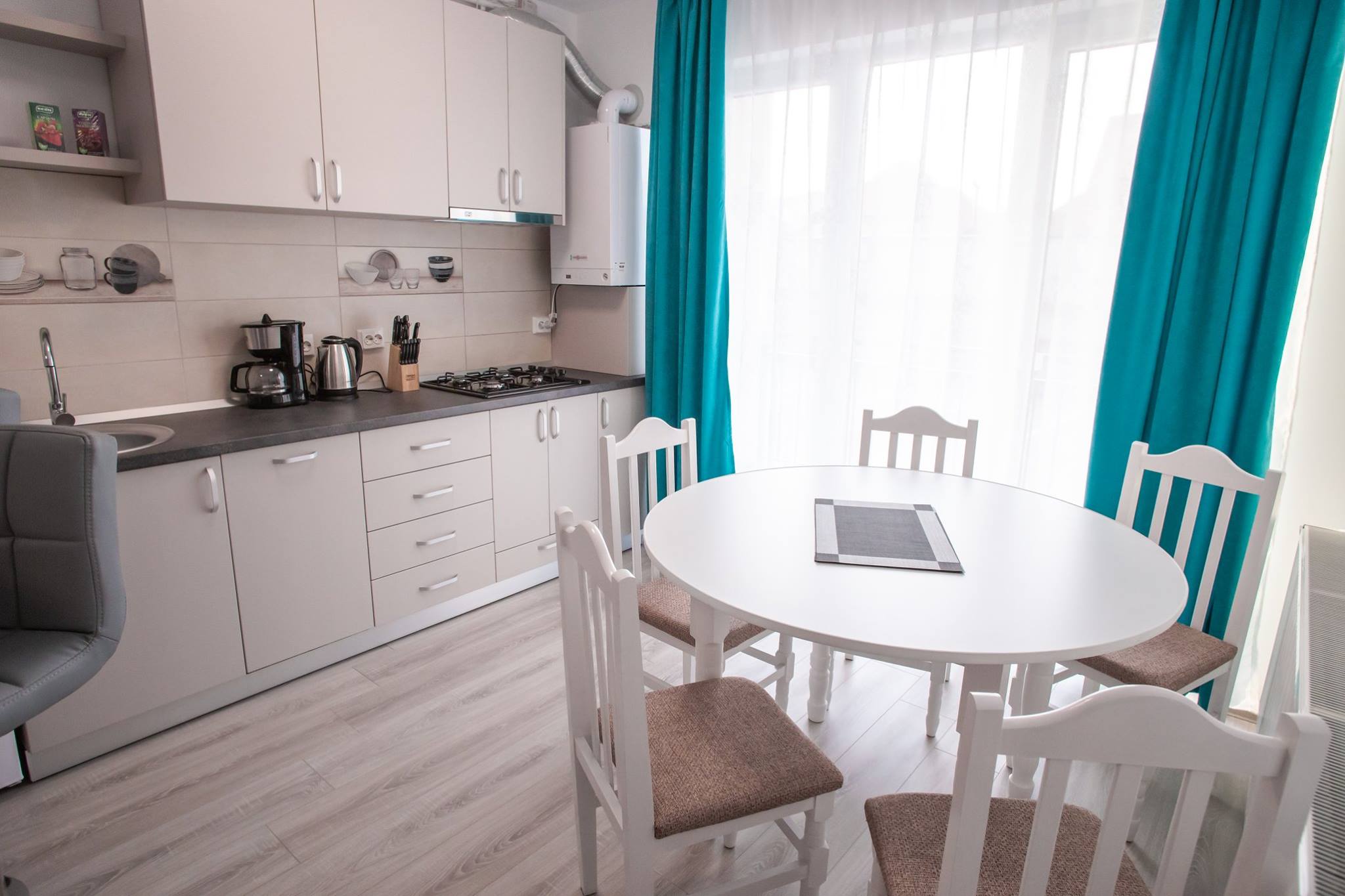 Where are your guests coming from ?
We have guests from all over the world, but most of them come from Western Europe,USA and Canada.
You speak any other languages than Romanian and English?
Just a little bit of German, but at a very low level. Most of our guests are able to speak English and if there would be any concern about language we have enough friends which can help us out in the most common languages.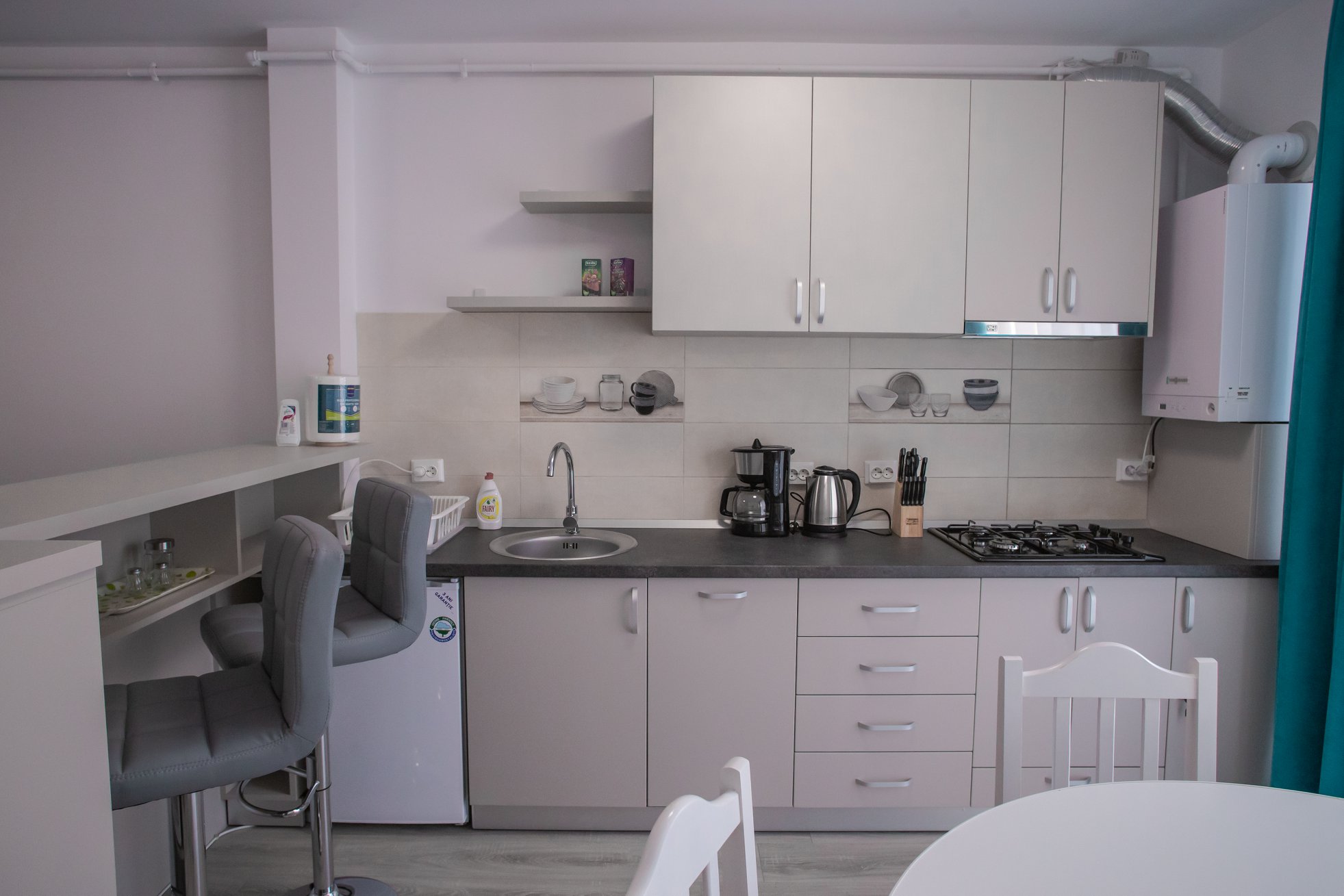 What type of guests do you attract ?
Most of our guests are families with young children or teenagers, but we also target groups of friends between 4 and 6 persons that want to share an apartment.
How many rooms/ apartments do you offer ?
We have 3 apartments, each of them with two rooms. Two of the apartments can accommodate six persons each and the third one can accommodate five persons.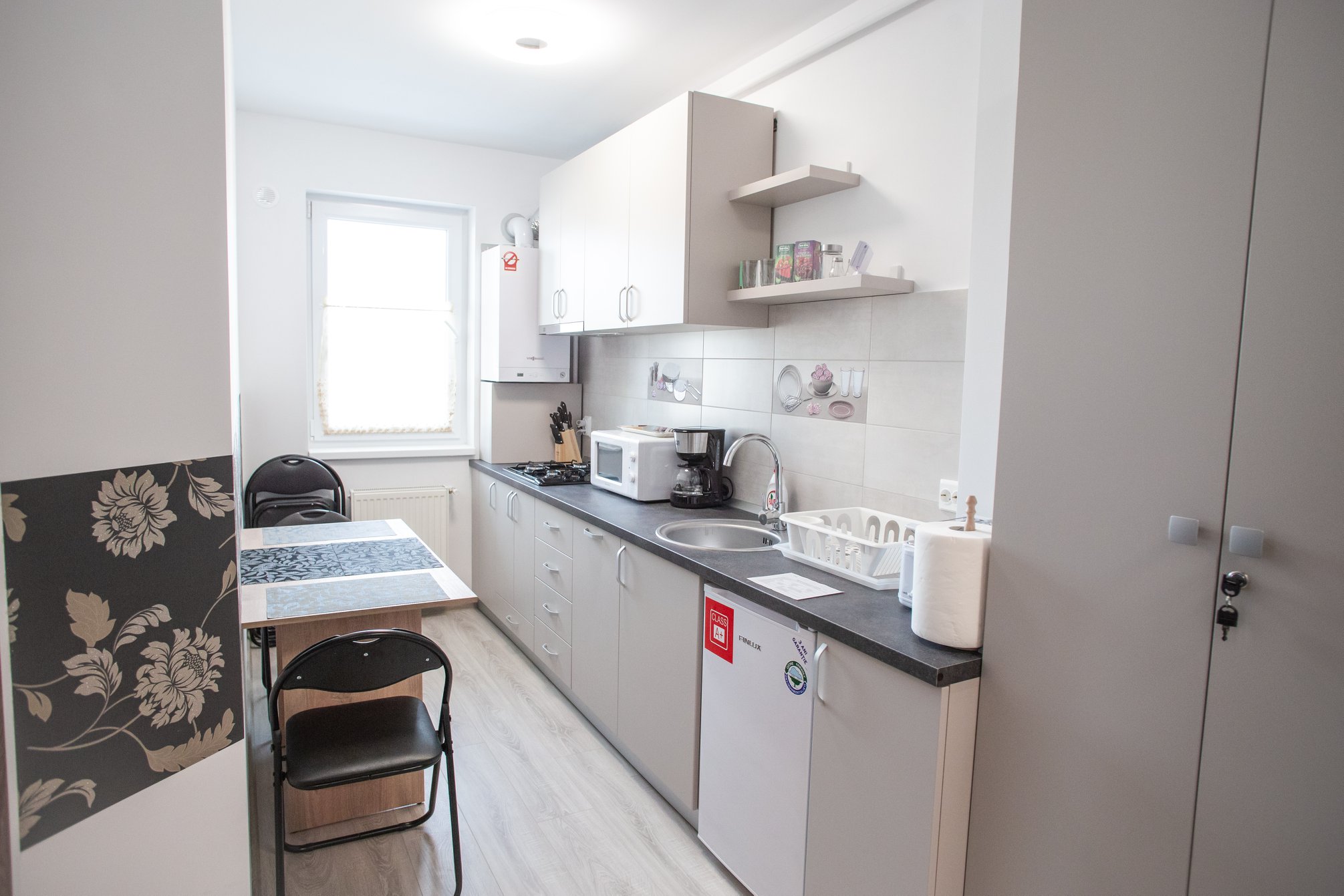 Name us 3 places in the city you think your guests should absolutely see ?
From touristic point of view, the city (and also the area) is offering plenty of nice places to see: The bridge of lies, The council tower, The Evangelical Church, The Open Air Museum, The Big and The Small Square.
What is unique about your location? Why would people choose to stay in one of your accommodations ?
When we decided to invest in the apartments, we chose  to have them in a quiet neighbourhood but  close to the city center, within walking distance. All the apartments have free parking places for guests travelling by car.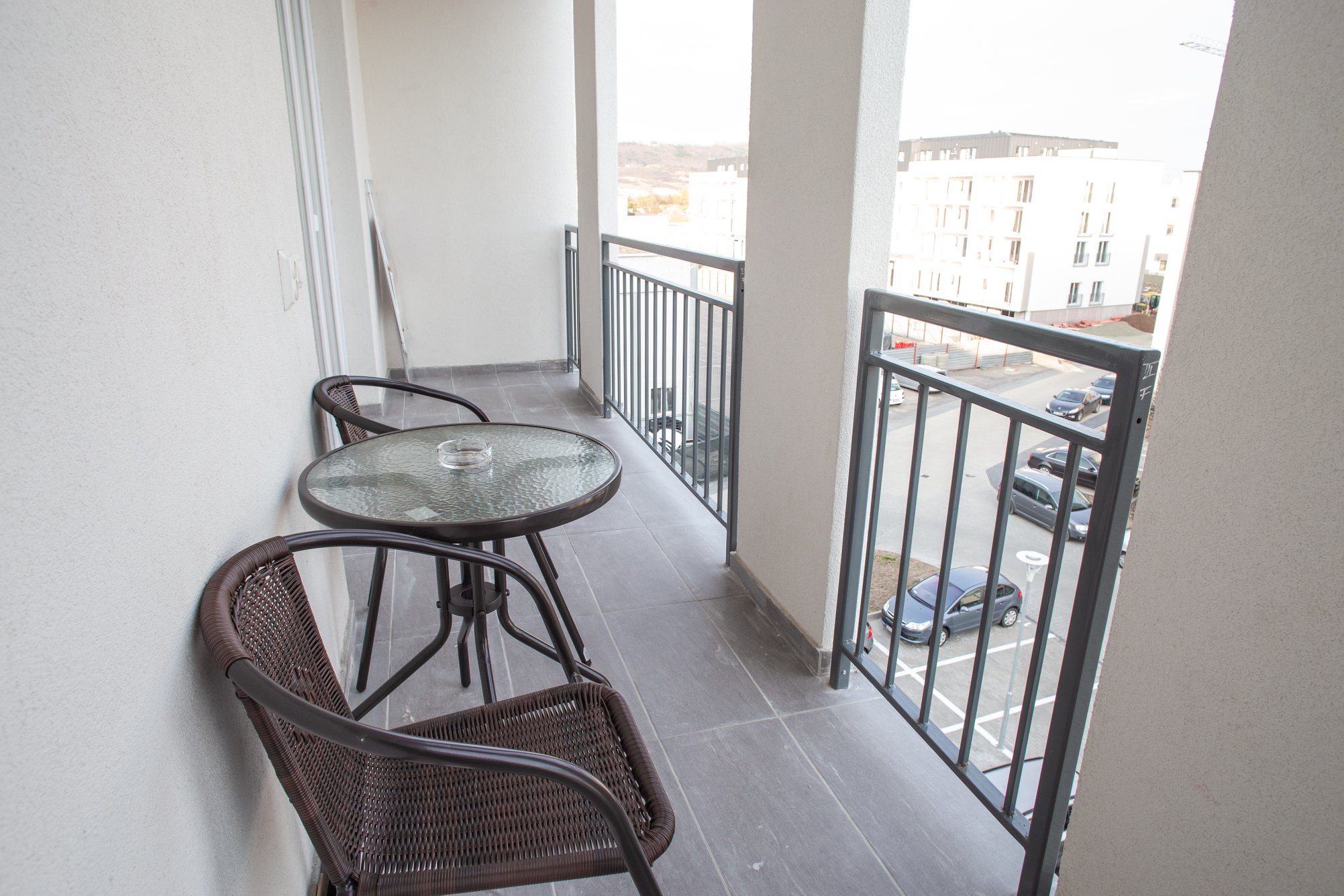 Do You offer arrangements to your guests to visit the area ?  
We have n a range of 100 km a lot of places that deserves a full day trip: Alba Iulia citadel, Corvin Castle in Hunedoara, Sighisoara medieval citadel, Biertan fortified church, Transfagarasan high altitude road. Being a tour guide, I can arrange for my clients private full day trips or half day trips in the area, but also city guided tours.
Is there any typical meal guests should try when visiting your region ?
Like everywhere else, the guest should try the local cuisine, a very divers one, with influences from all the neighbouring cuisines: the Hungarian one, German, Balkan…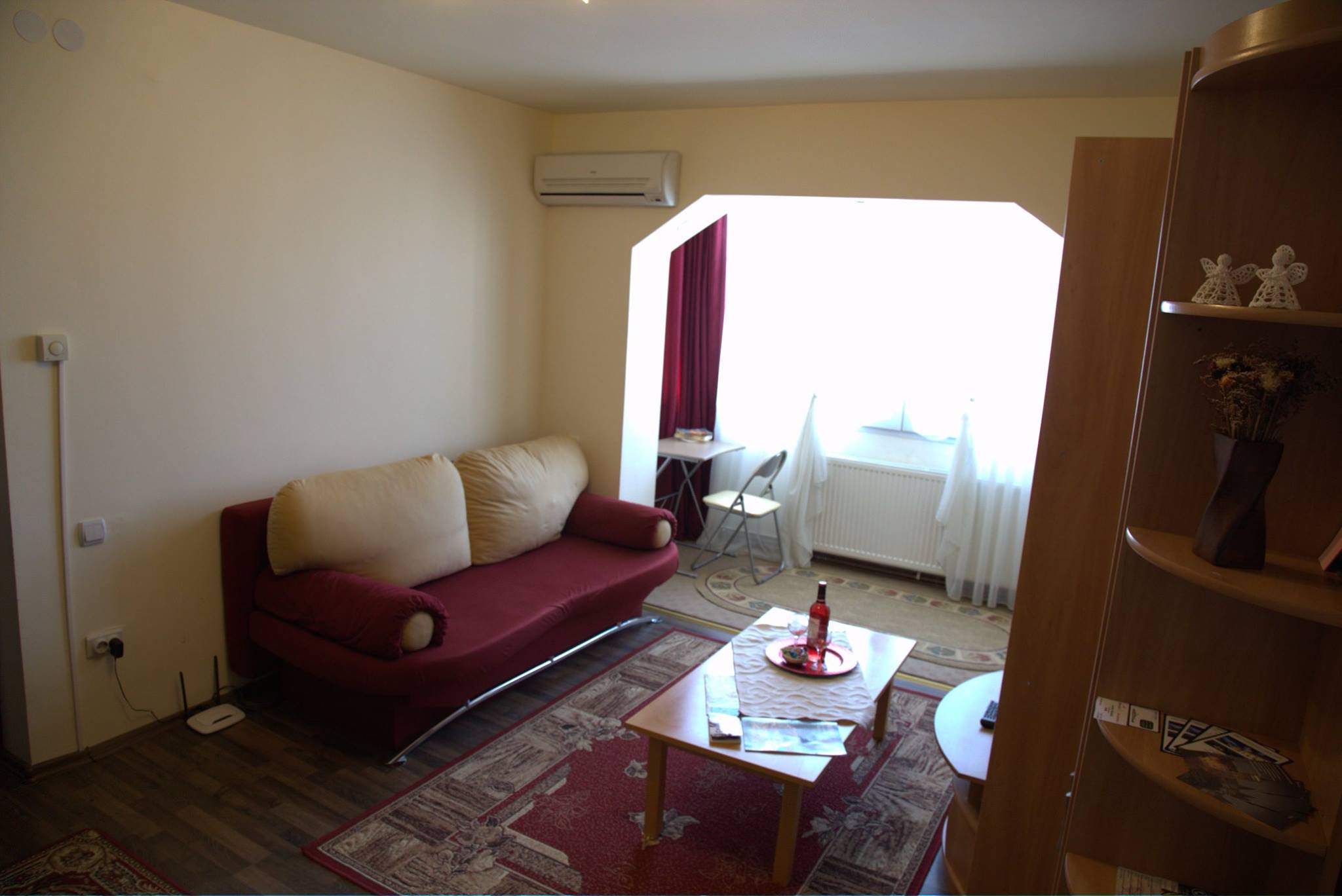 Are You planning new services or activities in the next months or years to come ?
We do not have any specific plan but we are open to all our guests needs.
What's your favorite holiday destination ?
I think Croatia comes on the first place, but we also like Greece, Austria, Italy.
What is your  favourite part of your activity?
Working with different kind of people, discovering new cultures. I also like the liberty this kind of activity gives to me.
Is it possible to use public transport to come to your accommodation?
Yes, it is, but it is not necessary. When I am available, our clients have free transfers from the railway station or from the airport. The distance from the apartments to the down town is not very long, so, no public transportantion really needed.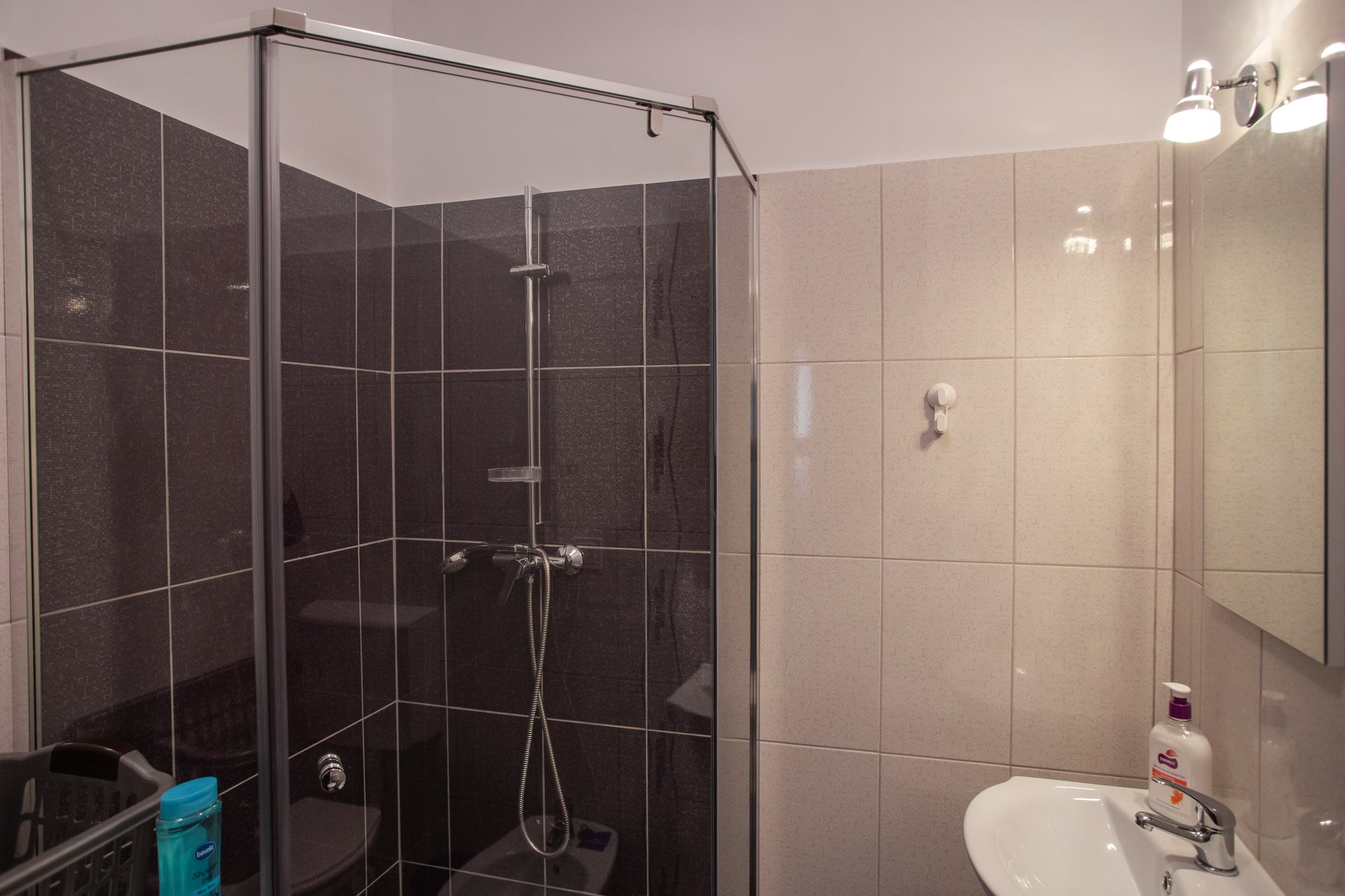 Any other particular information which is interesting about your property ?
I think we have a competitive advantage, given by the fact that the price for accommodating a medium size group of people (4 to 6 people) is much better that the one in a hotel, even in a 2* one.
What other region would you recommend our readers to visit in Romania , and why?
To any guest we have, I recommend the whole Transylvania, which is a mixture of different cultures and people that manage to stay together in this part of Romania for more than 800 years. Of course, the Danube Delta  is worrth a visit, depending on the time you have at your disposal.
More information about Apartament Turcoaz ? click here  
More information about Apartament Milea ? click here
More information about Apartament Lila ? click here
Contact the owner : Mob +40 722 177 001
E-mail : dumitru@sibiu-guide.ro
Interested in having a guided tour in Sibiu or Transylvania ? More info about the accommodations ? check Sibiu-guide.ro