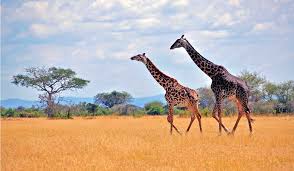 A team of nature-loving South Africans in partnership with Google Street View and South African Tourism have released a large collection of 360-degree imagery of the country's wildest areas. The announcement showcases prominent tourist attractions such as Kruger National Park and Table Mountain, amongst others.
The new trails extend the existing Street View imagery to include all 19 national parks, 17 previously 'un-trekked' nature reserves and many sites of natural and cultural significance.
More than 200 South African volunteers from across the country were involved in the 12-month project, mapping out the parts of South Africa that they call home. Many were SANParks, CapeNature and KZN Ezemvelo Wildlife rangers and guides. Others were avid hikers, nature-lovers and tech enthusiasts.
"The volunteers who helped along the way proved to be truly passionate about showing the best of South Africa," says Magdalena Filak, Program Manager for Google.
The team of volunteers was coordinated by loan program partner Drive South Africa. Andre Van Kets, founder of the Cape Town-based travel company, saw the potential in this technology to showcase South Africa to global tourists.
"The Trekker camera is a 22kg custom-made backpack fitted with 15 cameras pointing in all directions. The on-board technology plots the camera's exact location on the trail. While recording, the camera takes a 360-degree photo every two-seconds," says Van Kets.
The project forms part of Google's Street View Camera Loan Program, which encourages anyone to apply to borrow the 360-degree camera technology and help map the planet.