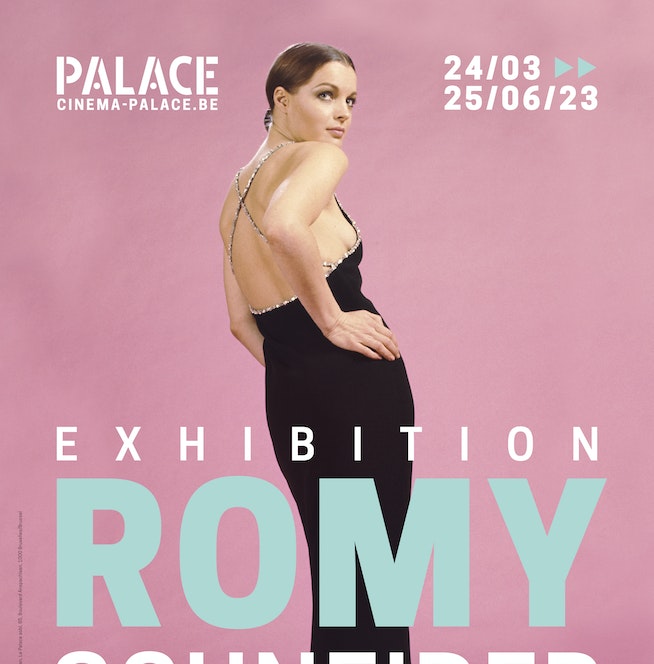 Romy Schneider exhibition in Brussels
Forty years after her death, Romy Schneider (September 23, 1938 – May 29, 1982) is still loved and popular. A European actress, with a career that began at the age of 15 in Germany and continued in France, she became a star thanks to films that have forever marked the history of cinema.
The exhibition in Brussels' Cinema Palace shows how Romy Schneider's career has written a history of cinema of her time, that of the great filmmakers of the world. Her quest for the absolute undoubtedly contributed to her genius and grace. The exhibition is an opportunity to give her a voice. To try to make her live again through her roles of course but also her texts, her interviews…
Built both chronologically and thematically, the exhibition aims to show the atypical path of the actress: her childhood and her beginnings in Austria, her flight to France, her meeting with great directors (Visconti, Welles, Clouzot, Preminger …), her lasting collaboration with Claude Sautet, her influence and her growing involvement in the choice of her roles …
The exhibition is articulated in a mixture of objects (dresses, accessories …), photos, texts, documents of shooting but also personal pieces (letters, notebooks …) and of course many video clips.
Website : click here
Romy Schneider exhibition in Brussels