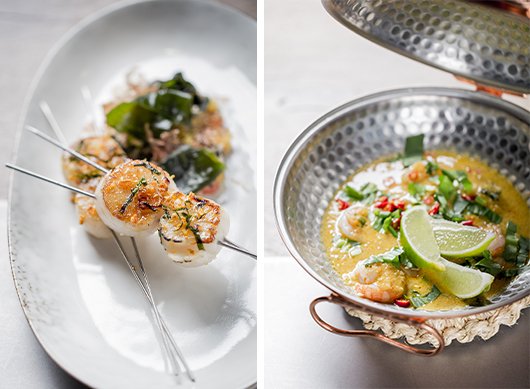 "The time has come to pack up once again and head out to meet the flavors of the world…" – Alain Ducasse
For its return, Spoon is located in the Palais Brongniart at the Place de la Bourse.
A la carte, a cuisine open to the world inspired by the diversity of the terroirs. The recipes, full of personality and daring, have been borrowed from the world's grand culinary traditions.
Some, like the Shrimp cake, dried bonito fish from Taiwan, or a Burned mango, avocado/coriander from Brazil. Other recipes, like the Zahtar shoulder of lamb, yogurt/coriander come from Maghreb.
Spoon offers a culinary travel, into the wealth and diversity of today's world flavors.
Spoon
Palais Brongniart
Place de la Bourse
75002 Paris
Tel: +33 1 83 92 20 30
Lunch from Monday to Friday noon to 2pm
Dinner from Monday to Saturday 7pm to 10pm
Information & reservation
www.spoon-restaurant.com/en