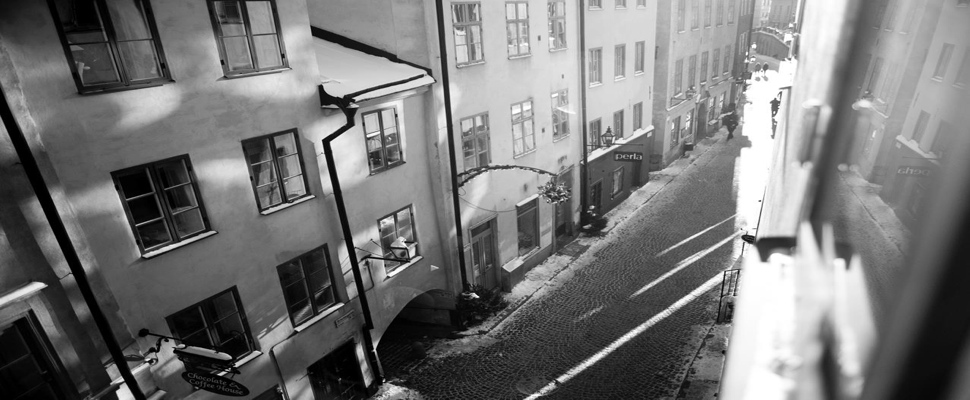 Residence Perseus offer apartments for those who seek elegance, comfort and a historical vibe in their home away from home. Residence Perseus is located in the heart of Stockholm's historical old town, just 250 meters from the Royal Palace, and provides exclusive apartments in various sizes.
Managing Director, Therese Windesjö, showed us around in this fantastic place !
Therese, can You tell us something about the start of your accommodation ? When did you start ? Did You had any previous experiences in hospitality business ?
Residence Perseus started in 2012, with only 3 apartments. Since then, we have grown steadily with 1-2 apartments a year to a total of 9. I did not have any previous experiences in the hospitality business and so I have had to learn a lot during these years, but I actually think that my lack of experience in the field has been part of our success. I did not strive to run a main stream apart-hotel but wanted to offer something new and different and have looked at the business and our services from maybe another perspective than I otherwise would have.
Where are your guests coming from ?
All over the world, but countries on the top of our statistics are: USA, Great Britain, Australia, Russia, China, South Korea, Germany, Norway, Sweden
You speak any other languages than English?
Well, we can help our guests in English and a bit of French, and Swedish of course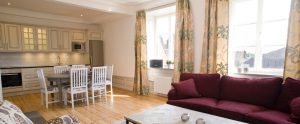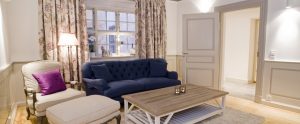 What type of guests do you attract ?
Modern travellers that value the privacy, comfort and the authenticity of staying in a home rather than an impersonal hotel room. Families who value the space and kitchens to save money by living together and cooking themselves. Travellers interested in interior design, antiques and history and simply just anyone wanting to truly experience the very best location in Stockholm, the heart of Old Town.
How many rooms do you offer ?
We have 9 apartments in Stockholm and soon 13 apartments in the town of Båstad.
What is unique about your hotel's location? Why would people choose to stay in your neighborhood? What authentic local experiences will guests have access to?
Well, our residence is located right in the middle of the Old Town, the best location in Stockholm, with walking distance to both the modern city centre and trendy Södermalm and sights such as the Royal Palace, The Nobel Museum and the Cathedral in the very close vicinity. The boats that will take you to the Island of Djurgården or out in the archipelago are just a stones throw away. The Old Town is also filled with really good restaurants and cosy cafés. Basically, the Old Town is nothing less than a museum in itself with narrow cobble stone streets and winding alleys, old colourful buildings and picturesque little squares.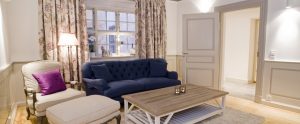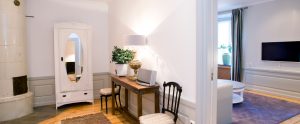 When is the best time to   visit your area?
Can't choose. Summer is of course high season and Stockholm is amazing that time of year, but spring and autumn are equally spectacular and also calmer. If I had to choose for myself, I think it must be early autumn, or maybe before Christmas with the world famous Christmas market in Old Town.
Are there any supermarkets near your accommodation ?
Yes, 2 grocery stores within a 5 min. walk.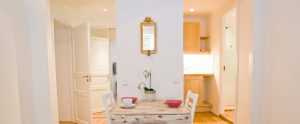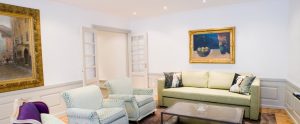 Are You planning new services or activities in the next months or years to come?
Well, we are currently working very hard to launch our business in the little town of Båstad on the south-west coast of Sweden and we look very much forward to be able to offer package deals for our long way travellers making their way through Scandinavia. Båstad is known for it's Tennis tournament, amazing beach, light and nature and if you want to spend your summer holiday as a true Swede, this is where to go!
What is your  favourite part of your job / activity?
Communicating with guests. I work very hard to establish and maintain a good relationship with my guests and nothing makes me more happy than to hear back from guests that want to express their gratitude or book to come back.
Is it possible to use public transport to come to your accommodation?
Yes, Metro and busses are 200-400 meters away.
Any other particular information which is interesting about your property ?
The building dates back to the 1600s and the cellar hides the remnants of the original Stockholm city wall. The front of the house (Österlånggatan) once served as a part of the old docks where ships sailed in to unload their cargo and trade. Needless to say, the harbour quarters attracted all sorts of criminals and loiterers. Rumour has it that several treasures, that needed to be hidden from government official's eyes, were buried in the cellars of our house. One rumour in particular mentions a large silver treasure that has still not been found. It is even included in the current owner's sales agreement – if the treasure is found during his ownership it has to be divided with past owners…
The building is located in between Baggensgatan 17 and Österlånggatan 18 with one entrance on each side. Originally it was two buildings that were eventually united and made into one in the 1700s, keeping the old wooden framework. In the mid 18th century it was owned by Anders Sälgström who used the part towards Österlånggatan as a tobacco factory and storage with stables at the bottom and the part towards Baggensgatan as his private residence where he and his wife lived with their 11 children.
Contact  :
Residence Perseus
Baggensgatan 17
111 31 Stockholm
Sweden
Phone: +46 (0) 709-39 72 17
Email: info@residenceperseus.com
Facebook: facebook.com/ResidencePerseus
Instagram: instagram.com/residenceperseus
Twitter: twitter.com/ResPerseus
Google+: google.com/+ResidencePerseus