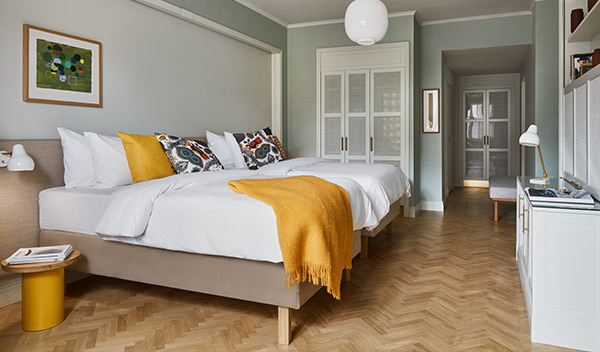 The first quarter of 2018 will see the opening of Hotel St. George, a property that is setting the bar for a new generation of hoteliers and grand hotels of the future. Dating back to the 1840s, and once home to the Finnish Literature Society and the printing house for the first Finnish national newspaper, the building that will house Helsinki's most hotly anticipated hotel has played a crucial role in Finnish culture.

Hotel St. George features 148 rooms and five suites, and an array of public spaces including a wine room, poetry room, and a winter garden. Restaurant Andrea, headed up by the dynamic duo Mehmet Gürs and Antto Melasniemi, will offer a mix of the best of Finnish and Turkish cuisine, and St. George Bakery & Bar will play host to a deli and coffee shop. Gracing the street level lobby, Tianwu, the giant silk and bamboo dragon kite by leading artist Ai Wei Wei will greet guests as they enter.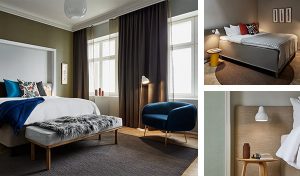 Originally designed by renowned Finnish architect Onni Tarjanne, best known for his work on the Finnish National Theatre, the building at Yrjönkatu 13 spans seven floors and is being meticulously restored to its glory days. Each of the rooms and suites will feature thoughtfully curated furniture and art, all handpicked by Creative Director and Design Hotels™ Original Mirkku Kullberg.

Kullberg spent the last 20 years working in fashion and design, most notably as CEO of Finnish furniture company Artek, where she worked for close to a decade. Hotel St. George is Kullberg's first foray into the hospitality industry.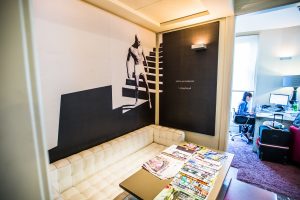 When the hotel opens its doors in 2018, it will be the first in the Nordic region to offer guests an integrated wellness concept known as Care. This concept encompasses outdoor exercise, seasonal massage treatments, meditation sessions, and detoxification programs—all designed to alleviate stress—as well as use of the hotel's two saunas and pool.
Complementing the services for physical wellbeing, The Playground is an intimate gym where the customer experience includes new perspectives on wellbeing of the mind, heart, and body. This ethos is continued throughout the hotel through a collaboration with Hintsa Performance, a multidisciplinary philosophy practiced by world-champion athletes to top business executives across the world.
Location
Hotel St. George is located in central Helsinki on Vanha Kirkkopuisto (Church Park), also home to the city's second oldest church that dates back to 1826. Surrounded by art galleries, boutiques, restaurants, bars, and cafes, the square is a common meeting spot for locals and a cosmopolitan hub in the city.