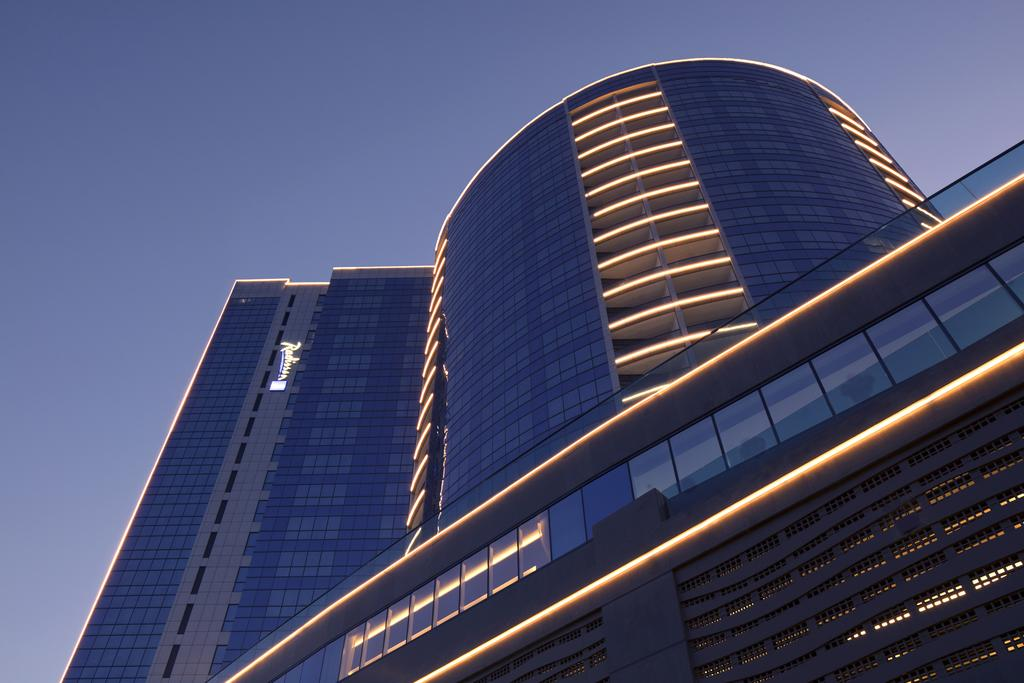 This 5-star accommodation with great facilities becomes your new home away from home. The very friendly and professional staff gives an outstanding service with a smile.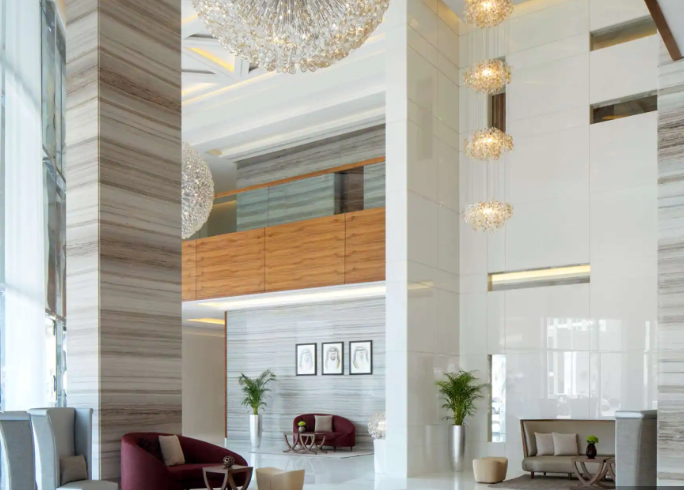 This hotel is located in one of the largest and most impressive waterfront developments, the Dubai Water Canal district in Business Bay, Downtown Dubai.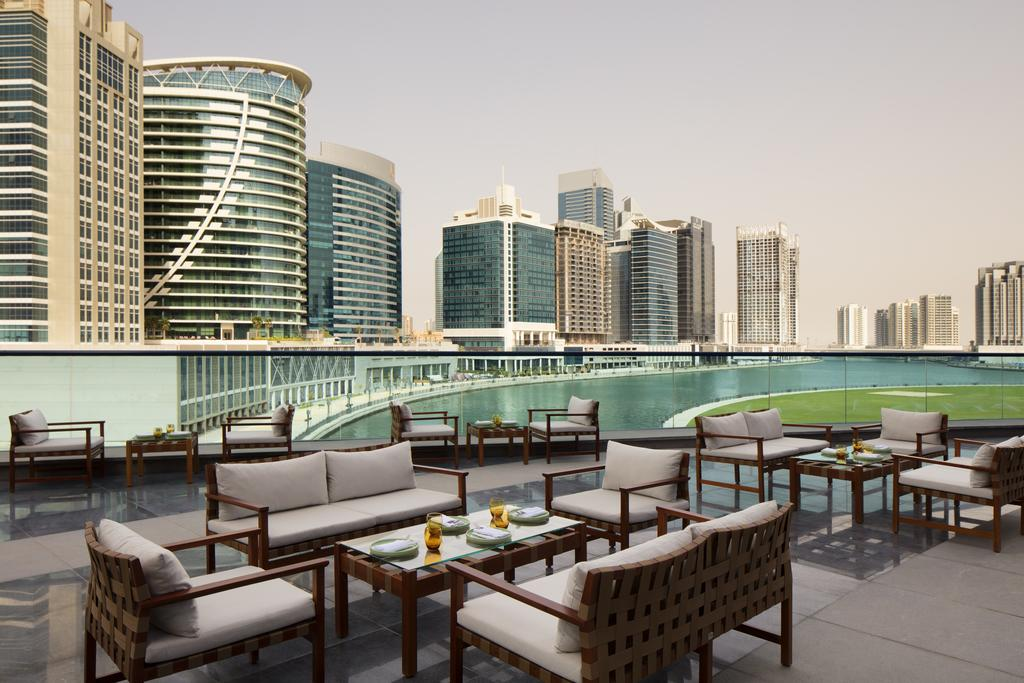 This area is internationally known as one of the top business and leisure locations in Dubai. Some of the popular tourist attractions include Dubai landmarks like the Dubai Mall, with more than 1,200 retail outlets, and the world's tallest building, the Burj Khalifa.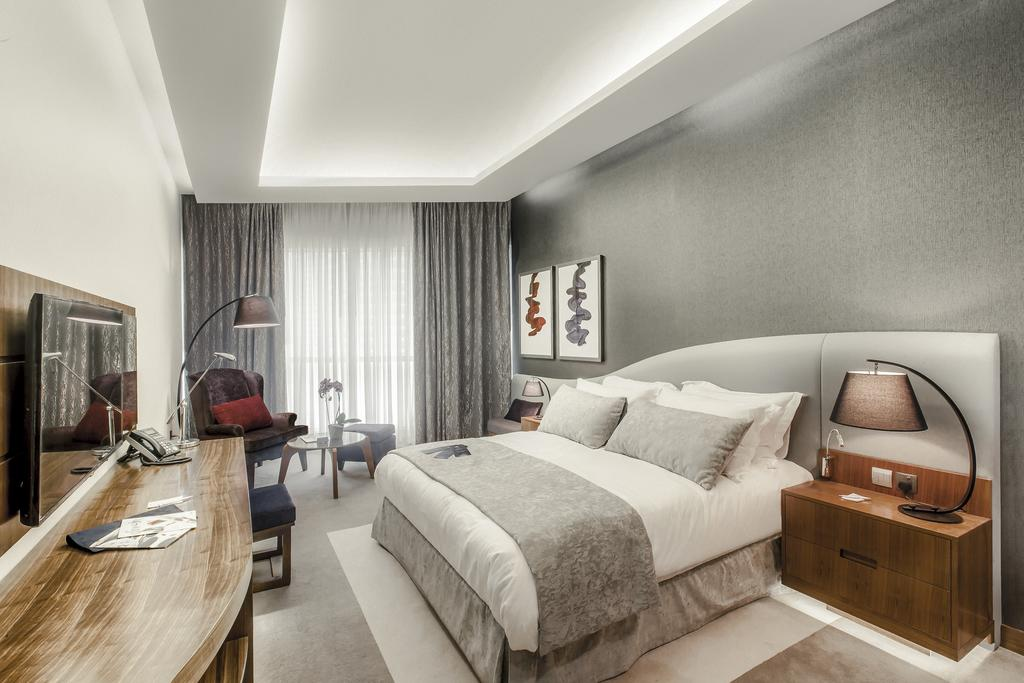 Radisson Blu Hotel, Dubai Waterfront has 432 rooms and suites and offers views of the Business Bay district in Downtown Dubai.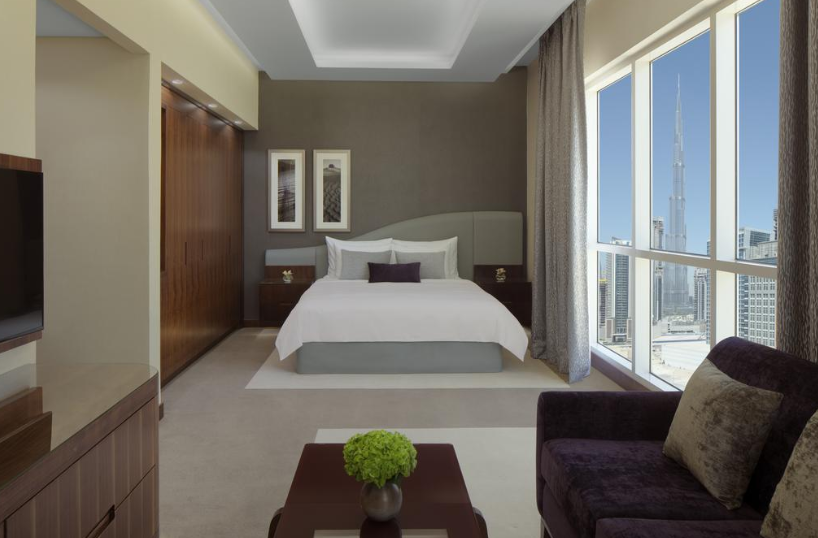 Many rooms include private balconies with views of the 828 meter-high Burj Khalifa and the Dubai Canal. Premium Class Rooms and suites include access to the exclusive Business Class Lounge.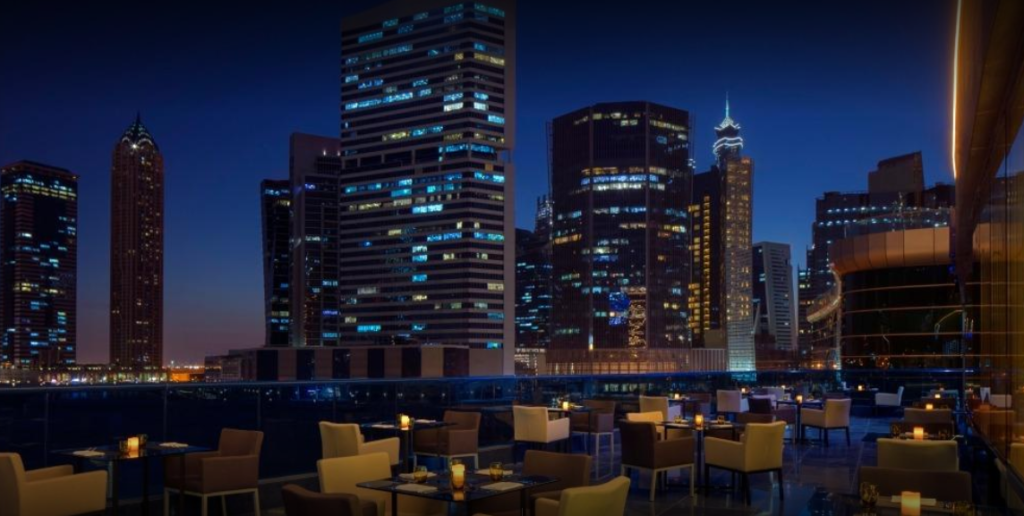 This hotel is popular among tourists and business travelers as it is very well located in Downtown Dubai, close to all business areas and tourist spots. Dubai International Financial center, Dubai World Trade Centre and the Dubai International Airport are all less than 15 kilometers away.

With the help of a dedicated and professional team with true "Yes, I Can!" attitude, our 1 ballroom and 11 versatile meeting rooms can turn your event into something special. It is the right spot for your events as it's fully equipped with state-of-the-art meeting and event facilities. The meeting or conference facilities cover 1150 square meters and include an outdoor terrace overlooking the Burj Khalifa, what a view… Isn't it?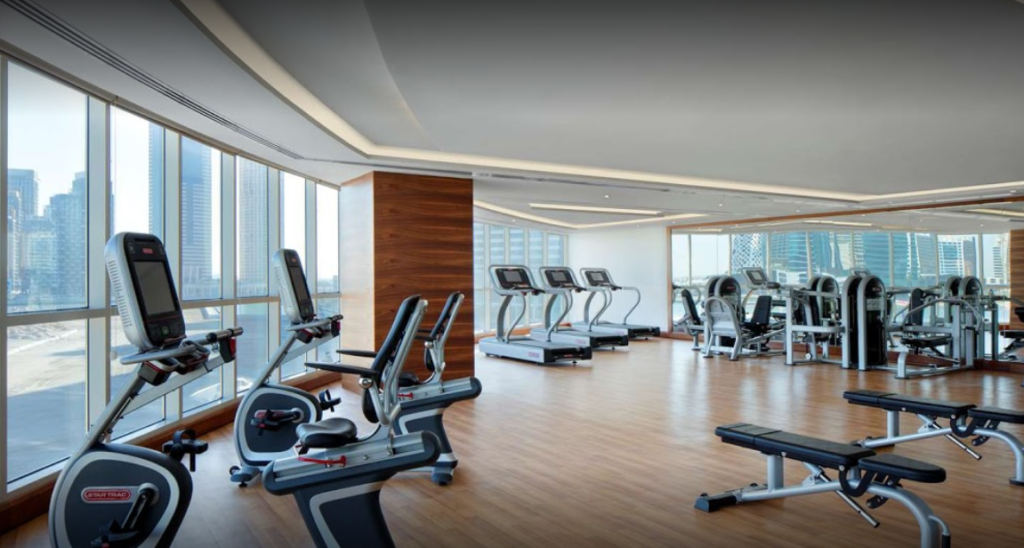 The Dubai Waterfront is not only an excellent place to stay but also to dine in. There are various restaurants which offer a wide array of delicious cuisine to impress every guest.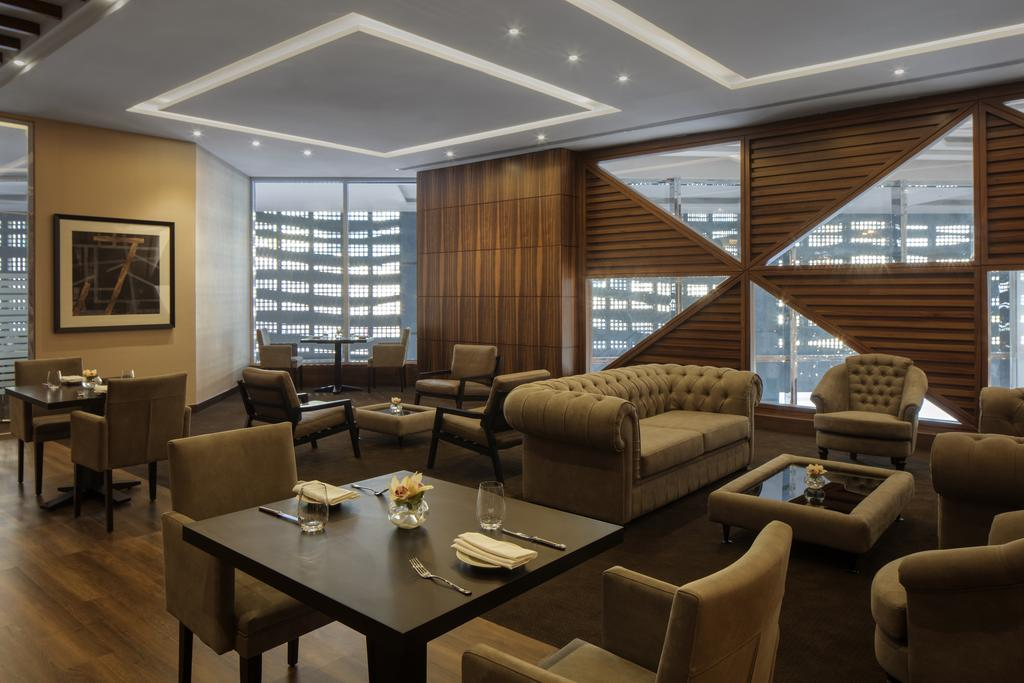 The Larder restaurant is a new dining experience. On the terrace you can overlook the Dubai canal and Downtown Dubai. The Larder cuisine is based on purity, freshness and locally inspired ingredients. The team has also created a Super Breakfast experience, where guests can enjoy cold pressed juices, smoothies and much more.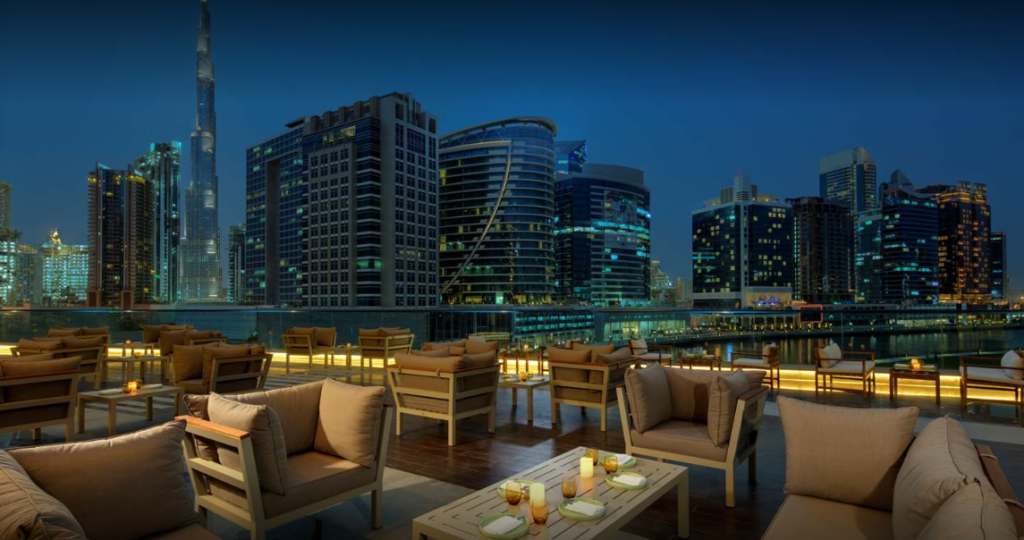 FireLake Grill House & Cocktail Bar is another restaurant located in the hotel. This place honors the US Midwest tradition of charcoal, wood ovens and open flame cooking. Steaks or seafood, all dishes are grilled and barbequed to perfection.
Makar is a Scottish bar on the second floor of the hotel. There is a daily happy hour including half-price drinks between 4pm and 8pm.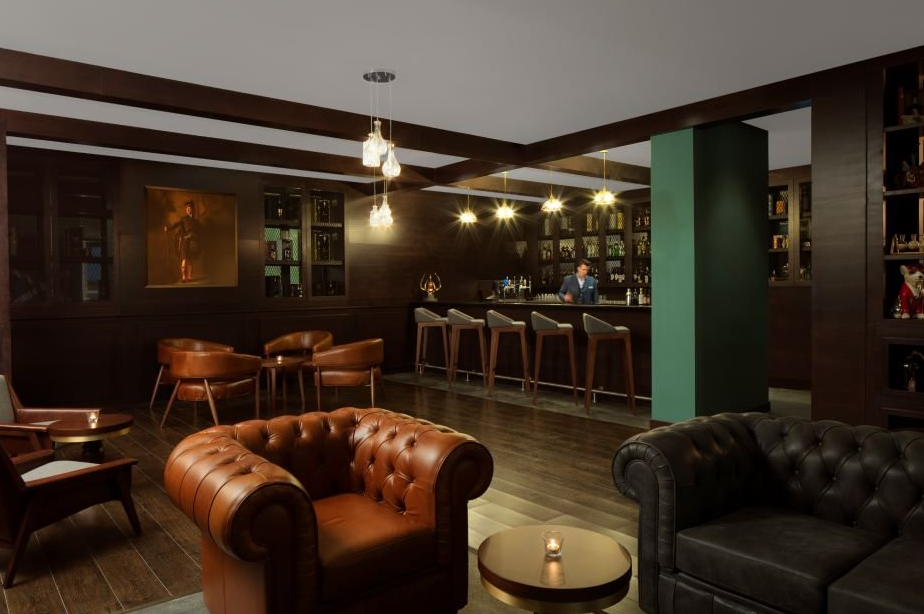 The offered range of whisky is quite impressive and served in a relaxed ambience of chunky seating with Scottish music in the background. There are also typical Scottish snacks being served together with the best Scottish beer. You can enjoy the finest cigars while dreaming of Scottish Highlands whilst sitting in Downtown Dubai.
The hotel also has a spacious swimming pool with an excellent view on Dubai Canal and offers delicious snacks and drinks all-day. Of course, you can also enjoy massages and beauty services in the beauty parlor.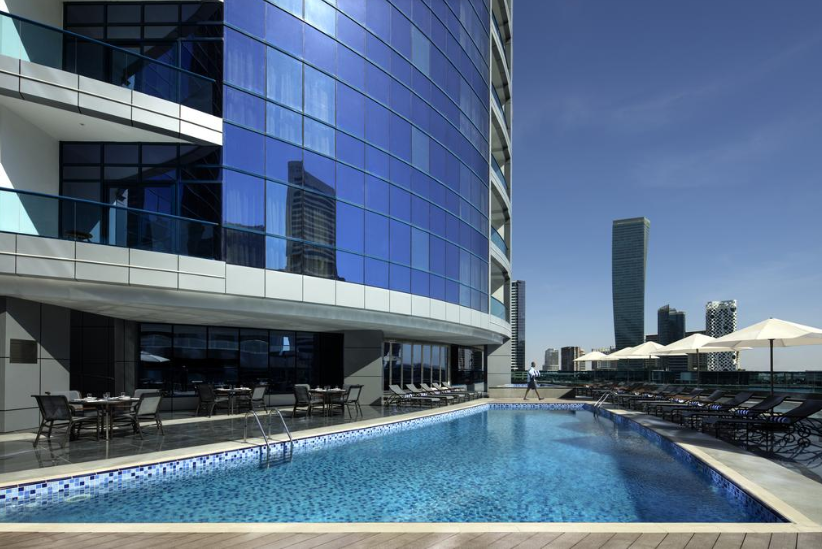 We recommend this hotel to all travelers, no matter if you are in Dubai for leisure or business purposes.