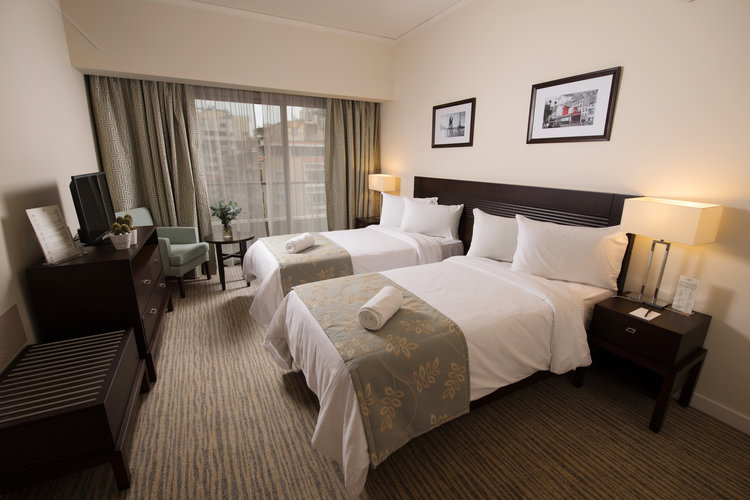 The Parisian Plaza hotel in Beirut is definitely a good choice when visiting Beirut for tourist or business purposes. The hotel offers full service to all types of guests and is located in the heart of Ras Beirut. We had a talk with Mrs Mira Jabbour, marketing manager of the hotel.
Mira, can you tell us something about the history of the building ?
The Parisian Plaza is a newly hotel, it opened 1 year ago. We always strive to exceed guest expectations through exquisite service, delicious cuisine and an amazing experience.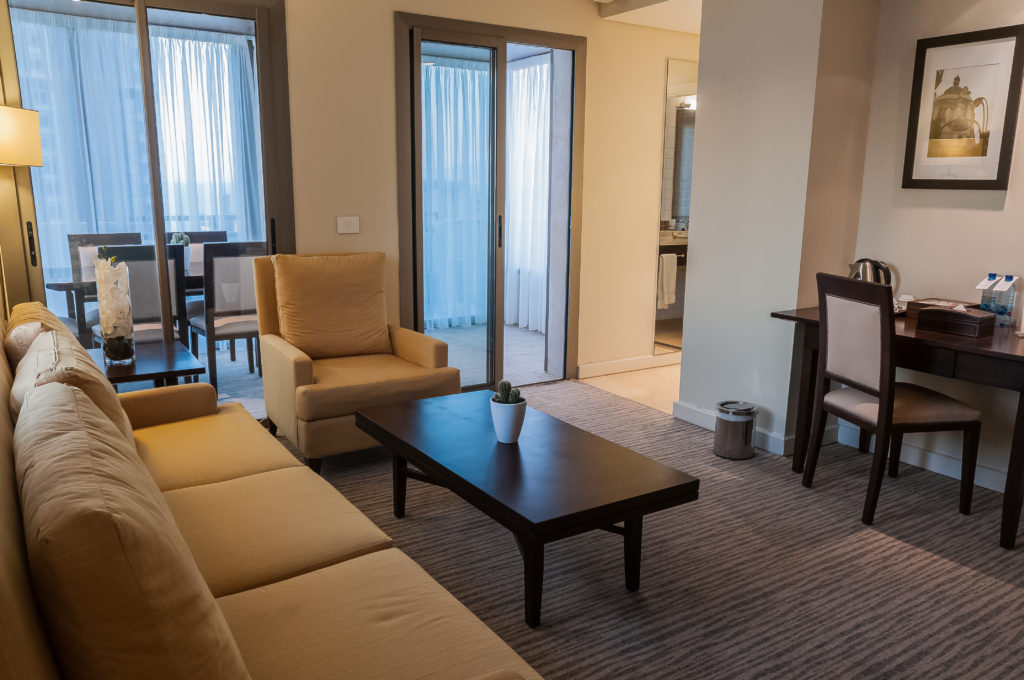 Where is it exactly located in Beirut ?
The hotel is located in the heart of Ras Beirut, near Solidere central business district, with easy access to all major sights and attractions in Beirut.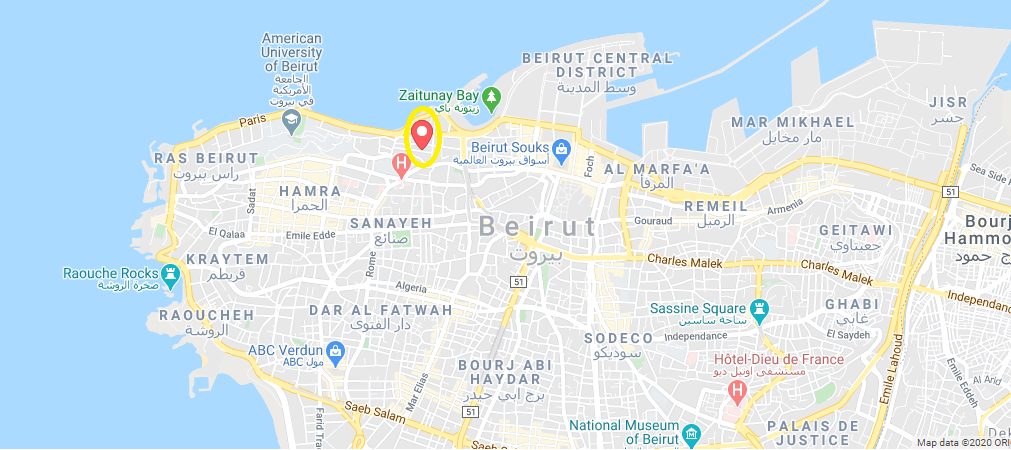 The famous Hamra street is nearby ?
The Parisian Plaza is only 7 minutes away from Hamra street the famous street of pubs, restaurants and shops. The Hotel is close to major site attractions: Zaitouna Bay, Beirut Souks, Beirut's central Martyrs' Square, American University of Beirut (AUB) and many others.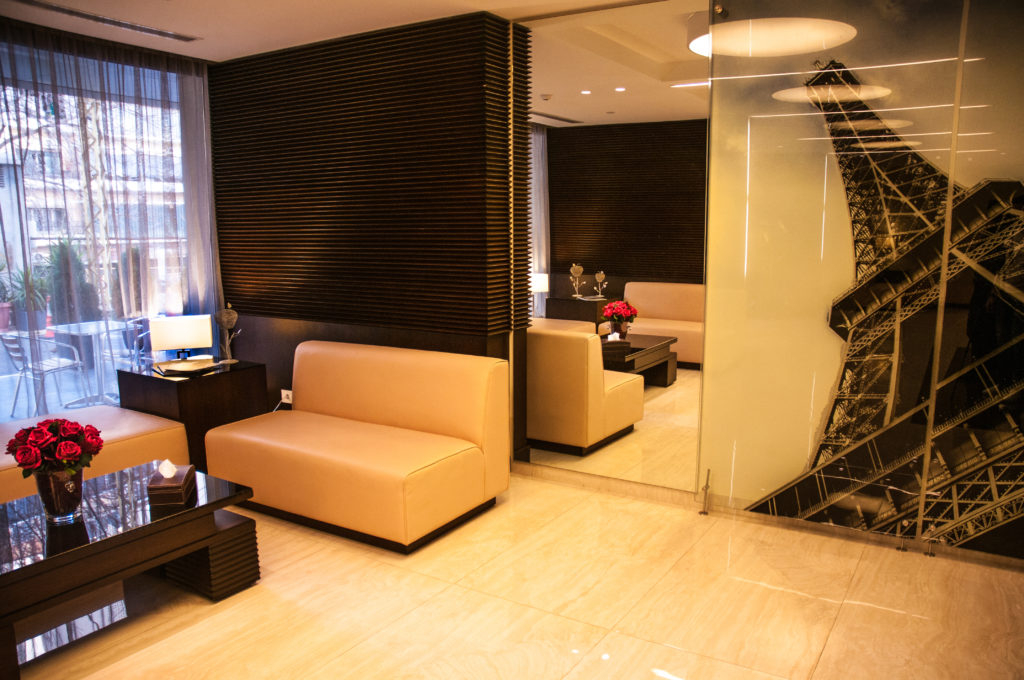 Is there any beach nearby ?
Pigeon Rock, Rawcheh and beach is away 7 minutes away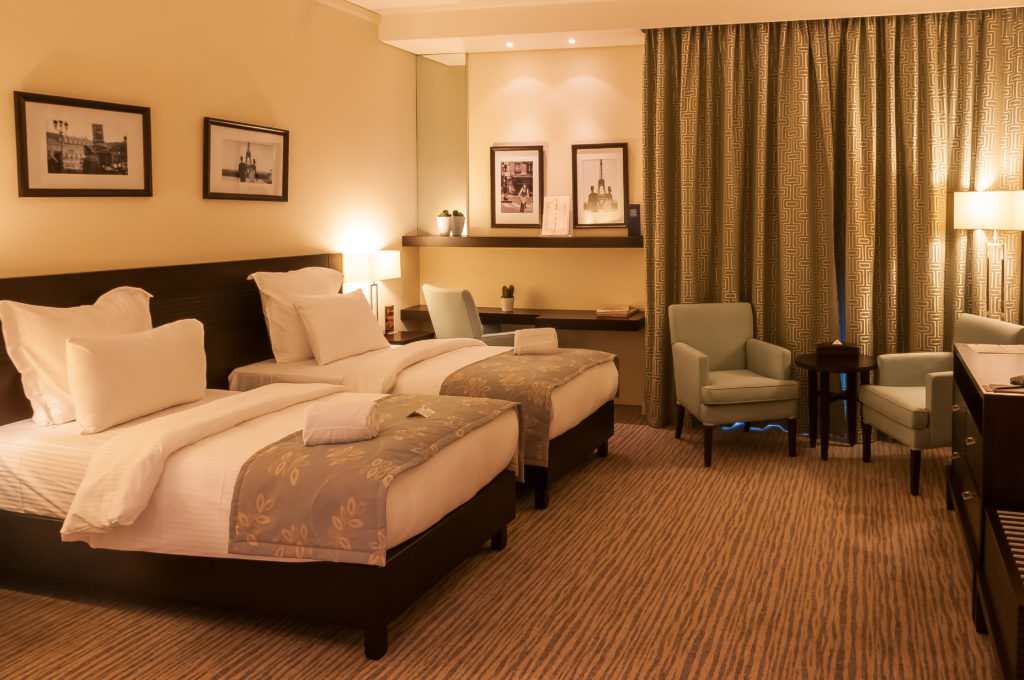 Which room types are available ?
We have various room types available. We have the Deluxe rooms with or without kitchenette, junior suites, deluxe suites.. All of our rooms have free wi-fi, air conditioning and a balcony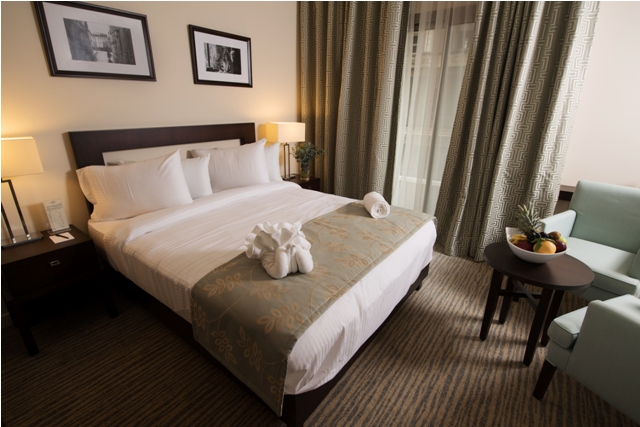 The hotel includes a restaurant ?
The Parisian Café offers an extensive menu of local and international cuisine for breakfast, lunch and dinner. A selection of fresh cocktails and pastries are also available.

Do you offer pick up or drop off services to the airport?
Yes. 25 USD per way per car. We are only 10 minutes away from the airport, but of course it depends a bit on the density of the traffic during daytime.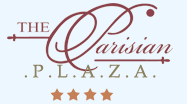 Which places are you recommending to your guests in downtown Beirut ?
Zaitouna Bay, Beirut Souks, Beirut's central Martyrs' Square… There are so many nice places in our capital !

Is it possible to reach Byblos by car? Is it far away from the hotel?
No, it's not far away, only 45 minutes away by car.
Safety issues are many times a concern for potential guests, what is your advise to them ?
The hotel is located in a safe area, we are one of the top hotels used by the UN and embassies colleagues, we have 24 hr front desk and security. We have emergency and evacuation plans and we are away only 10 minutes away in from the airport.
Thanks Mira !
Contact :
Tel : +961-1361999
info@theparisianplaza.com
www.theparisianplaza.com
Rustom Basha Street, Ain el Mreisseh, Beirut, Lebanon