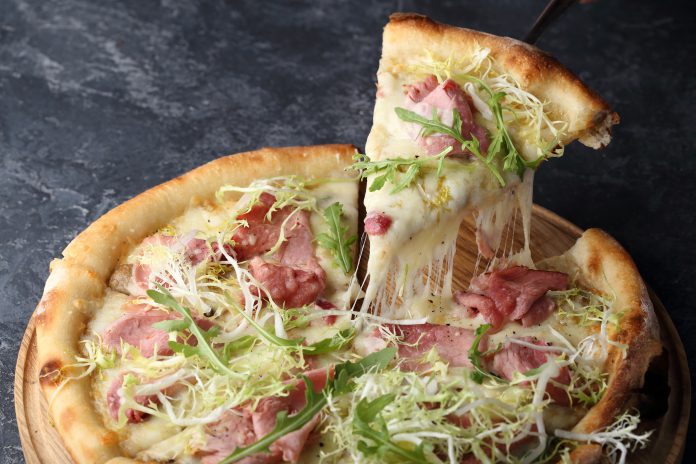 Osteria Mario is a restaurant chain which offers the guests to try the hits of Italian cuisine for affordable price.
In the menu you can find your favorite Italian dishes: true roman pizza on thin dough, aromatic minestrone soup with baked orzo, fresh pasta and risotto with parmesan cheese, strong ristretto which will revive you after nutritious lunch, and of course light tiramisu.
Pizza and pasta are made from flour which is delivered to Moscow from Italy.
Pleasant atmosphere, unobtrusive music and real Italian food will fly you to the heart of Italy without actually leaving Moscow.
Comfortable location of the restaurants is a good reason to come by anytime for good food, tasty wine or fine coffee.
Some examples from the menu :
Baked vegetables with ozro 230
Caciucco, a tomato soup with seafood 520
Caprese with cherry tomatoes 420
Pizza Margarita 280
Pizza with mushrooms and truffle oil 390
Risotto with mushrooms 390
Tagliolini Carbonara 380
Tiramisu 330
Contact :
Osteria Mario
Manezhnaya sq., 1/2 shopping mall "Okhotny Ryad", lower level
Tel +7 (495) 225-74-88
Osteria Mario
2, Trubnaya square
Tel +7 (495) 229-22-19
Osteria Mario
9, Baltiyskaya st. 9
Tel +7 (499) 229-36-87
Osteria Mario, MEGA Khimki mall, 2nd floor
Tel +7 (495) 995-12-14