A small and charming campsite with wonderful located beside Olden Bay and walking distance to the center of Olden.
We offer simple and affordable cabins for accommodation and space for tents, campers and caravans.
Campsite is entirely left with the bay, so it's just to try their luck. There is also a floating dock which is nice to fish or swim from. And here are the possibilities for to rent a rowboat for a trip on the fjord.
The campground is surrounded by high majestetsike mountains and beautiful scenery.
The site is centrally located in relation to recreation such as glacier, Bødalsbreebbreen and  the Skåla tower.
Campsite is also just outside the mouth of one of the many popular salmon rivers in the county.
There is also good fishing possinilites in the bay, Olden lake and Loen lake.
Here are four cabins at 18 square with two rooms, living room with kitchen and bedroom with room for four, the eventual five people. These are equipped with kitchen utensils, blankets and pillows.
There are eight single-room cabin with room for four people, three of them are with the family bed with duvet and pillows. Here are the possibilities to cook.
There is also a small cabin with three beds.
All cabins are equipped with a refrigerator and stove.
We have a shared holiday house with TV and pans, cooking facilities and utensils that one can use.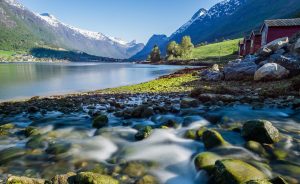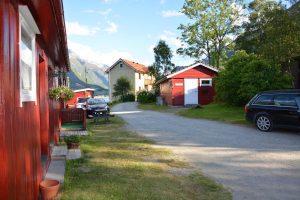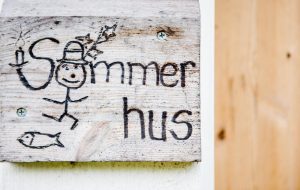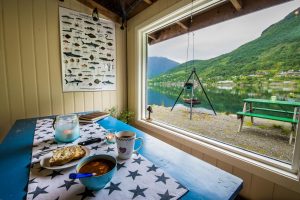 The sanitary facilities with toilet, shower, washing machine and dryer was built in the 90 century.
In Olden there is two grocery stores, a gas station and clothing stores as Skogstad, Riccovero and Moods of Norway. Here you will also find Yris cafe with various outlets.
Mølla guesthouse lies just across the bay next to the cruise ship pier.
Here are food service available, and pub in the evenings with entertainment, dancing and often dance at weekends.