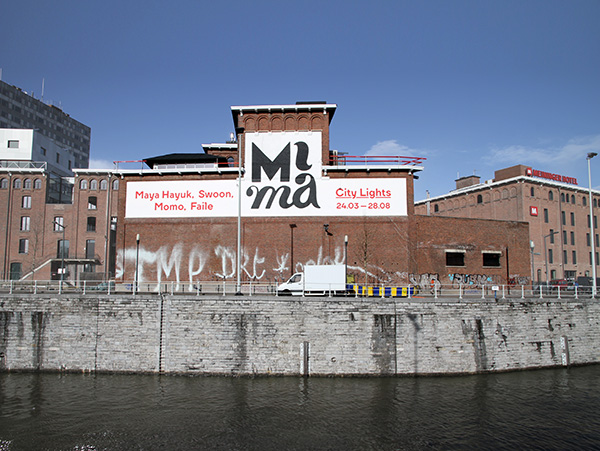 In 2016 opened the MIMA (Millennium Iconoclast Museum of Art) contemporary art museum in the center of Brussels, on the territory of Molenbeek called "Hell Hole" by Trump. The institution is distinguished by its independent business model based on crowfunding and ticketing, as well as its exhibitions that highlight a young generation that transgresses the artistic genres and goals a new audience to the museum.
The MIMA explores a history of culture 2.0. and its most significant art.
The revolution in communications, as described by social theorist Jeremy Rifkin, quickly brought about paradigm shifts in society at the turn of the millennium. In short, technology is changing the language of an increasingly transversal, emphatic and collaborative culture for the better. In a globalised world, the multiplicity of points of view have reduced common references, which change constantly with increasing access to and hunger for information.
So, one of the challenges for the contemporary art museum is how to reach out to an uninformed public. MIMA's answer is the gamification of knowledge. The museum was developed in this vein, producing exhibitions based on the principle of video games: a low-level entrance and a high-level exit. In other words, the works and installations in situ have a language that appears – at first sight –direct and easily understandable for a large audience. The visitor then grasps the complexity of ideas while in the 'game'. That is the initial idea, and we adapt it to the museum visit, together with the artists.
MIMA schedules two main exhibitions per year, with a predefined theme related to social issues such as collaborative work, building an identity, humour and freedom, ecology, civil disobedience, etc.
Michel and Florence de Launoit, Alice van den Abeele and Raphaël Cruyt are the brains behind this project that is unique in Europe. Their contribution to the birth of the MIMA is completely in tune with their commitment to a culture that breaks down barriers and reaches out to a broad audience, reflecting the world of today and paving the way for the world of tomorrow.
More information : www.mimamuseum.eu