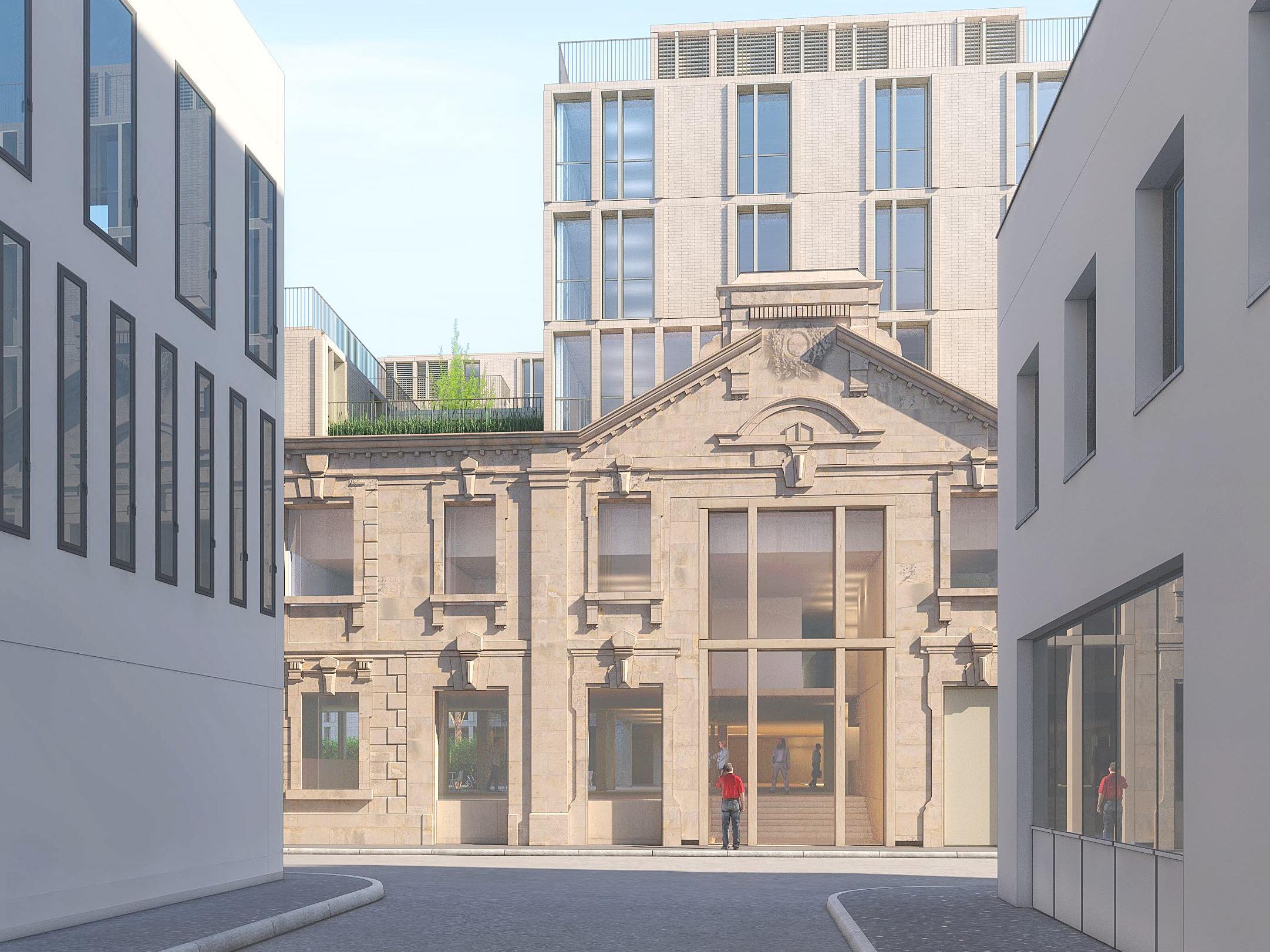 MEININGER Hotels have signed an agreement for a hotel in Bordeaux, with the local investor Christian SAGASPE. The property, designed by the French architect Patrick AROTCHAREN, which will be newly constructed, will be located on Rue du Commerce in close vicinity to the main train station Bordeaux-St-Jean. The MEININGER Hotel is going to offer 162 rooms and 493 beds and is expected to open in the first quarter of 2020.
Due to its excellent location, the MEININGER Hotel is the perfect base to explore the city. The city center and the old town of Bordeaux can be reached within 15 minutes by walking. To the main train station Bordeaux St-Jean it's a 7 minutes' walk from the site. Trains from major French cities like Paris, Marseille and Lyon stop here. It only takes two hours to get to Paris by TGV.
Thanks to its convenient transport connection, the hotel can be easily accessed by car and public transport.
The area in which the hotel is going to be build, will be developed in the course of one of the largest development projects in France "Bordeaux-Euratlantique" by 2020. The development zone, in which the MEININGER project is located, will include cultural, sport and school facilities as well as offices, shops and housing units.
The hotel building will be newly constructed, however parts of the facade of the former building, which was used as a commercial building, will be kept. The MEININGER Hotel, with a gross floor area of 5,530 sqm will offer 162 modern rooms on six floors with 493 beds in total; well-equipped with TV, free wifi and en-suite bathrooms. The room types will range from standard double rooms, to private rooms with multiple beds through to a bed in a dormitory. All public spaces including the reception, lobby, lounge, breakfast room and bar as well as guest kitchen and games room, which are all typical features of a MEININGER hotel, will be located on the ground floor.
Hannes Spanring, CEO of MEININGER Hotels, says: "We are moving our expansion strategy in the right direction, in particular in signing a new deal in Bordeaux. Bordeaux is one of the major cities in France and was voted as "European Best Destination" in 2015. This historical city is not only famous for red wine but also as a vibrant, dynamic city. The city center of Bordeaux was rated as UNESCO World Heritage in 2007."
MEININGER was advised by the law firm LPA and Christian SAGASPE by lawyers from Cabinet Simon. The lease agreement was registered by the notary Anne Bechu.