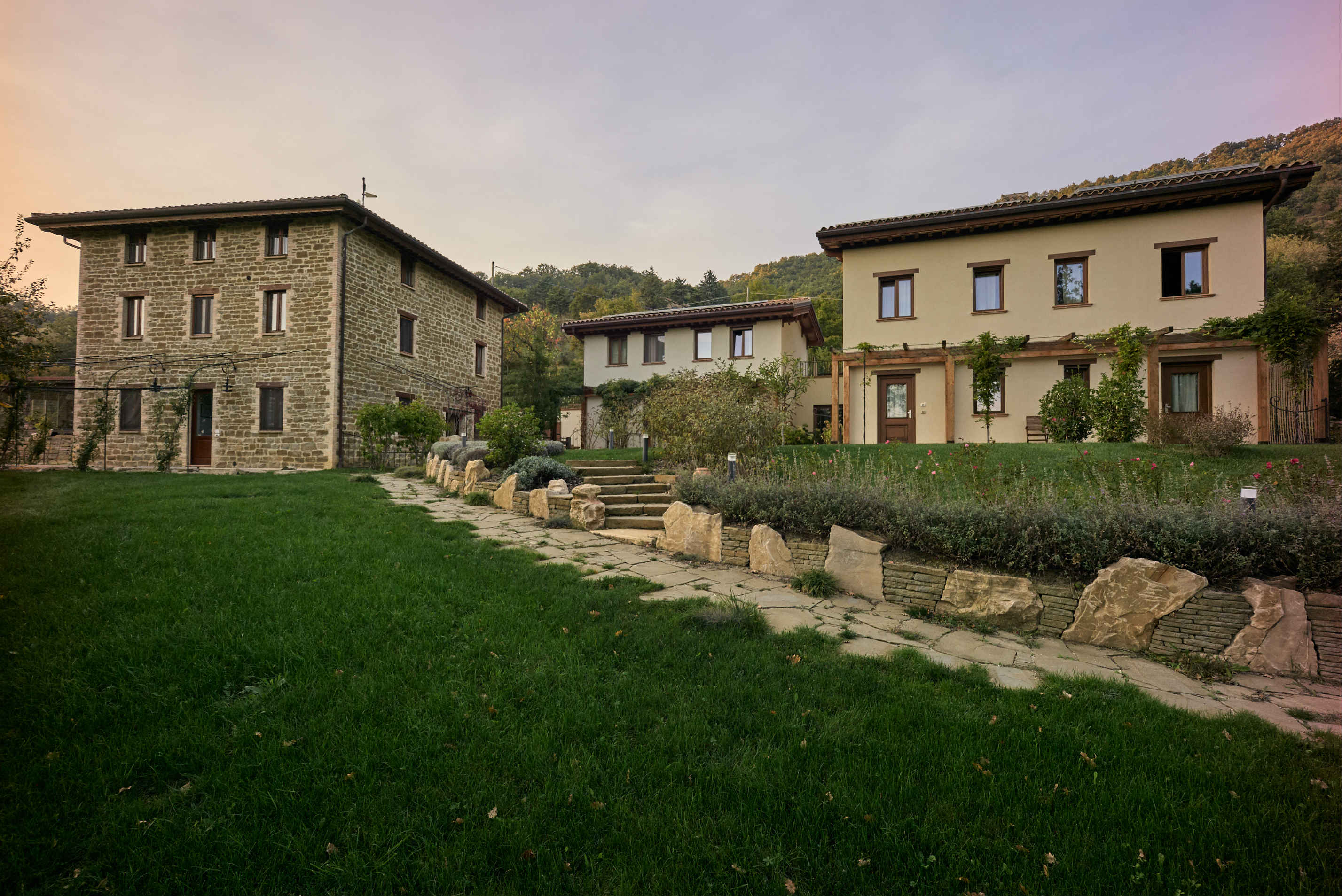 Incantico is a secluded and private luxury retreat in the heart of Italy.  A magical destination with a unique park…an  ideal place for a getaway. This boutique-hotel is placed near (12 km) the city of Assisi on the hills of Subasio. Placed in Italy's landlocked heart – a bucolic blanket of hills, peaks and plains provides infinite possibilities for long walks and their  very own waterfall provides fresh breeze even in the hottest of the days. This is a place for long promenade, observing nature's delights and revitalization.  The territory is filled with art-objects, viewing sites and special spots for talks, thoughts and meditation. Important to mention is that there is  a hot thub, a water pool and even a waterfall inside of the domain. This is quite unique, a real waterfall ! We had a long chat with Andreas  and Anton,responsible for the daily management.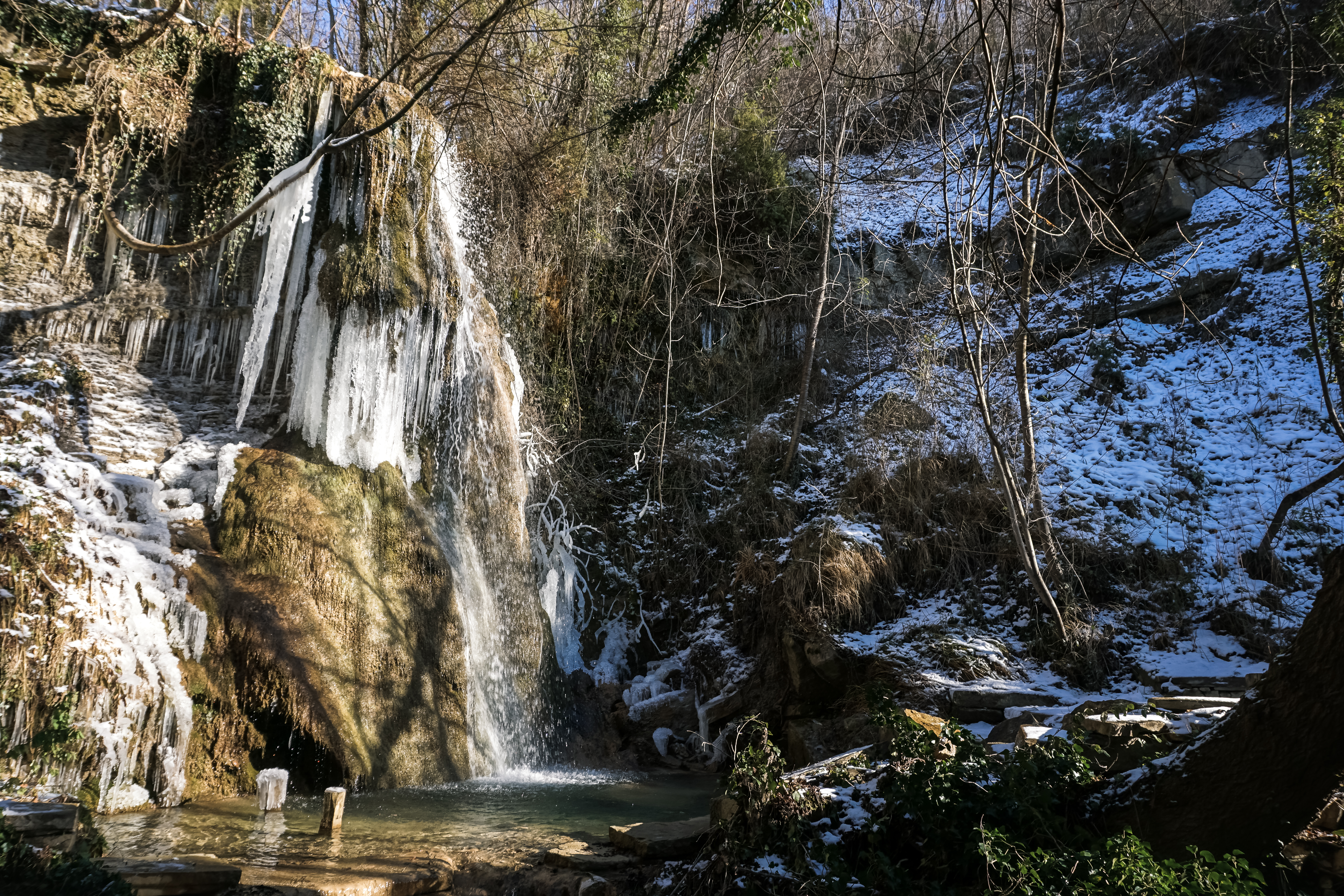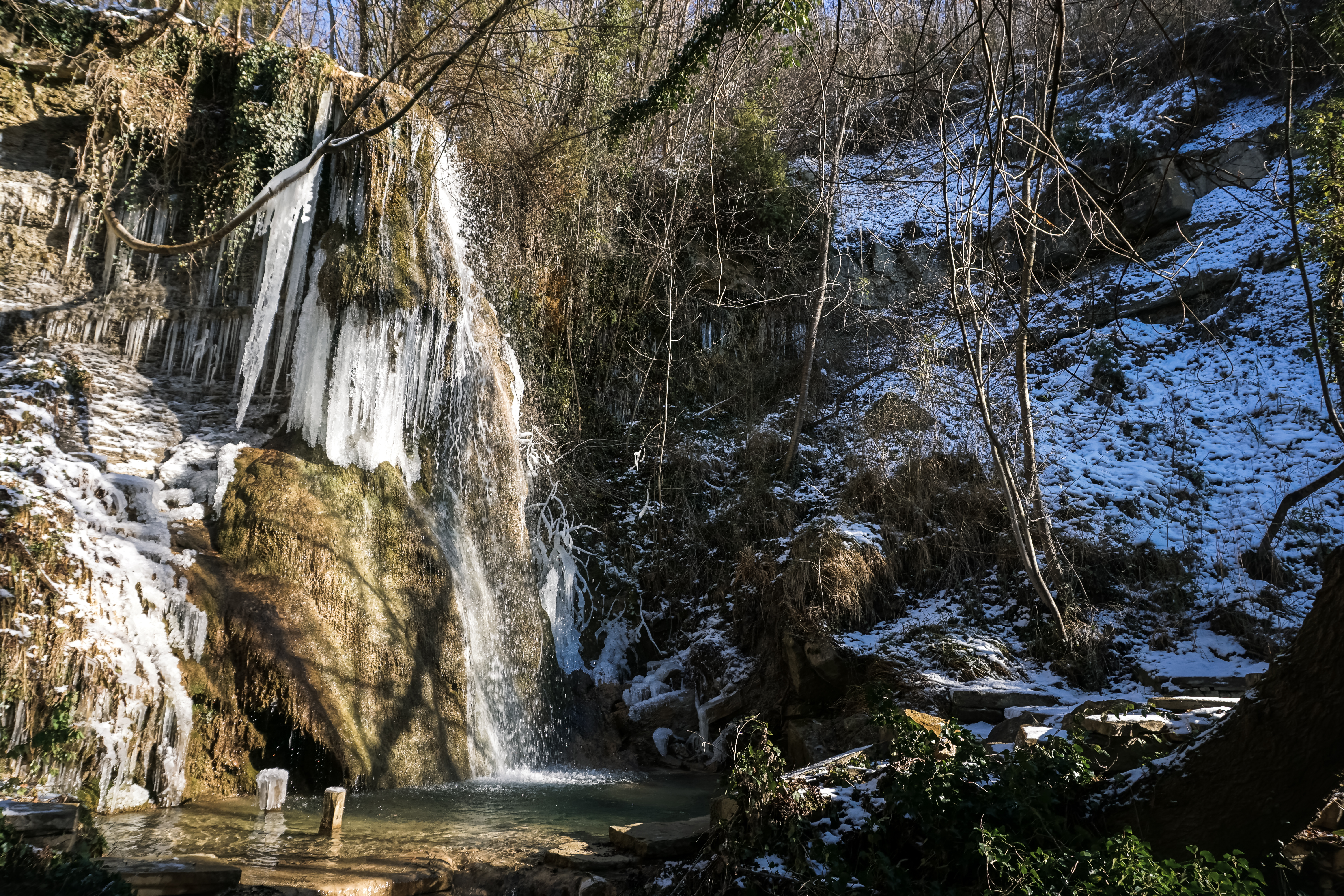 Can You tell us something about the start of  this luxury retreat ? When did you start ? Did You had any previous experiences in hospitality business ?
We are accommodating guests since 3 year's now. As You can imagine this 15ha of nature's beauty and man-made art-object took a longer time to be ready than a small accomodation or B&B project. The idea was to create a place of power, a creativity catalyst for travellers… We had from the early days, when we started creating and building the whole accommodation, a team of highly skilled professionals with a lot of experience in the hospitality business.
Where are your guests coming from ? 
We have a lot of guests coming from Russia and the USA. Of course we also  welcome many other nationalities  in our retreat. We have a lot of groups coming to enjoy the facilities, the beauty of nature and many companies come here to brainstorm with their management. Our staff is speaking Italian, English and Russian and provide all necessary services requested by guests which are used to high standards.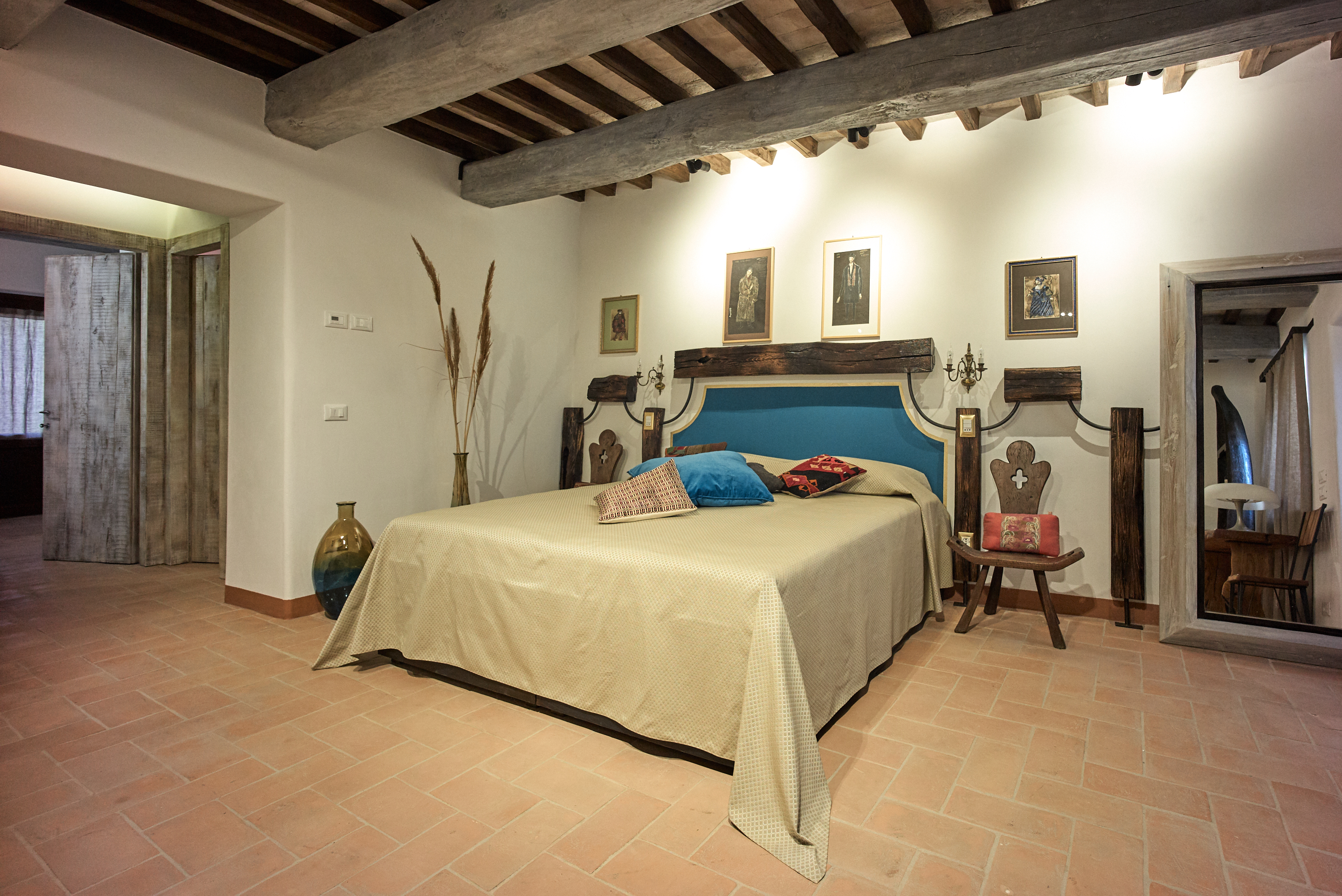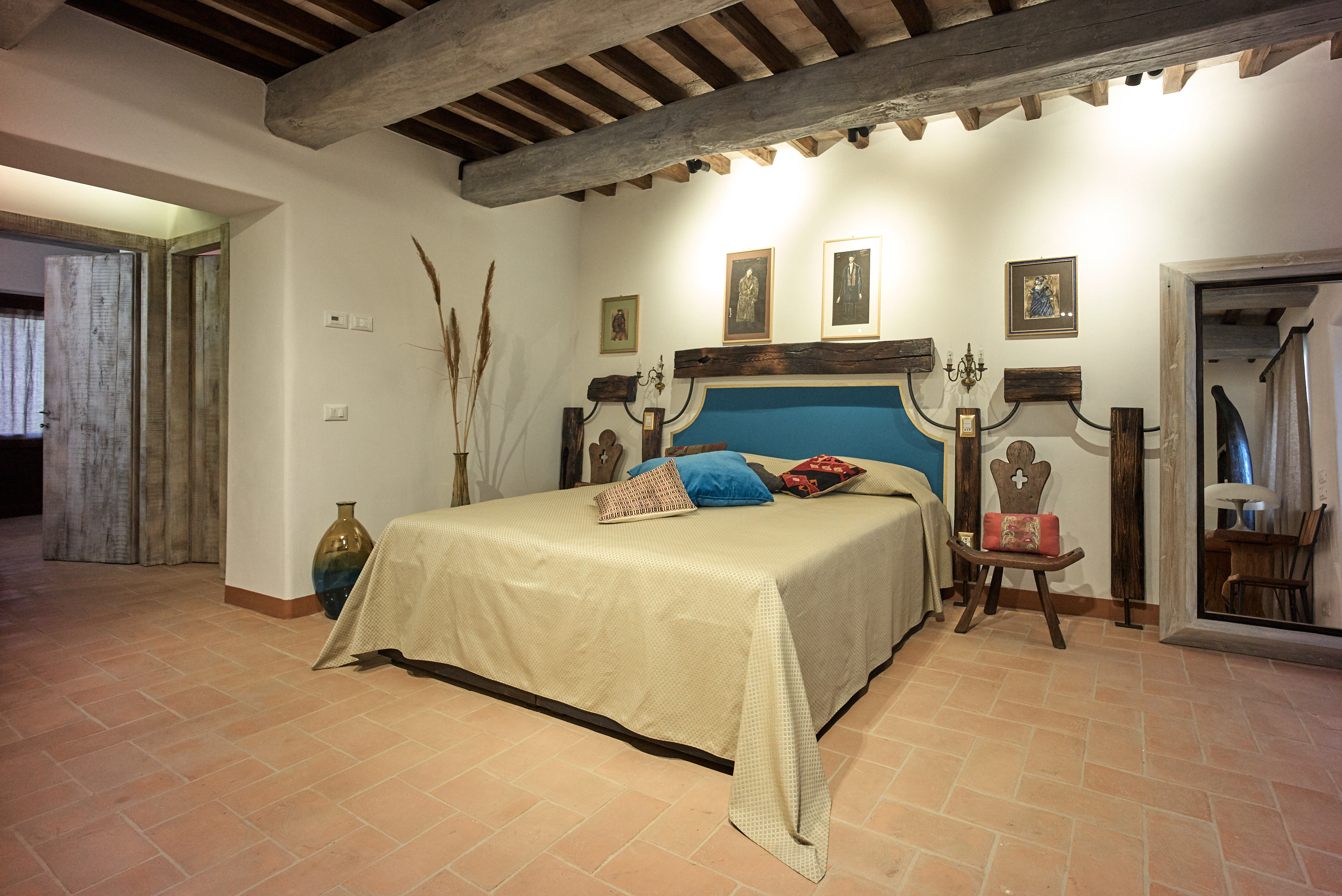 What type of guests do you attract ? 
Quality seekers….People seeking a place to get away from daily stress. They want to find the perfect balance between nature & life…Many of our guests have a lot of responsibility in their job and here they find some peace. They find the time to have fine moments with their family or they take the time to think about new or better strategies for their business.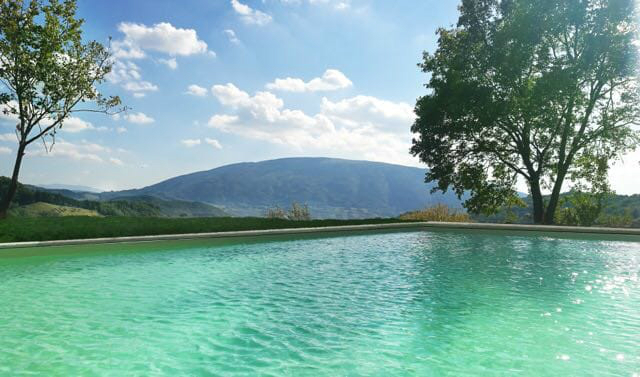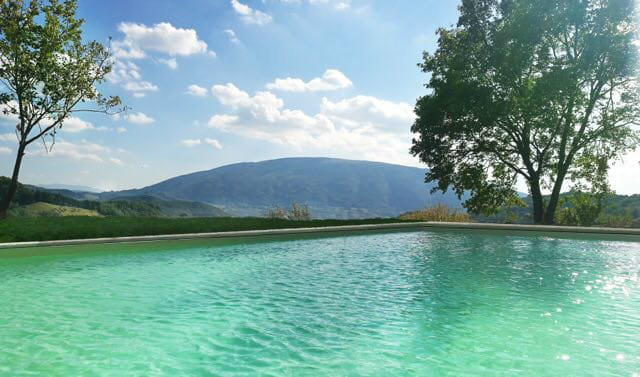 Is it possible to come by public transport ?
We offer the groups or families which are coming here the possibility to be picked up at the airport or train station by a taxi or luxurious minibus. Some guests also rent a car and drive to Incantico.
How many apartments do you offer ?
We provide 15  luxury apartments (in wooden chalet or historic stone houses) with all the comfort of a hotel suite. Every appartment/small villa has it's own garden. The interior of our suites combines top of mind means of modern comfort (hi-end kitchen, bathroom, climate control equipment) with unique designs full of antiques and local artist's work.  Additionally, every room is decorated with art works of theatre painters of XX century (mostly, Russian theatre).
Our main idea is to combine modern day comfort with a soulful experience.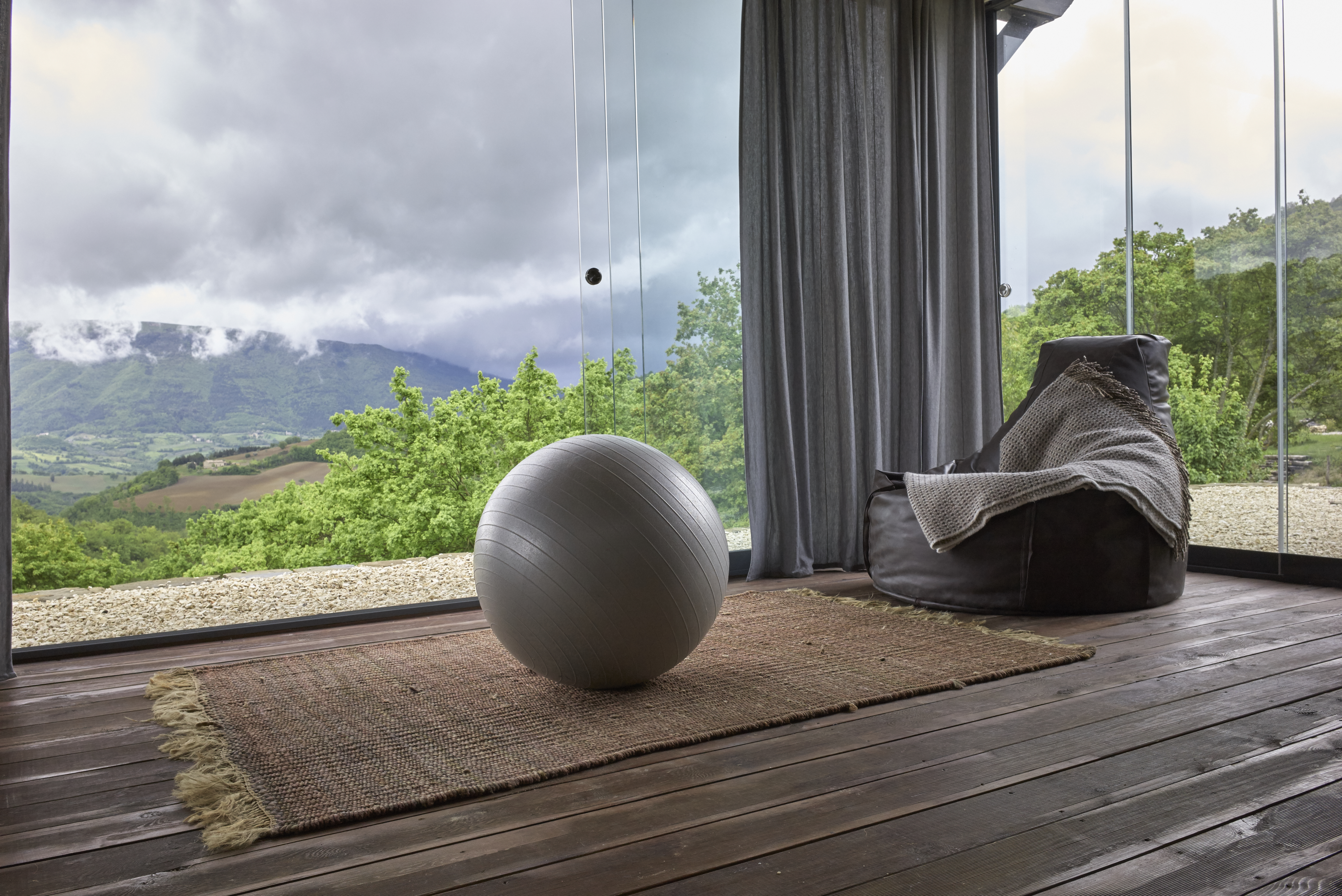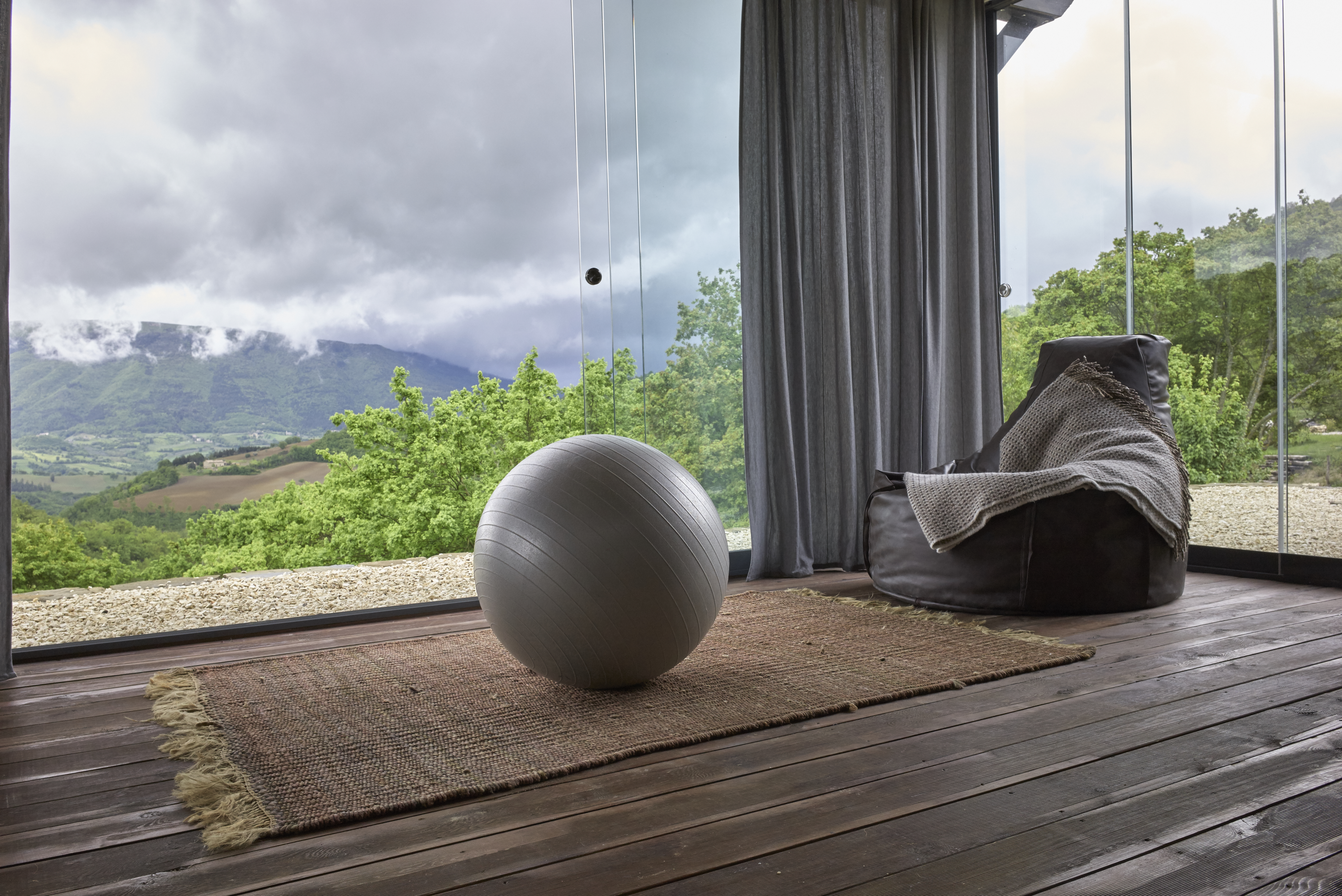 Incantico is open the whole year ? 
Yes we welcome guests the whole year. You must consider that we have a lot of groups coming here. In summertime we have more people spending their holidays here but in other periods of the year we have a lot of companies for seminars, teambuilding, yoga classes etc. We have many groups coming to our place for various reasons but the combination of nature in a peaceful surrounding is ideal for whatever purpose.
Country seat Incantico was created as a "think space" – a catalyst of effectiveness for groups – so we have all the usual infrastructure (equiped hall for presentations for example), as well as unusual "thinking catalysts" (spots specially designed to enhance creativity and give new perspective – like, perogals and amphitheatre (for strategic sessions) etc)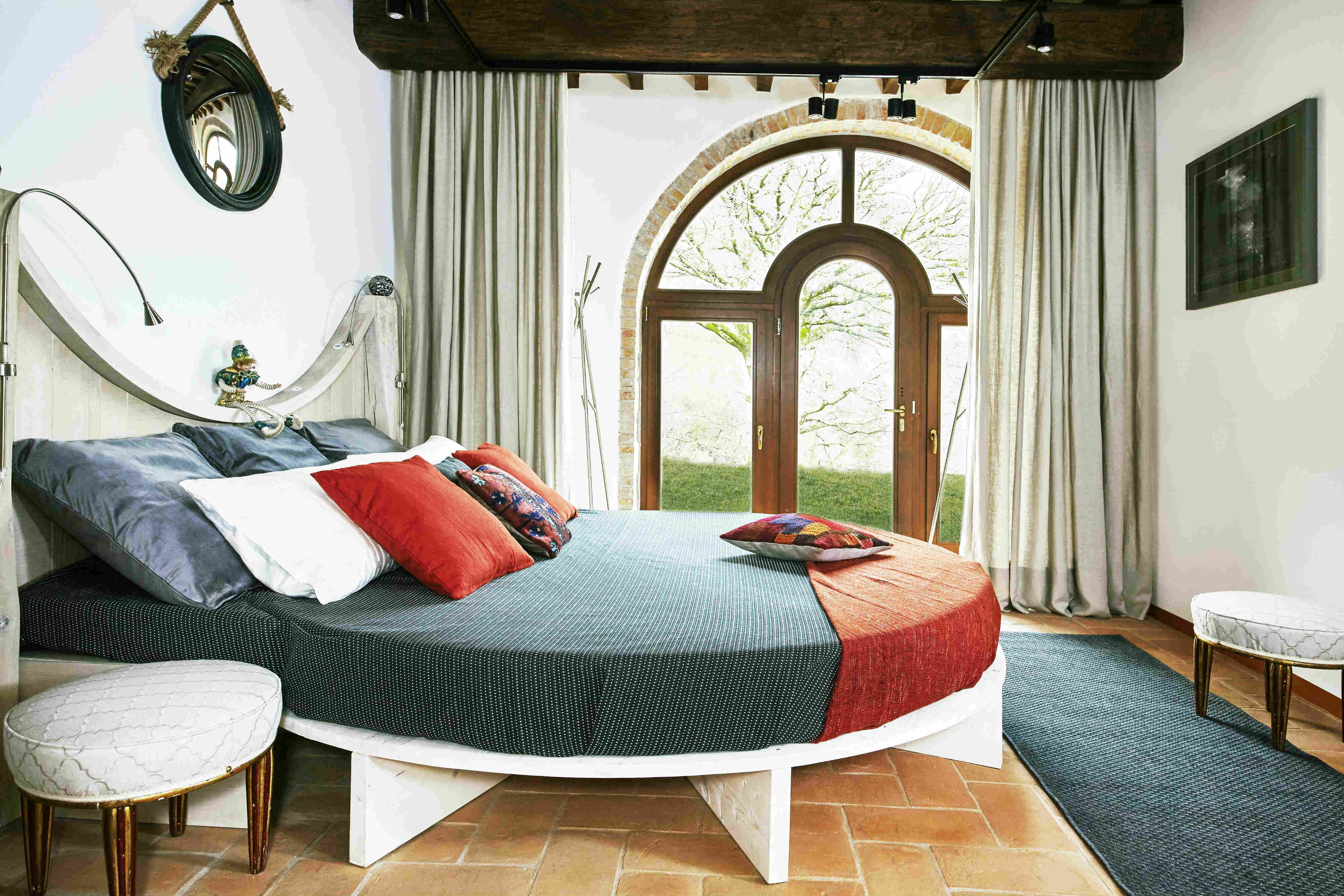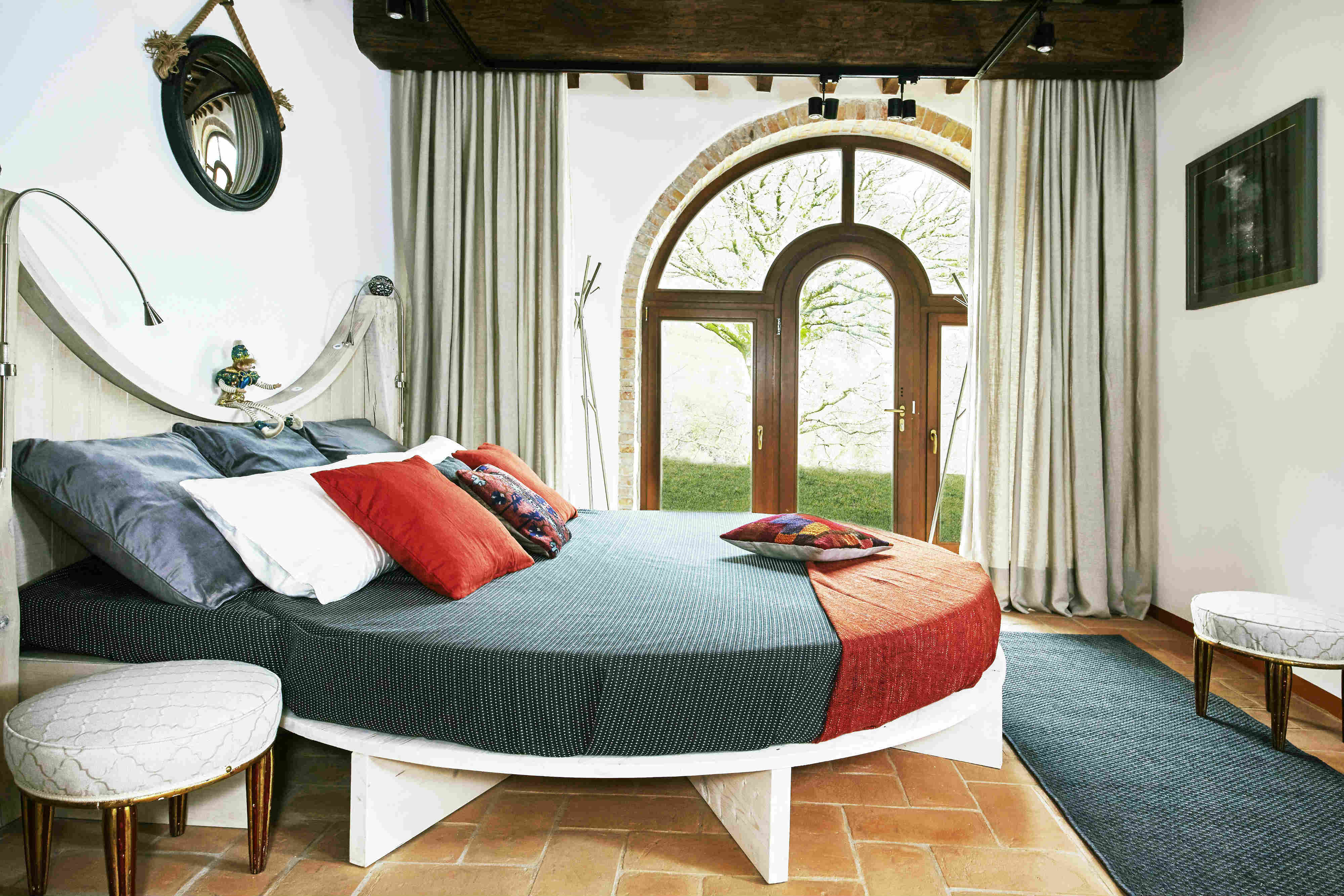 Do you offer any arrangements to your guests ?
Sure, if they want to go horseriding, have a sauna, walking, having a guided visit to the numerous historical places. Whatever they want we can arrange it for them. Incantico is offering an all inclusive service, this means that we are ready to help them whenever they need something, here or when visiting places outside of our domain.
If they don't want to go the supermarket if they need anything or they need something from pharmacy, drugstore. Whatever, whenever we find and get it for them.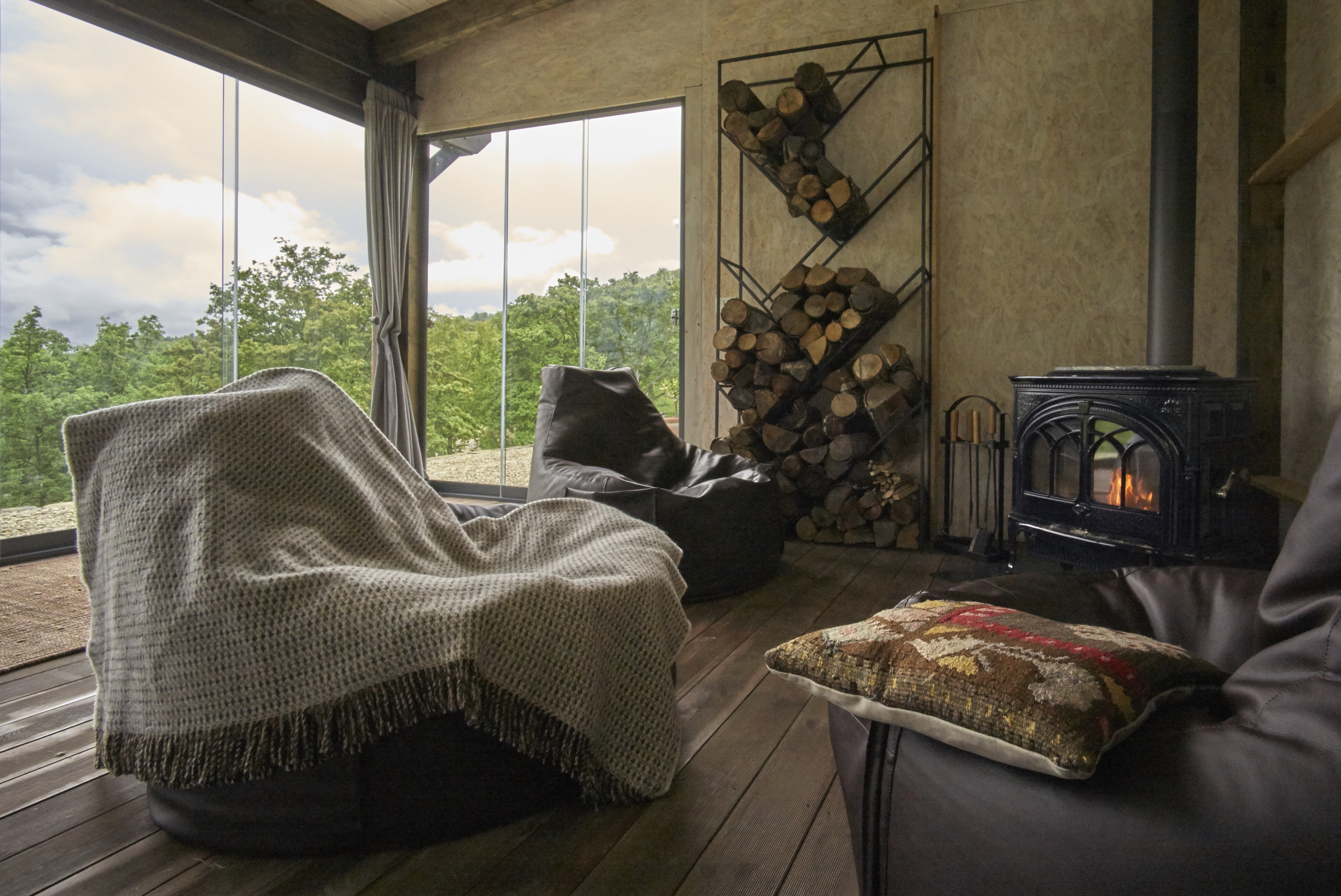 How about breakfast or dinner?
We serve breakfast and when they want to have dinner we can arrange a private cook.  We also have a wonderful barbecue spot in the domain, you can enjoy your sausages, meat and grilled vegetables or potatoes in a splendid natural surrounding. We also have special deals & discounts with local restaurants in the area for the guests of Incantico.


What about pets?
Upon request we accept pets, yes.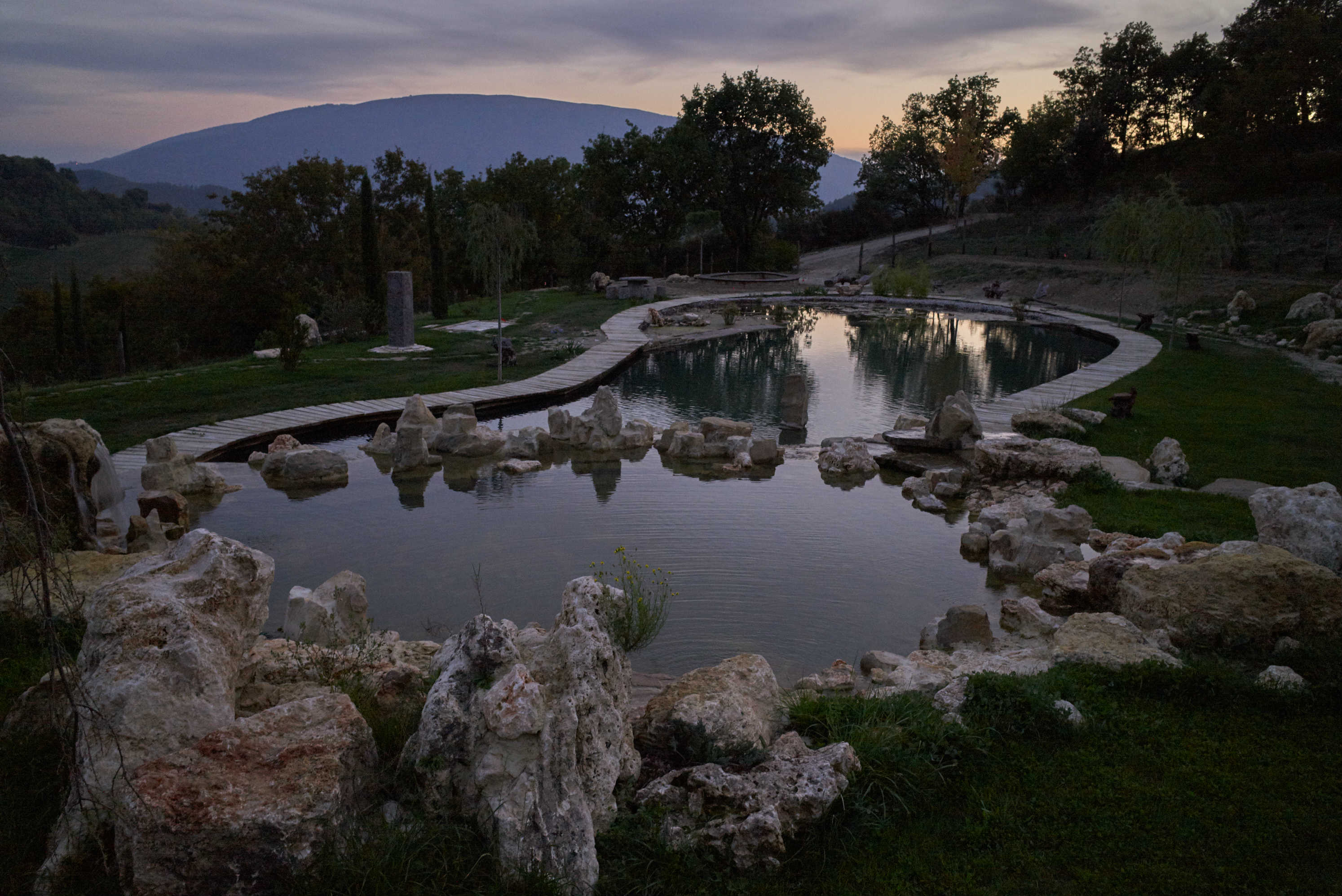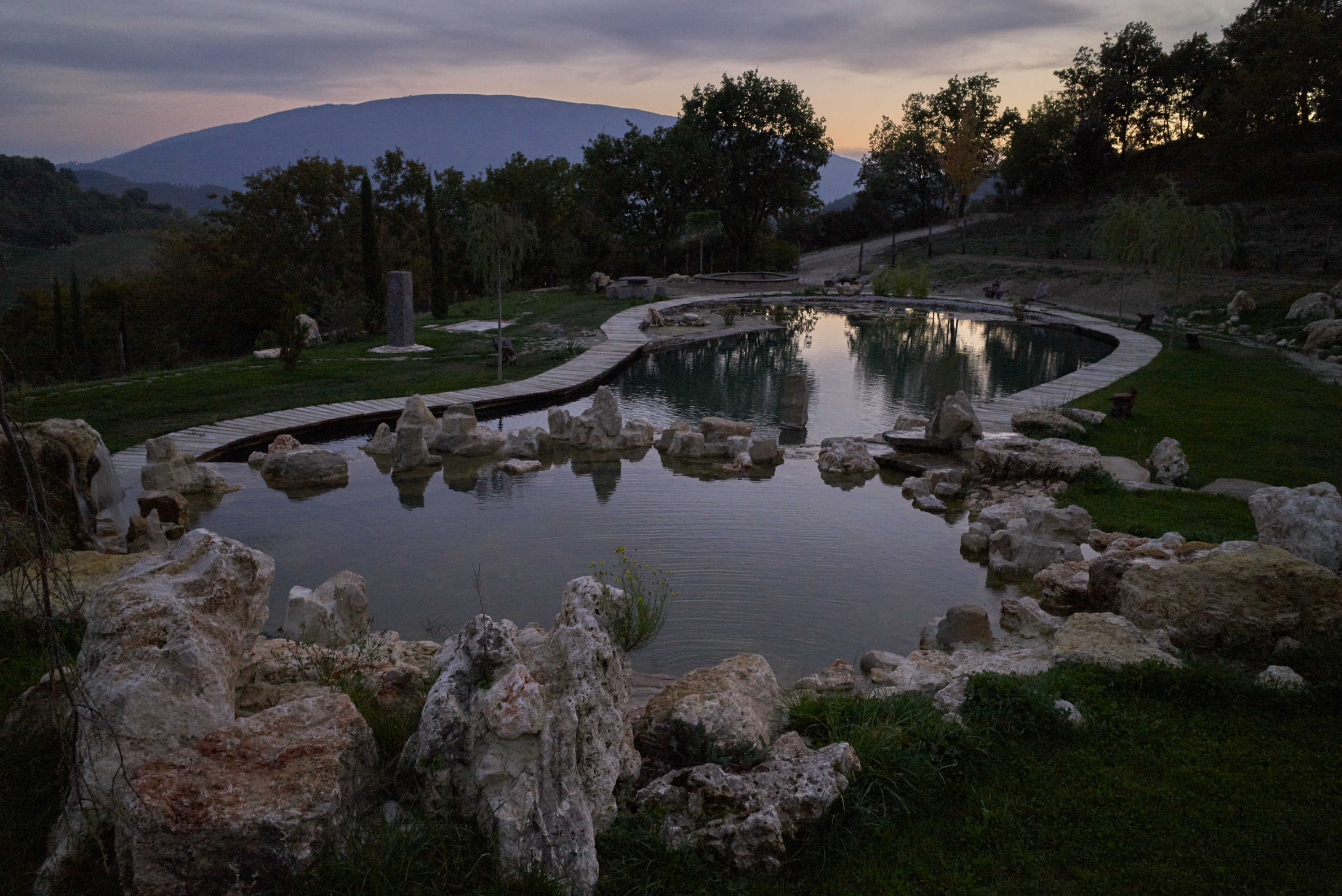 Are You planning new services or activities in the next months or years to come?
Well the owner of Incantico is a famous Russian psychotherapist and since the very start we had groups coming here to have psychology training and in the near future we want to have more and more of these trainings and classes.  Mr Kroll was a trainer, developing exclusive programs for lawyers, actors, entrepreneurs, businessmen, politicians, doctors and psychologists. Another activity which we will be offering soon is art classes, you can imagine this is a perfect spot, wherever you look you are inspired .
Contact  :
Incantico
Frazione Porziano 95
Assisi (PG), 06081
Italia
Tel +39 3 407 370 072
Office +39 075 802 438
info@incantico.com