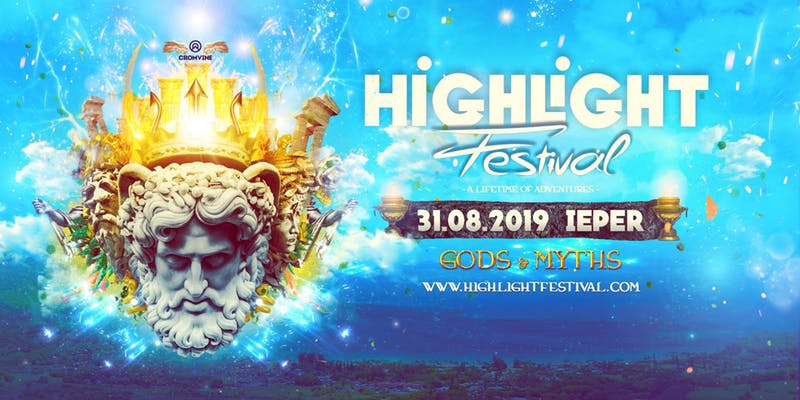 'Gods & Myths" is the theme of Highlight Festival in Ypres (Belgium). The 2nd edition of this dance festival on 31th of August has 3 stages and welcoming international and local Belgian DJ's. We had a talk with Lennert Vintevogel, co-organiser
Lennert, this is the second edition, can you tell us something about the start last year ?
Last year we started Highlight Festival with 2.800 visitors enjoying several music styles. On 3 different stages we had different music styles where every visitor could enjoy the music style he likes the most or wanted to discover. It was the first edition so we were a bit nervous about the final result but all was perfect !
Why did you choose Ypres to host the festival ?
First of all, I was born and raised in Ypres. And we wanted to give a new touch to the music & party scene in the city. Ypres needed some fresh input and I wanted to do something about it. I can't do it on my own but somebody needs to be the first to get things moving… I did and I think we succeeded !
Highlight is a purely a dancefestival?
It's mostly about dance music yes, but there will also be other music styles on stage. Think about Hardstyle, Retro, House and Techno music.
How many stages do you have ?
We have 3 stages. Babafest Stage, Garden of Techno and the Highlight Mainstage which will be twice the size of last year. We are thinking about 4 stages for the edition of 2020.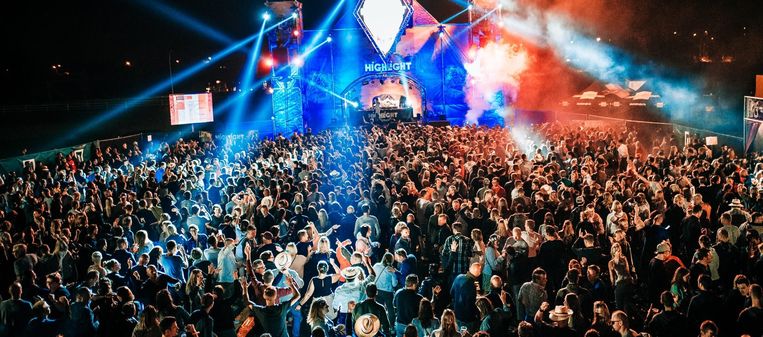 Can You tell us something about the Dj's which are coming ?
More than 40 artists are coming. One artist has quite a special background : Techno DJ VAAL is the daughter of Sting. She will bring a very nice mix on Garden of Techno stage.  Our 2 headliners are Regi and Je Broer… I promise…Ypres will be dancing like never before.
This is also a platform for Belgian DJ's which are seeking international  recognition ?
Now we are too small at this moment but of course if we keep growing year by year we will be able to put Belgian DJ's in the spotlights internationally.
Belgium is such a small country… You have Tomorrowland and so many popular DJ's…how come ?
I guess having The Netherlands as a neighbouring country is one of the key elements. Worldwide young people see The Netherlands as the cradle of the dance scene and Belgians took the chance to develop their own dance scene and created dance festivals.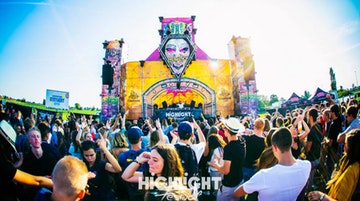 Is Tomorrowland an example for you ?
Sure, the overall concept is ingenious. The organization is perfect, never seen before… I'm visiting Tomorrowland since 5 year's and it's better and better each year, even if you thought they couldn't do better anymore. They reach out to perfection, each year.
What's your biggest dream about Highlight festival ?
The Highlight Festival being bigger and better, year by year and bringing world-famous DJ's on stage !
Website & tickets : click here