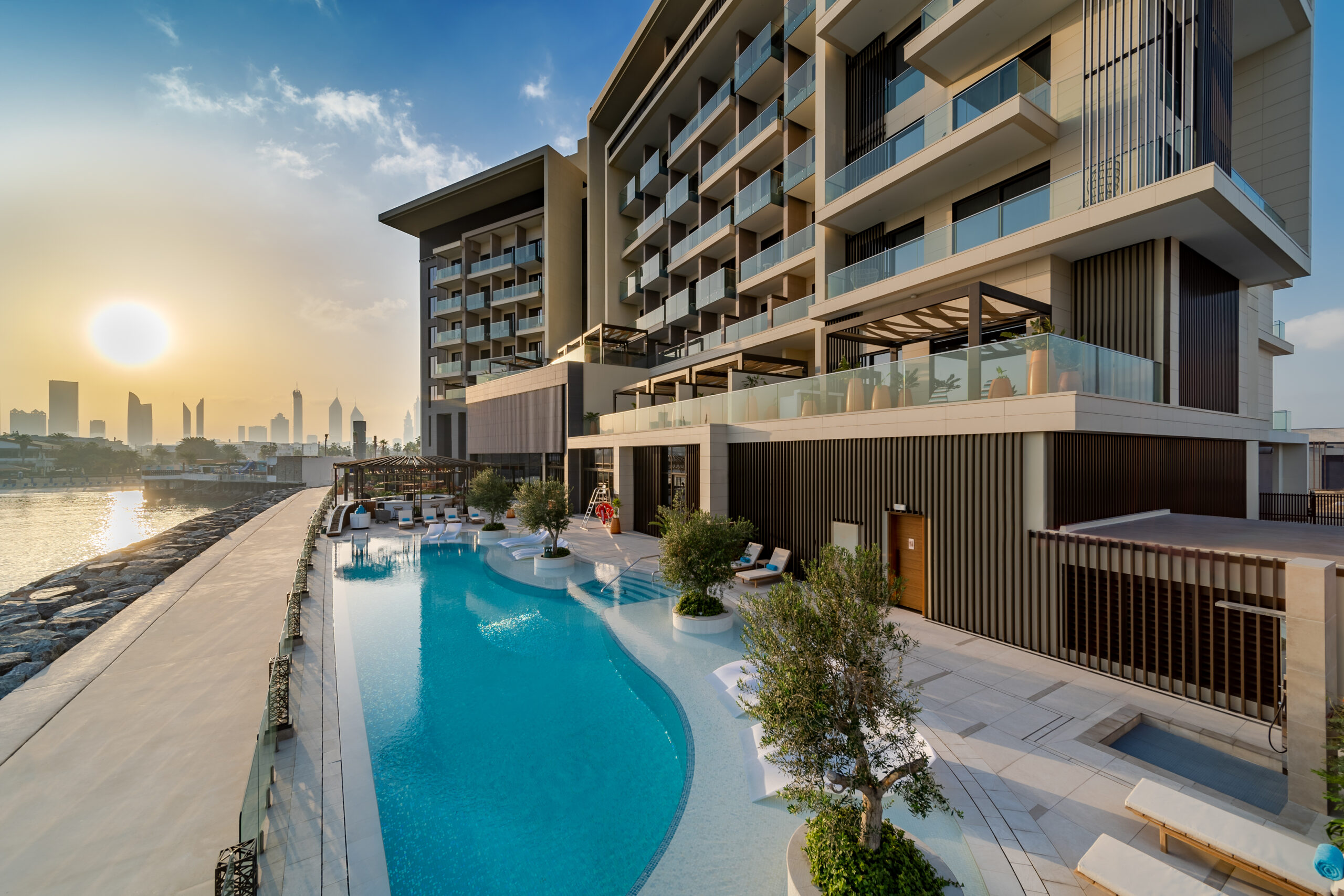 Our team recently had the pleasure of experiencing the exquisite Hyatt Centric Jumeirah Dubai hotel. Nestled along a world-class beachfront, a renowned lifestyle boutique hotel, to offer an exclusive and unforgettable stay experience.Boasting a prime location, eclectic dining options, and a range of enticing amenities, Hyatt Centric Dubai offers a truly unforgettable stay for guests seeking a premium experience.
Prime Location for Explorers
Located on Jumeirah Beach Road, Hyatt Centric Dubai places you right in the heart of the city's vibrant energy. This ideal positioning ensures easy access to Dubai's most iconic attractions, from the The Dubai Mall, as one of the world's largest shopping malls, Burj Khalifa to the glamorous marina.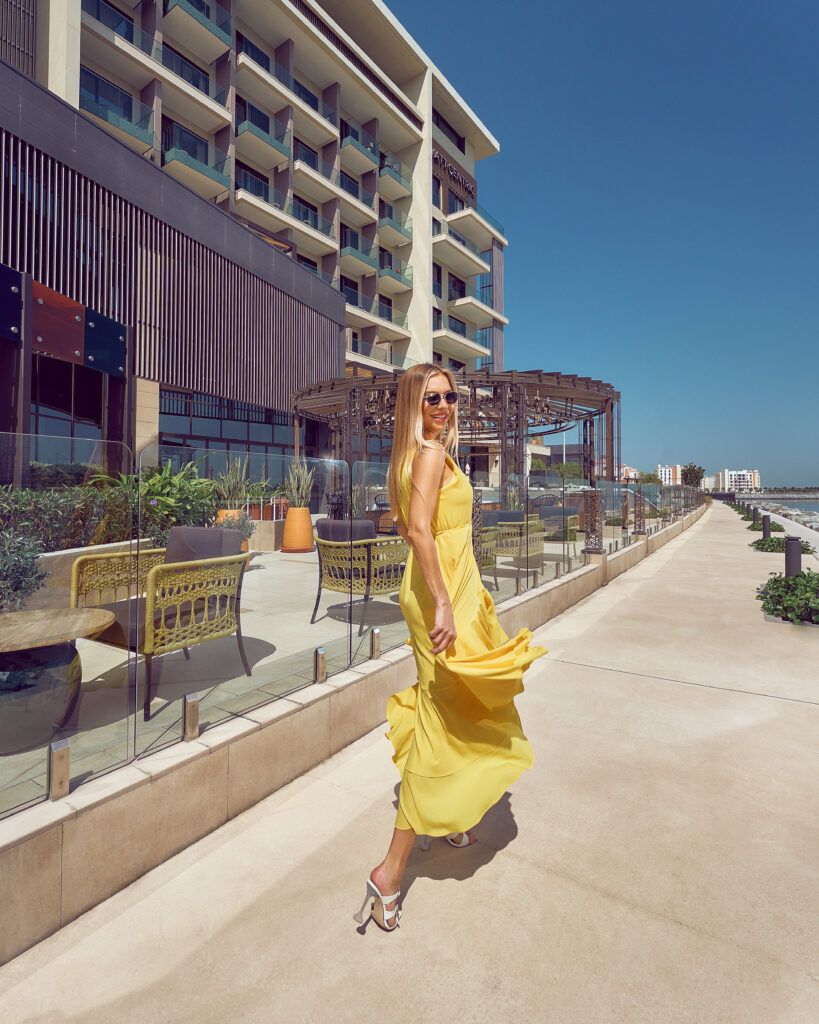 The hotel's proximity to 2.5 kilometers of serene white sand and crystal-clear waters allows you to relax and recharge in a picturesque setting. With Jumeirah Beach Road serving as our gateway, you'll find yourself perfectly positioned to explore everything Dubai has to offer.
Stylish Rooms and Suites
The 173 stylish rooms and suites at Hyatt Centric Dubai offer a sanctuary of modern comfort and décor. From the moment we stepped into our rooms, we were greeted with contemporary furnishings, sleek finishes, and breathtaking views of the Arabian Gulf and Dubai's iconic skyline.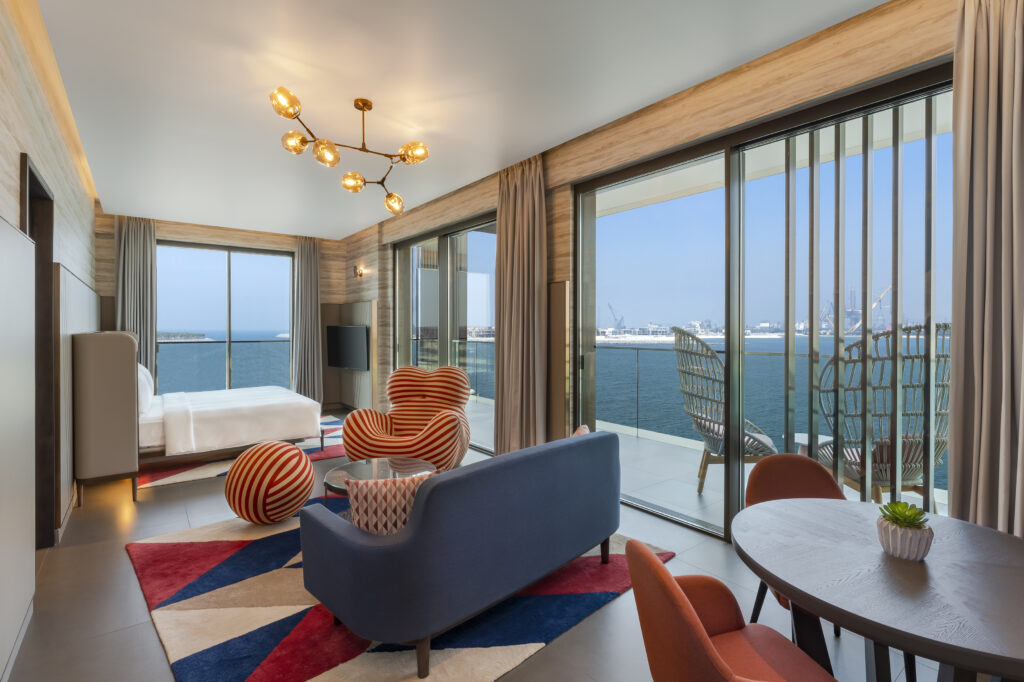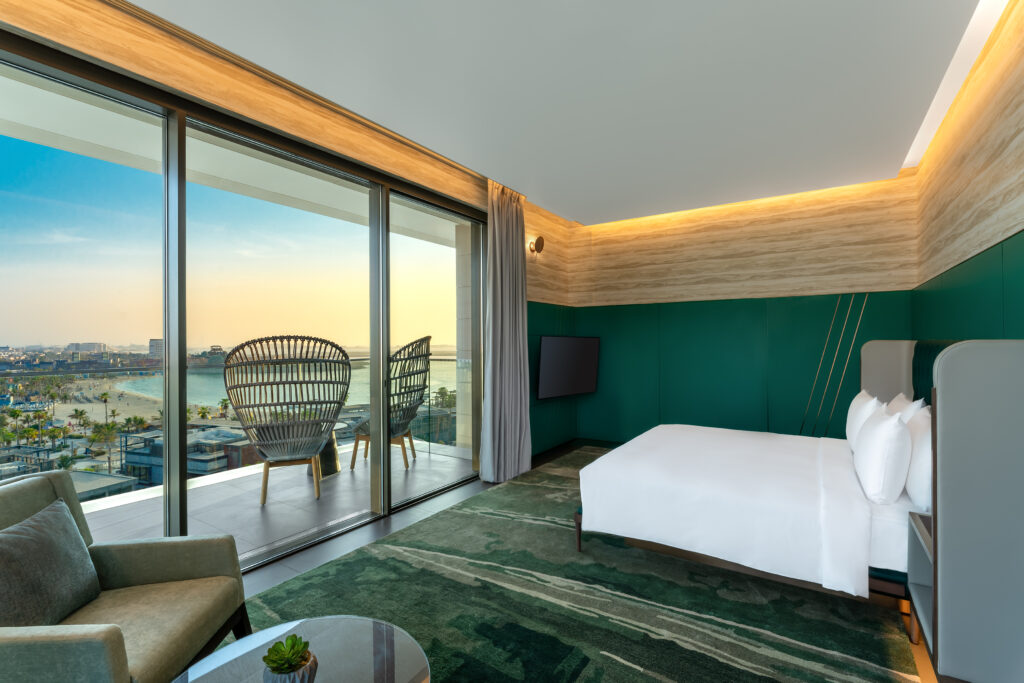 Whether you're traveling solo, as a couple, or with family, the hotel provides an array of accommodations to suit your needs. For those desiring ample space and lifestyle rooms, we highly recommend booking one of the deluxe rooms or suites, complete with vivid interiors and inviting balconies.
Indulge in Culinary Delights
Eunoia by Carine, a French Mediterranean-inspired restaurant, quickly became a favorite during our stay. This gastronomic haven, derived from the Greek word for "beautiful thinking," offers a unique sharing concept. Eunoia is dedicated to using fresh produce and the highest quality ingredients, ensuring that each dish is a culinary masterpiece. By offering a la carte menu, guest can select their desired dishes and accommodate dietary preferences more flexible, this can potentially help optimize the zero-waste approach that allows you to savor generous portions of delectable cuisine while minimizing environmental impact.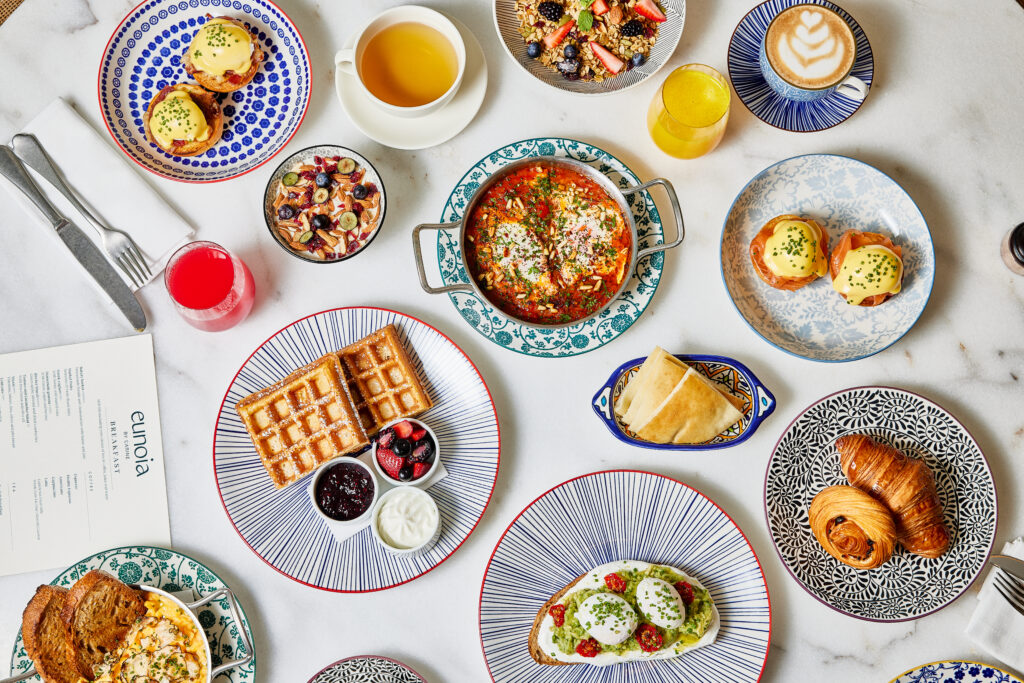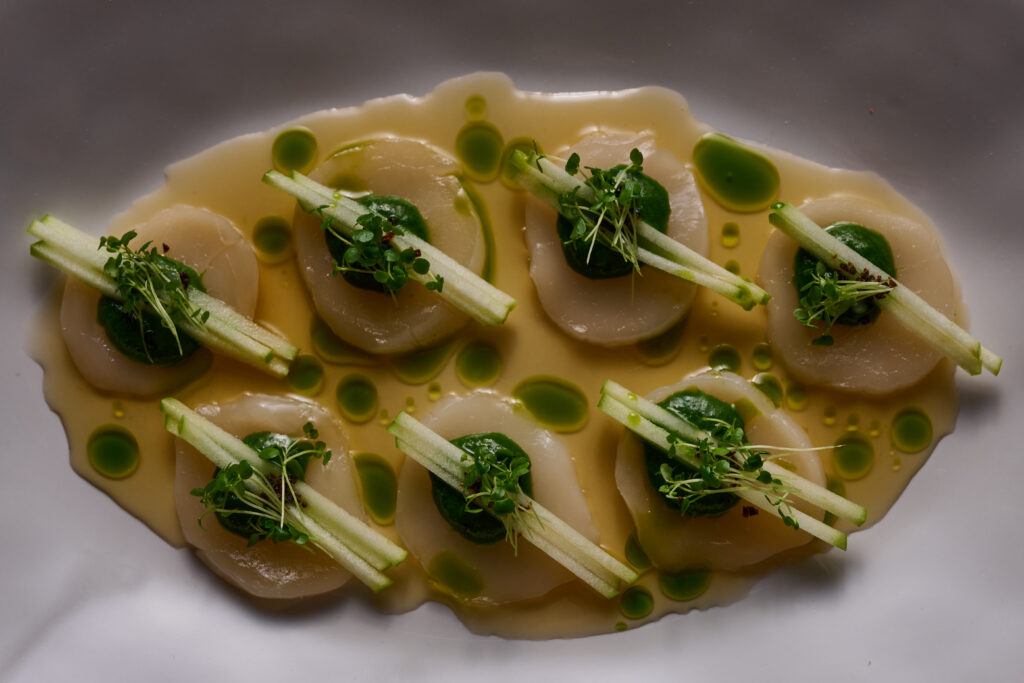 For an enchanting dining experience accompanied by breathtaking views, Kai Enzo, the rooftop restaurant and bar, is the newest restaurant in the hotel and an absolute must-visit. Delighting in Japanese Mediterranean cuisine, we were treated to an unforgettable journey of flavors as we gazed out at the city skyline and the glistening sea. The ambiance and culinary craftsmanship make Kai Enzo a perfect spot for a memorable evening.
Relaxation by the Pool and Beach
When it was time to unwind, we found solace in the hotel's inviting pool area. Whether we chose to swim, splash, or simply bask in the sun with a refreshing beverage, the panoramic views of the ocean provided a tranquil backdrop. It's worth noting that the adult pool is reserved exclusively for guests aged 6 and above, ensuring a serene and secure environment for all. This policy is part of Hyatt Centric Dubai's commitment to prioritize child safety.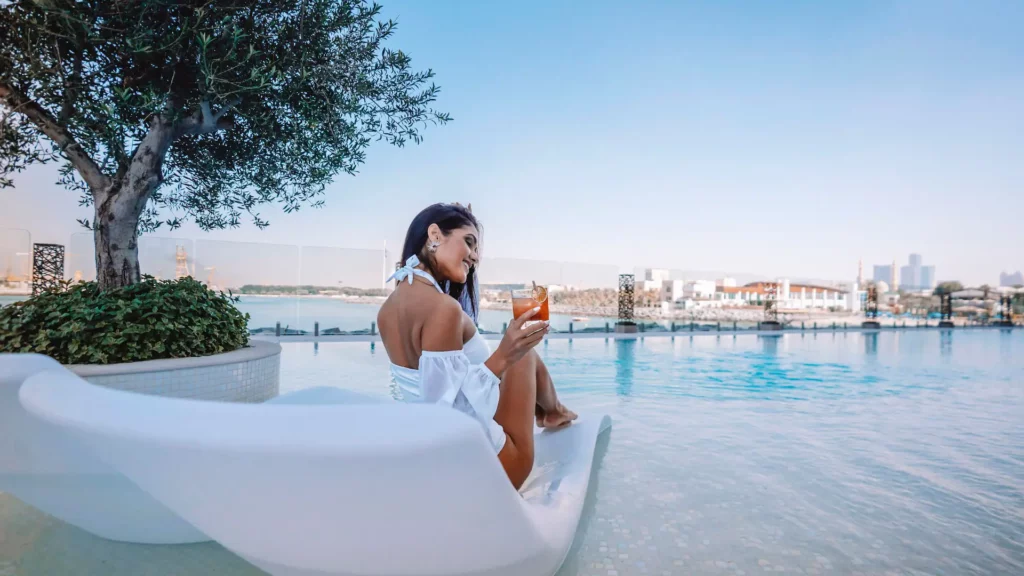 Fitness and Wellness
Hyatt Centric Dubai is committed to catering to guests' holistic well-being. The hotel features a well-equipped fitness center, providing ample opportunities for workouts. Whether you prefer cardio machines, free weights, or circuit training, you'll find everything you need in a spacious and cool environment. Additionally, the activity concierge is available to provide a jogging map of La Mer and beyond, allowing fitness enthusiasts to explore the vibrant surroundings while maintaining their exercise routine.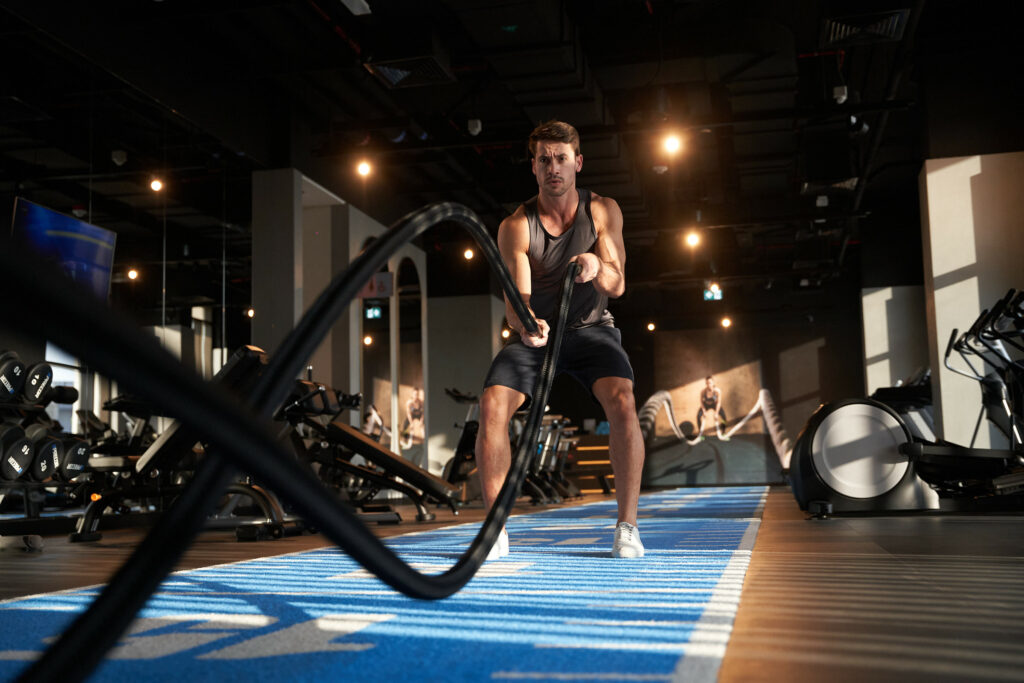 After a day filled with exploration, we treated ourselves to a rejuvenating experience at the hotel's spa. The extensive menu of luxurious treatments, including indulgent massages and refreshing facials, left us feeling refreshed, beautiful, and more relaxed than ever before. To ensure availability, we recommend booking an appointment in advance by calling +971 585650977.
Embrace comfort and lifestyle at Hyatt Centric Dubai
Our team's visit to Hyatt Centric Jumeirah Dubai was nothing short of extraordinary. The hotel's prime location, stylish accommodations, exceptional dining options, and rejuvenating amenities make it a top choice for travelers seeking a lifestyle experience in Dubai. From the moment we arrived, we felt immersed in the city's captivating atmosphere, enjoying the best of both worlds—serenity by the beach and the excitement of urban exploration. If you're seeking a truly remarkable stay in Dubai, we highly recommend booking your visit at Hyatt Centric Dubai. Let the hotel's charm and opulence create memories that will last a lifetime.
Win a voucher for 1 free night in this hotel, breakfast and dinner included !
Visit the following link : click here and send to uae@xtratraveller.com the name of the newest restaurant in Hyatt Centric Jumeirah Dubai. Send before 20th of June 2023 !