The exquisite boardroom, the gorgeous lobby or the sophisticated city garden: rumour has it that guests never want to leave.
They consider Hotel Roemer one of Amsterdam's best-kept secrets. Words such as high-end, authentic and private perfectly sum up the experience at this distinctive hotel. A gem in the heart of the bustling city centre – close to the Vondelpark and fashion district – this 37-room hotel is the epitome of peace and tranquility.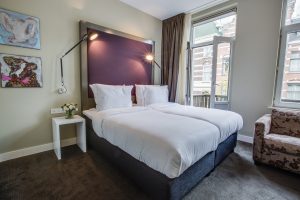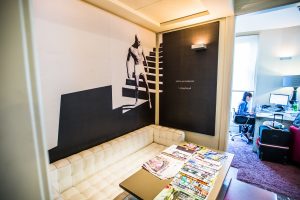 The hotel also offers triple and quadruple rooms, perfect for a family trip. Guest can visit the honesty bar and fix a drink whenever they wish or feast on delicious lunch and dinner dishes at the restaurant. An intriguing contemporary art collection will leave few unmoved.
Add to that a team of dedicated staff and some of life's little luxuries and your stay in this 18th-century townhouse has the best of everything Amsterdam has to offer.