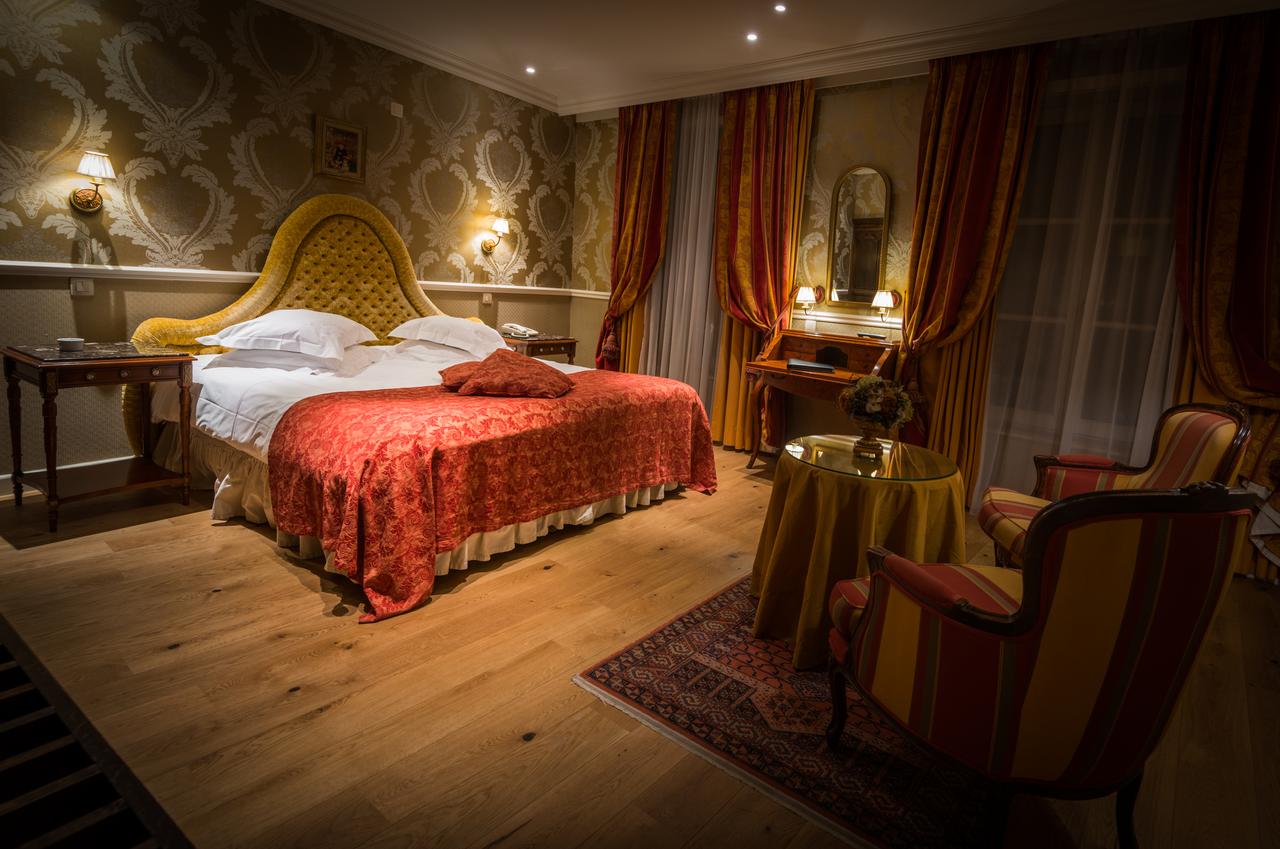 Hotel Die Swaene****, a small 24-bedroom hotel, is situated in the very historical heart of Bruges, along one of the most picturesque canals 'Groenerei'. We had an interesting meeting with their management.

I was wondering…why is your hotel called "Die Swaene" ?
In the 15th century, Bruges was under reign of Maximilian of Austria. The people of Bruges did not like him and wanted to convince him to do them some favours.
Unfortunately they made the bad decision of killing a very good friend of Maximilian, on the Market square, whilst they made Maximilian watch.
Of course he then did not want to do any favours and only made the situation in Bruges worse for everybody. As a reminder of this horrible event and of his power, he put swans in the waters of Bruges, since his good friend's name was Pieter Lanchals, or Peter Longneck.
This is why there are swans in Bruges still, and why they are so typical of our beautiful city. The first hotel owners took advantage of that and decided to name it 'The Swan'.
Where in Bruges is "Die Swaene" located exactly ?
It is located next to the Vismarkt or Fishmarket, and very close to the Oude Burg, which is where the very first settlers lived, back in the 8th and 9th century.
How many rooms do you offer?
There are 24 rooms in our hotel, 2 Single rooms, 2 Junior Suites, 6 Superior rooms, 6 Deluxe rooms, and 8 Pergola Deluxe rooms.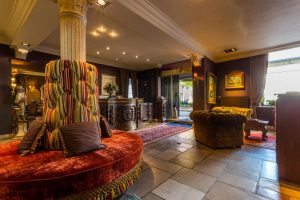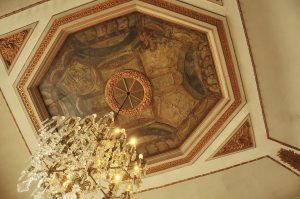 There's a swimming pool in the hotel ?
Yes, there is a Japanese style swimming pool which is heated to 27° Celsius, available for use from 7.30 am until 23.30 pm with no extra charge.
The "Guild of Merchant Taylors' is quite famous ?
It might not be famous but it is absolutely beautiful. There are original paintings on the ceiling and above the doors, that date from the 18th century, when taylors were amongst the wealthiest in society.
It is also included in the Unesco World Heritage.
People can bring their dogs ? Is it easy to find a restaurant allowing dogs?
Dogs are very welcome in our hotel, at € 20 a night. This is a link to a website that has a few options to take dogs along to a restaurant: https://www.eet.nu/brugge/honden-toegestaan
It is not easy to find a parking place in the historical centre of Bruges, do you have your own parking places?
Yes we do have plenty of parking space, at € 24 a night.
On the day of departure, people can leave their vehicle there for as long as they need to.
What is the "Hi Belgium" special exactly ? 
The "Hi Belgium" special is basically a package of one plane ticket, one unlimited train ticket, and two activities in two cities of your choice.
It is a promotion by Brussels Airlines: https://hibelgiumpass.brusselsairlines.com/pages/frequently-asked-questions
Guests can also enjoy a free 'walking city tour" ?
Yes, we offer our guest a voucher for a free walking tour in English, that starts at 14.30 pm at the Burg square and lasts around an hour and 15 minutes.
Finally, tell our readers why they should definitely visit Bruges ?
Bruges is a stunning medieval city that still has that ancient atmosphere and is not overwhelmed by today's fast pace.
One can still definitely feel and imagine how the wealthy medieval merchants did business in Bruges, and how important this city  was, from the materials that were imported here, quality fabric and colours, to the architecture, in which many historical meetings but also plenty of business deals took place.
Bruges is a unique city, small as a village, but as worldly a city as London it has been, for a very long time.
Address :
Steenhouwersdijk 1,
8000 Brugge,
België
www.dieswaene.com