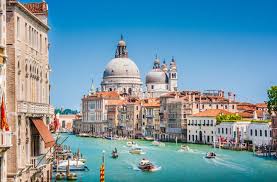 Hotel Tips
Though traveling to Italy is quite safe. However, it's advisable and useful to gather some basic Italy travel tips. There are hundreds of small luxury hotels of the world and the cities of Italy have plenty to choose from. Some Italian hotels, and nearly all hotels in Rome, have at least one staff member who speaks English. Search out this person to ask for additional tips, such as great dining spots, local sights, public transportation and shopping areas. Staying in touch with family and friends can be expensive in Italy, especially if you call from your hotel. Keep in mind that American cell phones will not work without special international services or devices. And since hotels tend to overcharge for long-distance and international calls, it is best to make such calls from public phones, using international calling cards. Staying in a luxury hotel is quite fun, but if you have already been there and done that, it's never too late to consider booking one of the many available luxury world cruises throughout the world.
Shopping Tips
One big draw for Italian tourists on a luxury travel trip is the shopping tour. Consider booking one of these guided tours, instead of charging off on your own. These shopping tours offer travelers a more comfortable way to "shop 'til you drop." Most of these tours include transportation to several different shopping districts and stores. Your guide will speak both English and Italian, in order to mediate your shopping experience. Yes, your major credit cards, such as American Express, Visa and Master Card, will work. But keep in mind that most American credit cards will charge a hefty currency fee, and use the most unattractive exchange rates. The best way to be safe and save money would be to use a combination of Euro Travelers Checks, Euros in cash and a credit card. Pick Pocketing can be an unfortunate reality of modern travel, so spreading the type of money you carry is the best choice.
Most stores and shops in Italy have operating hours that can be considered different, at least in comparison to what is expected in the United States. Normally, most Italian shops are open from 9 a.m. to 1 p.m. Stores are usually closed between 1 and 3:30 p.m., to allow employees a chance to have a family lunch. Stores usually reopen around 3:30 or 4 p.m., and finally close around 7:30 to 8 p.m. In large cities and tourist areas, there is a tendency to stay open from 9.30 a.m. to 7.30 p.m., with possible variations from town to town. Keep in mind that shopping etiquette in Italy is much different than in the United States. When shopping for clothing, take note that many stores will not allow shoppers to try on shirts and blouses. Also, there is a size discrepancy, so make sure that an attendant measures your body before you purchase. It is also customary to tip attendants if they are personally assisting you with fittings and selection. Whether shopping or relaxing in a small luxury hotel, a customary tip can go a long way!
Your accommodations are often considered one of the most important parts of your http://www.amtvacations.com/american-express-vacations.html, so use these tips to make the most of your upscale hotel stay. When you use these American Express Tour tips to experience the best of small luxury hotels and high class shopping, you can enjoy yourself with no strings attached!