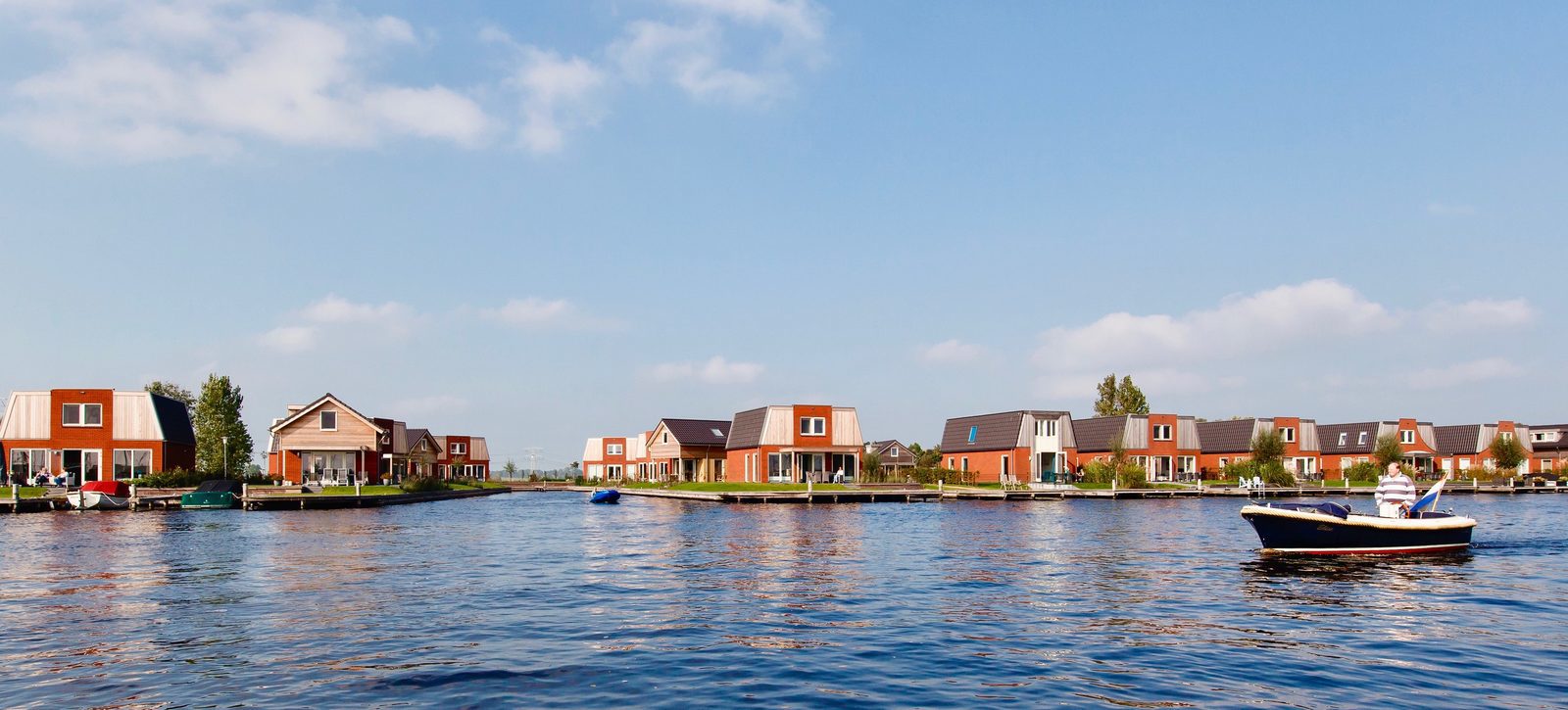 Holiday park Tusken de Marren (between the lakes) is a holiday park in Akkrum. The park is located in the heart of Frisia, with a wonderful location at 'Meine Sleat'. You'll find Tusken de Marren at the heart of the Frisian lakes. Going south, you'll sail to the Sneekermeer, with the north leading you on to the Pikmeer. Tusken de Marren is the ideal holiday destination for your vacation at the waterside.
All holiday accommodations at Holiday Park Tusken de Marren are situated right on the waterside, and offer a private jetty. The holiday park offers the option of renting a boat or a bicycle. If you own your own boat, you can bring it along and moor it at the jetty of your luxurious holiday accommodation or chalet, allowing you to optimally enjoy some water sports.
We had a nice talk with one of the managers of this fantastic accommdation !

Can You tell us something about the start of your accommodation ? When did you start ? Did You had any previous experiences in hospitality business ?
We started back in 2010 with 14 chalets and in 2014 and 2015 we added the first brickstone holiday houses. In 2018 we introduced our first climate-neutral lodges. All accommdations are at the waterfront. Rotteveel M4 which is the co-owner of Tusken de Marren is an experienced hospitality partner, they are in this business since 2006.
Where are your guests coming from ?
Most of our guests are coming from The Netherlands but we also have a lot of Belgians and Germans enjoying our accommodation.
What type of guests do you attract ?
We have guests staying here for months, mainly people who are working in the area for a limited period of time, and most of our visitors are coming here to spend their holidays for a couple of days or weeks

How many houses do you offer ?
We have 28 rental houses, minimum for 4 people and up to 8 people. There will be more of  them soon as we are now ending the construction of some new houses in the park.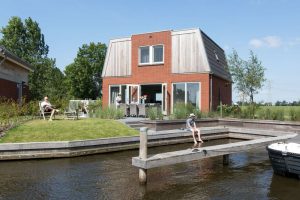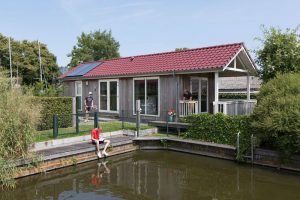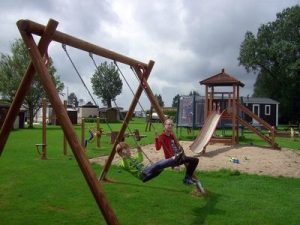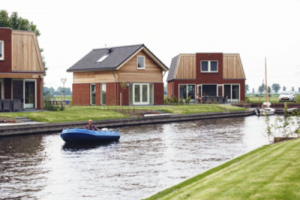 What is unique about your hotel's location? Why would people choose to stay in your neighborhood?
Our recreation park Tusken de Marren is reallhy in the heart of Friesland area, in between the lakes.. In the authentic village of Akkrum there are a lot of activities. You can rent a bicycle, go walking, sailing, surfing… There are so much possibilities for all.
When is the best time to visit your area?
We are open throughout the year but from April until October we have most guests coming to our accommation as then they can go sailing or go fishing.. Of course we hope every year to have another legendary Elfstedentocht.
Any funny stories about running this accommodation ?
Oh yes, regularly we have funny reactions of our guests in the guestbook, or they leave a funny note in the house where we stayed to thank us..And sometimes even they leave some chocolates for us !
Is there any typical meal guests should try when visiting your region ?
All our guests can taste the "Friese Dumkes", authentic biscuits from the Friesland area, as we have them in every house for our guests. In Akkrum there are a lot of restaurants available , to name some : Goerres, Coopersburg, Kromme Knilles and 2 pizzerias and a Chinese restaurant.
Is it possible to use public transport to come to your accommodation?
Oh yes as the village of Akkrum has it's own train station and the park is on walking distance from the station (only 15 minutes walking)
Contact :
Recreational Park Tusken de Marren
Ljouwerterdyk 63
8491 ML AKKRUM
Tel : +31 085 – 8880520
www.tuskendemarrenholidaypark.com