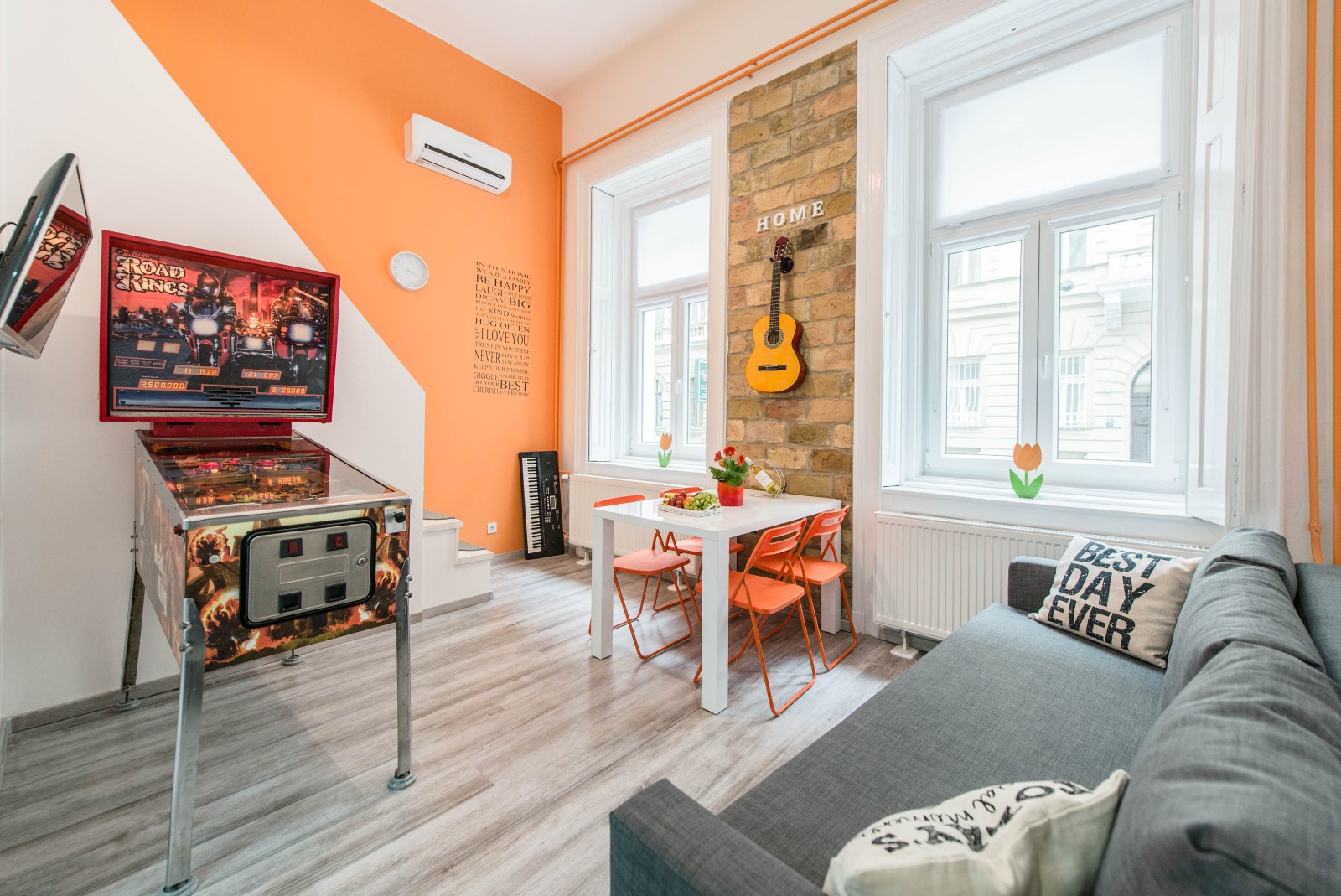 Looking for an amazing accommodation in central Budapest ? Well we discovered a hidden beauty in one of Europe's most beautiful cities..Happy Home Budapest
"Happy Home Budapest" is offering lovely tourist apartments, standing out from the crowd. What else can we say when every apartment comes with an original 80's retro pinball machine? Instead of scrolling on Facebook or Instagram during your time in one of the apartments you can feel like being in the 80's again and chasing new records..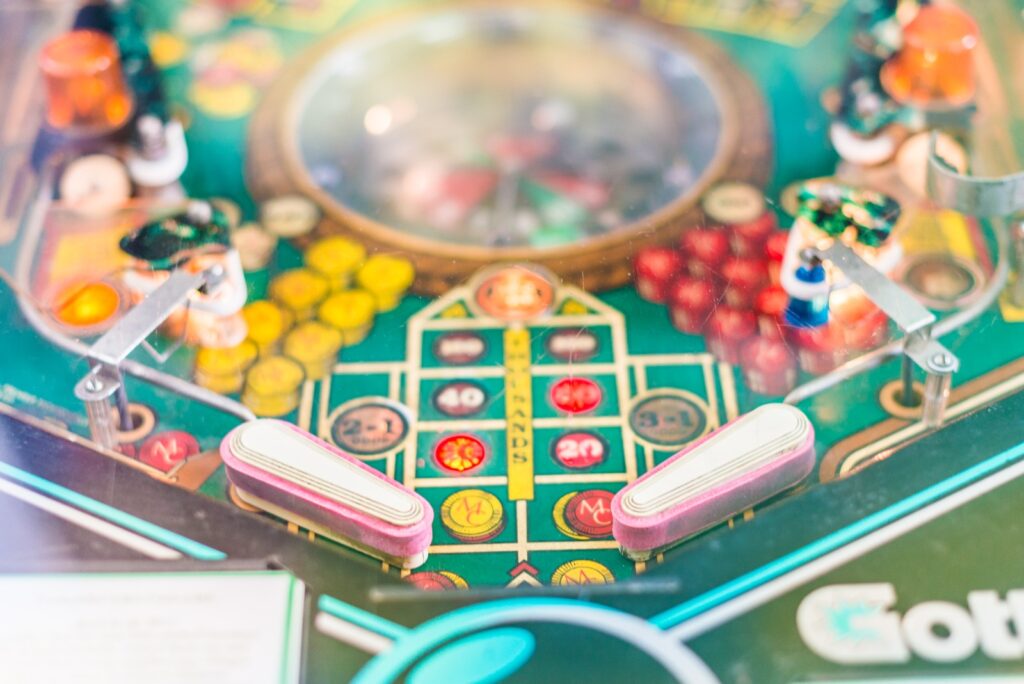 Bjorn Brandt, the Belgian owner of "Happy Home Budapest" is offering a range of free services when booking one of his apartments. You can enjoy free coffee & water, a Bluetooth hifi system and of course quality soap & shampoo in the modern bathroom. Every apartment is fully equipped with a surface of about 30m2 plus a 10m2 mezzanine with cozy sleeping space.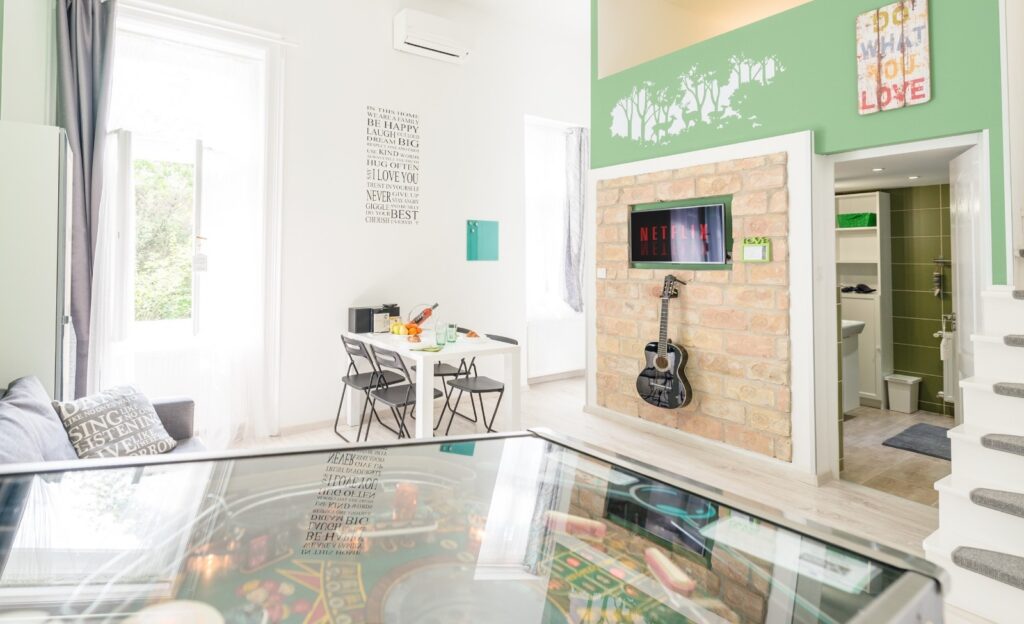 Bjorn moved to Budapest when he got an interesting job offer back in 2008 and immediately, he felt the amazing vibes all over Budapest, a vivid, splendid city, his new home. In 2015 he bought an old apartment in the 7th district to turn it into a cosy place for many travellers when visiting Budapest.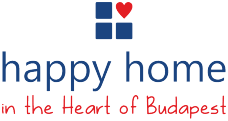 Creating a fun place to stay, spreading happiness and joy…Renovations started and soon afterwards "Happy Home Budapest" was born.
Nowadays, 9 colored-coded apartments which all are comparable in size & feel are spread over great locations in various districts in Budapest. All of these apartments are also excellent places for digital nomads or smart workers (excellent wifi connection !)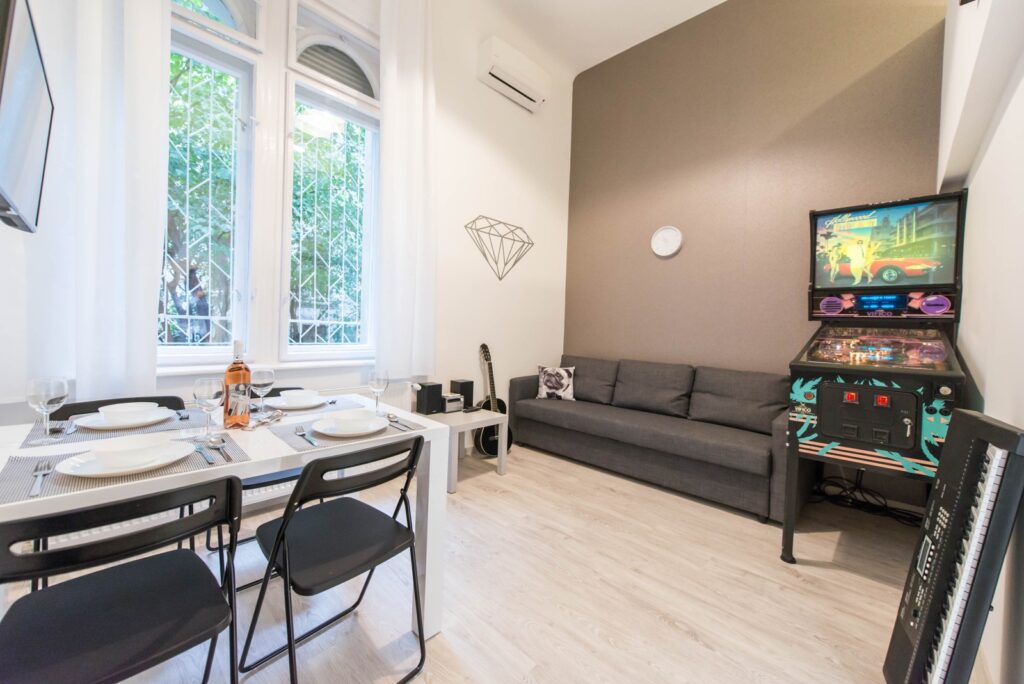 Important to notice are the positive words and quotes which you'll find in all apartments. Your "happy feeling" is stimulated and reaching your heart and soul. Moving your stay in Budapest to your happiest city trip, ever…
Happy Home Budapest is offering 9 apartments in one of the most beautiful cities of Europe where you can enjoy the beauty of the Danube river, glorious historic buildings, flea markets, museums and so many restaurants and pubs..
Visit website & reservations : www.happyhomebudapest.com & book here
Office : Eötvös utca 43 1067 Budapest