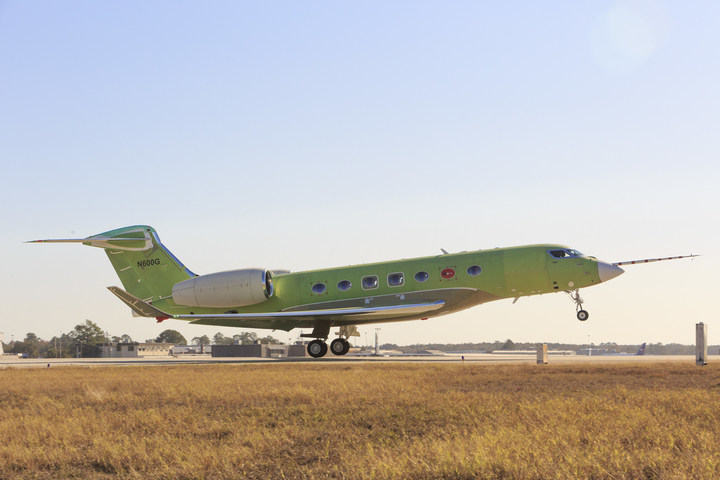 Airlines
Gulfstream G600 Takes Flight Ahead Of Schedule
The G600 departed Savannah-Hilton Head International Airport at 1:50 p.m. Dec. 17 and spent 2 hours and 53 minutes in the air. The aircraft was piloted by Gulfstream experimental test pilots Scott Martin and Todd Abler, with Flight Test engineer Nathaniel Rutland providing on-board support.
"This flight went exactly as anticipated, thanks in large part to the investments we have made in our ground-based laboratories," Burns said. "This flight is the perfect way to wrap up 2016 and set the tone for a successful 2017."
The G600 has been designed with input from customers to ensure an unparalleled passenger experience. It has the longest cabin in its class, satellite communications and high-speed internet and can accommodate up to four living areas to create distinct yet flexible spaces for work, entertainment, dining and rest. Fourteen panoramic windows  ̶  the largest in the industry  ̶ a low cabin altitude and 100 percent fresh air contribute to the superior cabin environment, helping passengers feel refreshed and rested upon arrival.
The G600 can travel 6,200 nautical miles/11,482 kilometers at Mach 0.85 and 4,800 nm/8,890 km at Mach 0.90, and its maximum operating speed is Mach 0.925, the same maximum speed as the flagship Gulfstream G650ER.