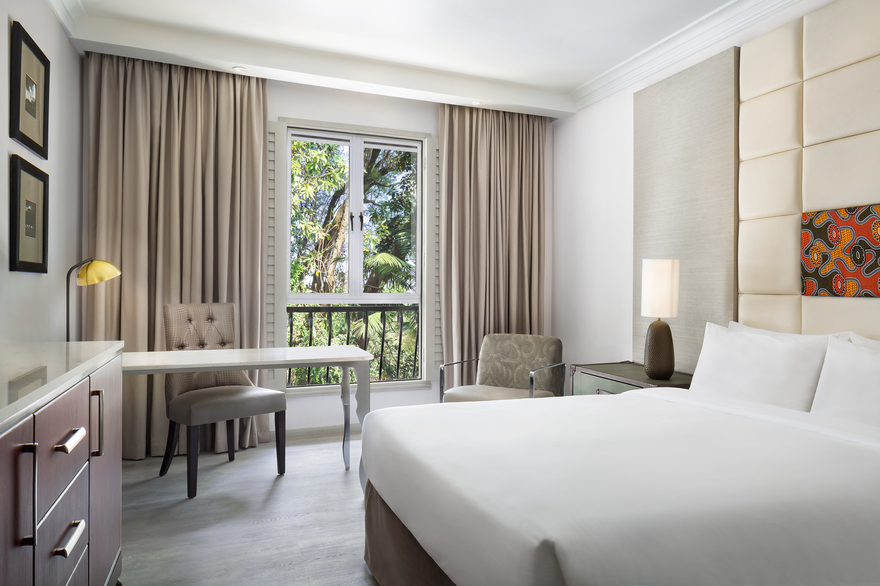 Marriott International has opened the Four Points by Sheraton Arusha, The Arusha Hotel, marking the debut of the brand into Tanzania. Founded in 1894, The Arusha Hotel, which has been rebranded after renovation, will operate under Four Points.
The 106-guestroom hotel will be developed in Arusha's central business district near the Clock Tower, the Kilimanjaro International Airport, Mount Meru, the Serengeti Northern Safari Circuit and Mount Kilimanjaro.
Four Points has continued to grow and recently crossed the 200th hotel milestone globally. In East Africa, the brand debuted in Kenya earlier this year with the opening of Four Points by Sheraton Nairobi, Hurlingham. Four Points is gearing up to open two more hotels, Four Points by Sheraton Nairobi Airport and Four Points by Sheraton Dar es Salam, in the next few months.
Four Points by Sheraton, part of Marriott International, operates its 200 hotels across nearly 40 countries and territories in big urban centers, by the airport, near the beach and in the suburbs. Meanwhile, Marriott International manages a portfolio of more than 6,200 properties in 30 hotel brands spanning 125 countries and territories.
With Marriott's new Four Points hotel in Arusha, the group intends to achieve its goal of developing 200 hotels with more than 37,000 guestrooms by 2022. The group has planned to generate $8.5 billion of capital investment and 50,000 direct and indirect jobs through the development process. While Marriott International already operates hotels in 20 African countries, the group is set to debut in new markets, including Benin, Botswana, Madagascar, Mali, Mauritania and Senegal. Also, it has signed 1300 new guestrooms across Côte D'Ivoire, Ethiopia, Ghana and Nigeria. Côte D'Ivoire will get the Sheraton Abidjan and Four Points by Sheraton Abidjan while Nigeria will get the Renaissance Landmark Lagos Hotel and the Marriott Executive Apartments in Victoria Island, Lagos. Marriott will also develop Le Meridien Accra in Ghana and the Protea Hotel by Marriott Addis Ababa in Ethiopia.