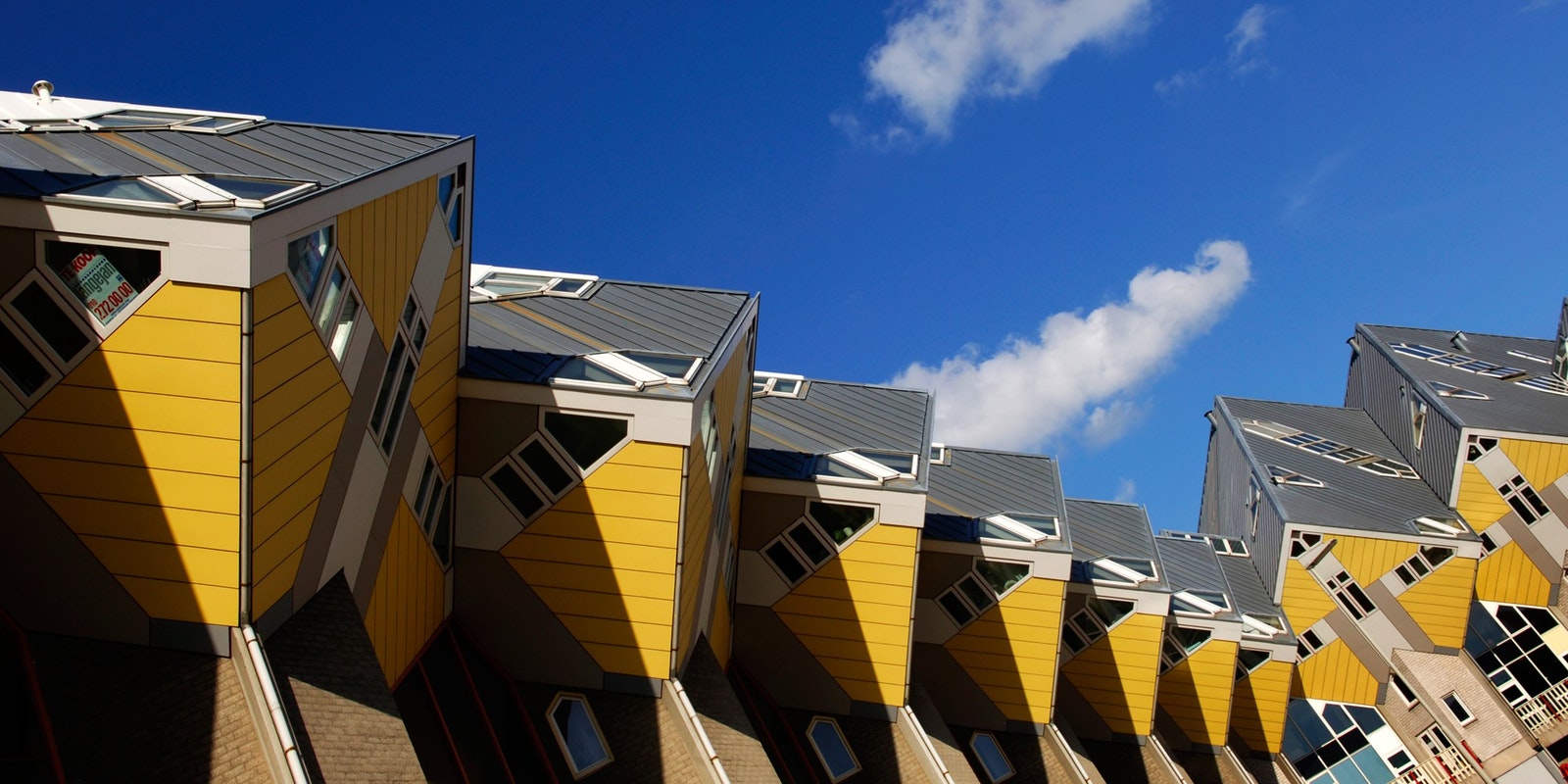 The Cube Houses (or Pole Houses or Tree Houses) designed by architect Piet Blom are part of the Blaakse Bos development which borders on the Laurenskwartier district and the Waterfront area. The Kijk-Kubus (Show-Cube) is a furnished museum house, specially designed and constructed to let the visitor experience what life is like in a Cube House. Models, photo-panels and screens provide extra information about the Blaakse Bos housing development.
The architect wanted to design a kind of village within the city and saw the houses as trees and the whole development area as a wood. 'Blaakse Bos' in Dutch means Blaakse Wood. The Cube Houses are tipped to one side as it were, making three sides face the ground and three face the sky. Small-scale businesses, shops, a school and a children's playground are on the traffic-free promenade below.
The Kijk-Kubus is open seven days a week from 11:00 a.m. to 5:00 p.m.
The Kijk-Kubus can be reached by tram, metro and bus. Blaak metro station is right outside the door and there are three parking garages in the immediate vicinity.