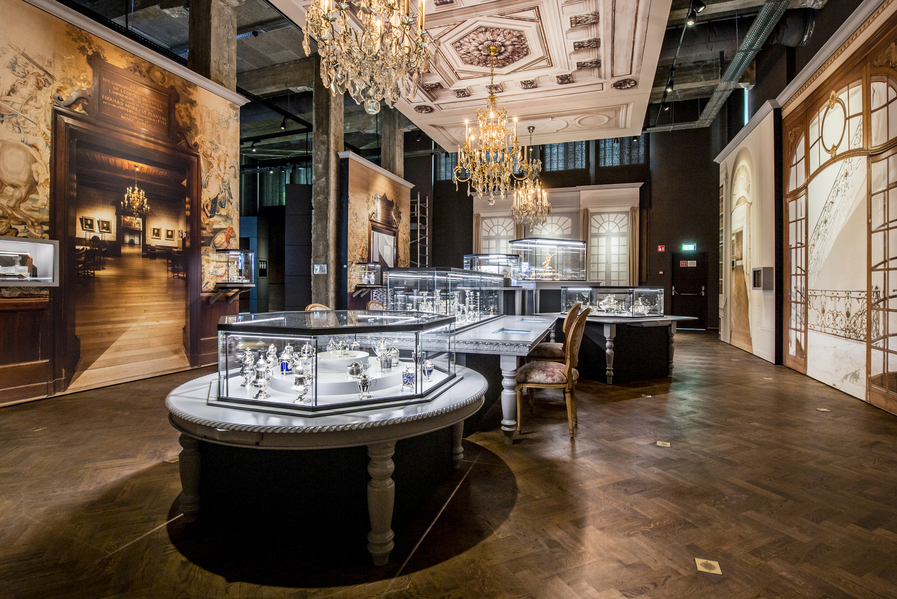 DIVA | Antwerp Home of Diamonds is a unique public experience focussing on the magical world of diamonds, jewellery and goldsmithing.
An enchanting world
DIVA immerses its guests in an enchanting world. Fictional audio plays, which have been written by the director Frank Van Laecke, takes visitors on a tour of six themes: Diva's Wunderkammer – which was designed by Gert Voorjans -, craftsmanship, trade, consumption and a real vault and even a jewellery boudoir where DIVA showcases her most precious treasures. Each theme comes with its own unique atmosphere, thanks to staging, soundscapes, multimedia and interactive elements to engage visitors. Hundreds of precious artefacts from DIVA's collection will astonish and seduce you. DIVA entertains its visitors in the most masterful manner, challenging them to peel away the layers to get to the heart of this exhibition.
A modern-day experience in historic Antwerp
DIVA. Antwerp House of Diamonds is located in the historical heart of Antwerp. In a neighbourhood that goldsmiths, jewellery and diamond dealers have called home since the sixteenth century. Antwerp has been known as the diamond capital of the world since its Golden Age. Merchants and explorers sailed up the River Scheldt, in ships laden with gems and precious metals to sell them all over Europe.
Contact
Suikerrui 17
2000 Antwerpen