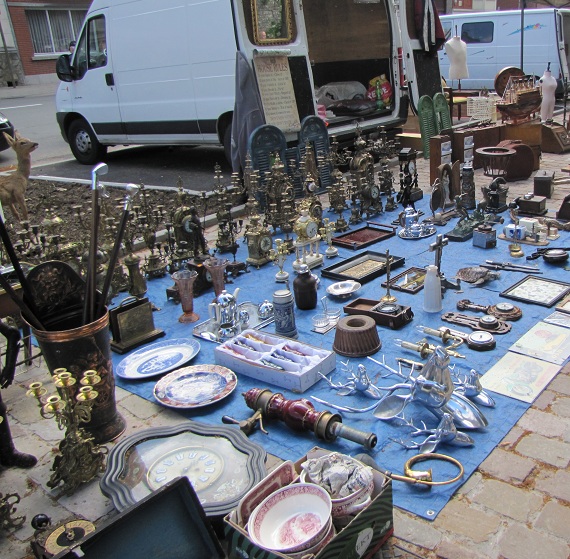 For more than 30 years, Tongeren has become a lively town on Sunday mornings, already early in the morning. More than 350 exhibitors and about forty antique shops display their best merchandise to the numerous visitors of the largest antique and flea market. On Sunday morning Tongeren becomes an international town and the place to be for a growing number of Dutch, German, French, British and American visitors. They are all looking for that "unique" antique or flea market piece. The visit to the antique and flea market can be completed with a visit to the town centre or a visit to an outdoor café or a tasteful restaurant as a guarantee for a successful trip.
Where: Leopoldwal, Veemarkt, Maastrichterstraat, de Schiervelstraat, Clarissenstraat, Eburonenhal and the first floor of Julianus.
When: every Sunday of the year from 6 a.m to 1 p.m.