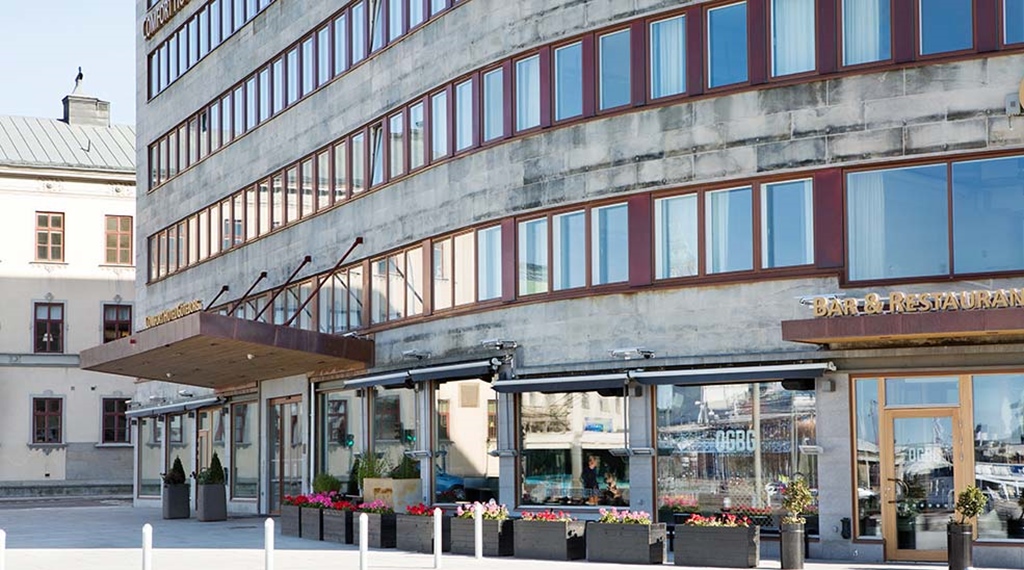 Planning to visit Göteborg ?  Consider Comfort Hotel as your place to stay…We sat together with Fredrik Leek, General Manager of this unique hotel…
Fredrik, can You tell us something about the start of your accommodation ? When did you start ? Did You had any previous experiences in hospitality business ?
Comfort Hotel Göteborg opened in May 2016. Before there had been a hotel in the same building since the mid 1930´s but when Nordic Choice Hotels took over in 2016 with the brand Comfort the hotel was expanded from 72 rooms to 289 rooms. Me myself took over the hotel as a GM from start and I came from previous GM jobs at two different hotels within the Clarion and Clarion Collection brand in Karlstad, 250 km north from Gothenburg.
Your guests are mostly European ?
Our guests are mostly European with, of course the Swedes as no 1 followed by the Norwegians. We are rapidly growing with the Dutch, British and Mediterranian visitors but also guests from Asia (mostly China) and USA are coming in bigger numbers.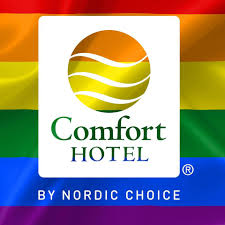 What type of guests do you attract ?
We attract all kind of guests. In the weekdays we mostly have our business guests coming but in the weekends and at the Holiday seasons the hotel are filled with leisure guests coming for the shopping, a visit at Liseberg amusementpark, concerts or sport events. in the hot summer nights the hotel roof top bar is a popular venue for the hotel guests and the people of Gothenburg. With stunning views over Gothenburg harbour and the river Göta Älv, there´s no better place to be at.
How many rooms do you offer ?
We offer 289 rooms. Out of this there are 2 suites and 13 deluxe rooms.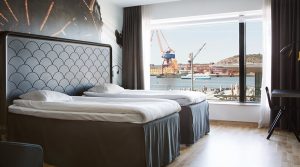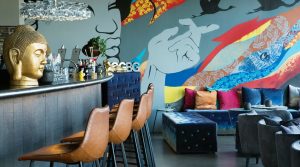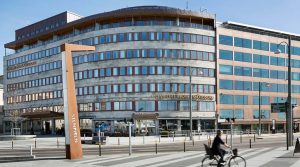 What is unique about your hotel's location?
Why would people choose to stay you're your neighborhood? What authentic local experiences will guests have access to? We have in many ways the best location in Gothenburg, located in the middle of the city but also right by the river Göta Älv, that runs through the city. Just outside the hotel door you´ll find the Stenpiren Commuter Center with trams, buses and ferries. It takes only 10 minutes to walk to the Central Train Station, the main shopping areas and and the pittoresque, historical part of the city called Haga. Our closest neighbour is the city casino and the Maritime Museum and the well renowed Opera House is just a stone throw away.
When coming to us a visit in Haga is a must. There you can try one of our local gastronomic experiences – our super extra large cinnamon rolls! Yammie! in the summertime you have to take the ferry to our beautiful archipelago. The ferriy departs just 50 meters from the hotel.
When is the best time to visit your area?
Since we are located in the middle of a vibrant city I would say all year around. The city is never boring. Weatherwise though… nothing beats the summer period, May until September, if you ask me.
Do You offer arrangements to your guests to visit the area ?
We work together with different companies that will show you the city by bus, boat, bicycle or why not a segway?
Any funny stories about running this accommodation ?
Since no day is the other alike every day is a funny story! I walk to the hotel with a smile on my face more or less every day. 🙂
Is there any typical meal guests should try when visiting your region ?
Gothenburg is famous for its seafood – fish, prawns, crayfish, mussels, lobster etc.
What's your favourite holiday destination ?
When going on vacation I personally prefer either a large European City, New York or a several weeks long holiday to lovely Australia, my favourite country.
What is your favourite part of your job / activity?
What I love about my job as GM is thatas the hotel is pretty small I´m very close to the daily action and I love to work close to my fantastic staff and to see how well they take care of our guests either it´s in the reception, the restaurant or in the roof top bar.
Are there any trends you see emerging in travel industry ?
Something which was unexisting or less important before ? Today the new technology takes over more and more and we have to adapt to that. During the last year we have started offering self check-in on i-Pads to make the check-in or check-out faster if there are lines to the reception. We are also, before New Years, starting with the possibility to do the check-in at your own smart phone and then use the phone as a mobile key to enter your hotel room. Another important trend is the healthy way of living. More guests are today depended on a gym at the hotel and they are asking for local produced, healthier food options both at the breakfast and in the restaurant. Of course we are meeting all these demands at Comfort Hotel Göteborg.
Have new technologies affected how guests can interact with you?
We are not quite there yet with the interaction part but within short we hope we will have a solution for our guests so they will be able to chat with the reception through the TV or their own smart phones.
Is it possible to use public transport to come to your accommodation?
Yes of course, one of the biggest commuter hubs in Gothenburg – Stenpiren- is just outside the hotel door.
Any other particular information which is interesting about your property ?
Our building is called "Skeppsbrohuset" and is one of the best kept 1930´s stone houses in Gothenburg. For this reason it´s protected and any large changes on the facade can´t be done without permission from the county administrative board.
Thanks for your time Fredrik !