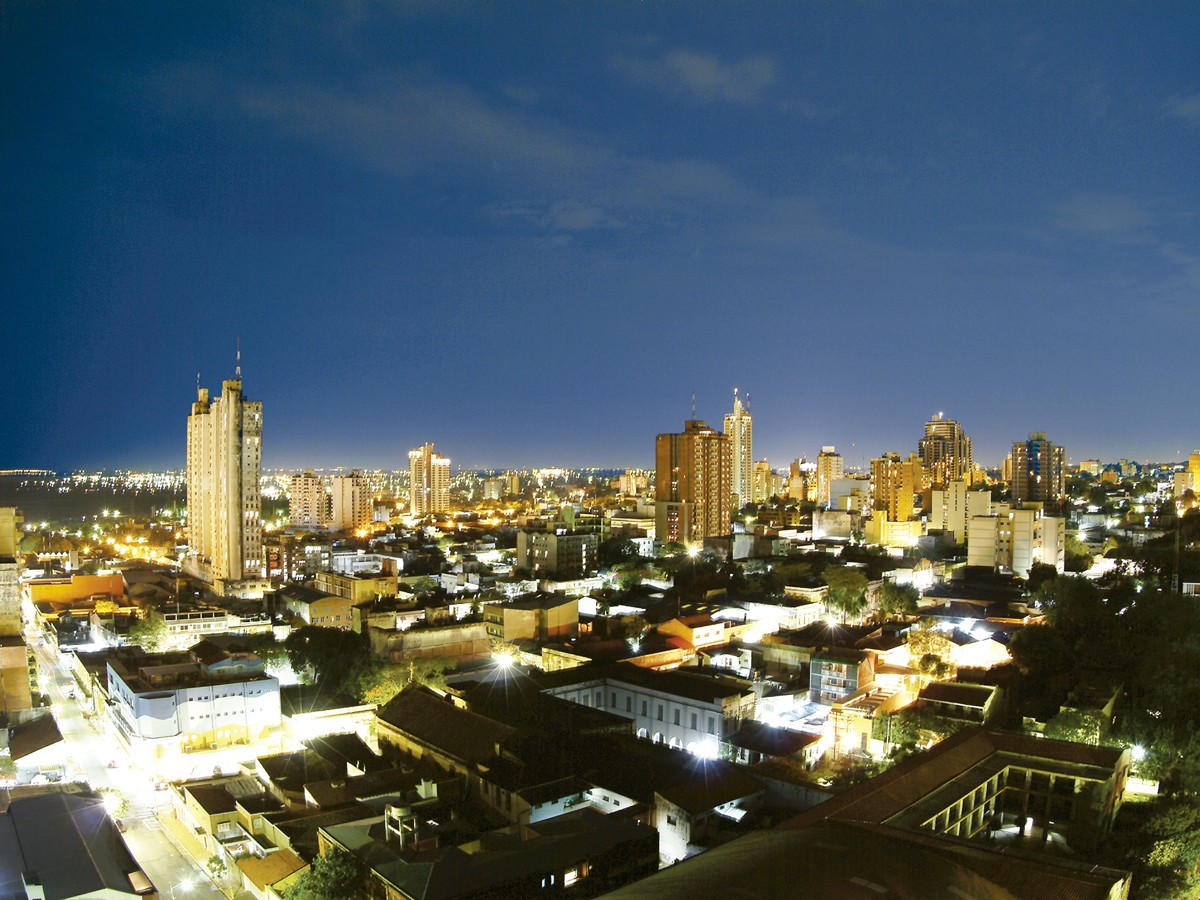 Asunción, known as "Ibero-America's Green Capital" due to the abundant greenery throughout its streets and gardens, successfully combines the beauty of its colonial-style buildings with its imposing infrastructure worthy of a grand metropolis.
The capital is also referred to as the "Mother of Cities", a historical name honoring the fact that it was from there that numerous expeditions were made and these resulted in the foundation of other new cities. The terrain on which it stands is identified for its seven hills. The capital of the Republic of Paraguay offers luxurious hotels of both national and international chains to accommodate visitors. When in Paraguay, you simply must explore the historic downtown area, the Metropolitan Cathedral, the Palace of the López, the National Pantheon of Heroes and the various museums that portray the country's history, both past and present. Whichever way you look at it, Asunción is an incredibly charming city.
Its nightlife is presented in a variety of interesting options, such as pubs, bars, nightclubs, restaurants, cafés, cinemas and theaters, all open for the enjoyment of tourists. As a visitor, you can also savor a cuisine characterized by countless delicious flavours presented in many diverse dishes and delicious desserts, including the traditional dishes, which is prepared with fresh, natural products.
In the outskirts of Asunción you can find several tourist attractions, such as Areguá, known for its art in clay; Luque, where silver is molded into beautiful jewelry; Itaguá, the birthplace of the famous weaving technique known as "Ñandutí"; Yaguarón, which is part of the Franciscan Road and stands out with its wondrous church with its altarpiece and polychrome wood carvings; and several other beautiful nearby cities like San Bernardino, Ypacaraí and Caacupé, all of which offer delightful places worth exploring.
The city's ideal for conferences, conventions, and international events because of its world-class infrastructure and the added bonus of the human warmth and hospitality of the Paraguayan people.
More about Asuncion and Paraguay: click here