Deluxe Holiday Homes is a proud division of West Gate Real Estate, a full service brokerage company established since 2005. Over the years they have built a trusting, and reputable relationship with their clients.
In 2015, having already 12+ years of experience in Dubai's real estate market, they incorporated DLX Holiday Home Rentals LLC, with one goal in their mind – to deliver THE BEST into holiday homes standards. Licensed by the Department of Tourism and Commerce Marketing (DTCM), in regulation with vacation homes rental Decree 41 of Dubai, thecompany started to completely manage and operate short-term and holiday home rentals in Dubai.
You have tourists and business travellers using your services?
Our guests are mainly coming from USA, Europe, China, CIS and GCC countries. We do attract all sort of guests, from people who're looking to spend their vacation in Dubai, to corporate clients who're staying with us 3-6 months while they are on duty.    Whether you are here on business, or on a vacation, Deluxe Holiday Homes is dedicated to providing you with superior services, from housekeeping and maintenance, to customer support and handling.
You must have a multilingual staff then ?
Our personnel speaks English, Arabic, Urdu, Indian, Tagalog, Russian, Armenian.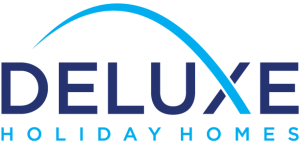 How many apartments are you offering ?
We currently have over 100+ combined apartments and villas across Dubai. No matter what your budget is, Deluxe Homes will make sure your rental property is both comfortable, and fulfilling. Use our services to find penthouses, villas, townhouses, apartments, lofts, duplexes and any other accommodations.
100+ combined apartments  !
Yes, all our properties are located in selected prime locations and projects, providing best facilities to our guests. We have apartments with private beach access, apartments overlooking Dubai Marina and the sea, as well as luxury villas with private pool and own beach.
When would you recommend our readers to visit Dubai ?
The best time to visit Dubai is starting from September until end of May.
What is unique about your hotel's location? Why would people choose to stay in your neighborhood? What authentic local experiences will guests have access to?
As mentioned already all properties are located in prime locations, thus you'll always find supermarkets, restaurants, cinemas and communication resources nearby
Is there any typical meal guests should try when visiting your region ?
Dubai is diversified megalopolis and offers world-class restaurants and cousins from all over the world. From best Arabic, Indian and Spanish cousins, to steak houses and Mexican kitchens.
Are You planning new services or activities in the next months or years to come?
We're planning to offer more services to our guests in the future, such as personalized concierge services, etc.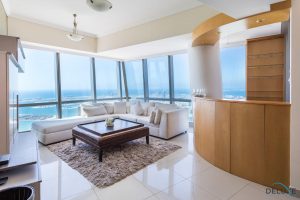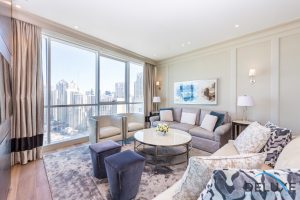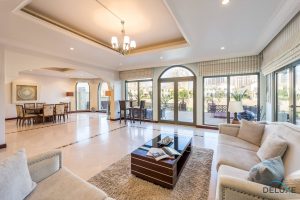 What is your favourite holiday destination ?
Palm Jumeirah, yes in Dubai. Dubai is such a splendid place to be and I enjoy it every day… Living here is having a permanent holiday. And for me the best place to be in the UAE is definitely Palm Jumeirah !
Are there any trends you see emerging in travel industry ? Something which was unexisting or less important before ?
Yes, the whole hospitality sphere is emerging and restructuring nowdays and we're witness of that.
Have new technologies affected how guests can interact with you?
Surely, technologies are priority nowdays and the latest ones allow us to directly communicate with our guests, straight from their mobile phones.
I suppose all accommodations can easily be reached with public transport ?
Yes it is possible to visit our accommodations using Metro, Bus or Dubai Taxi.
Any other destinations in the UAE You would recommend our readers?
We'd recommend our guests to also give Abu Dhabi a visit.
Finally, do you accept pets in your properties?
Unfortunately we do not accept pets in our properties yet.
Contact details :
Website : www.deluxehomes.ae
E-mail : info@deluxehomes.ae
Phone : +97143920202