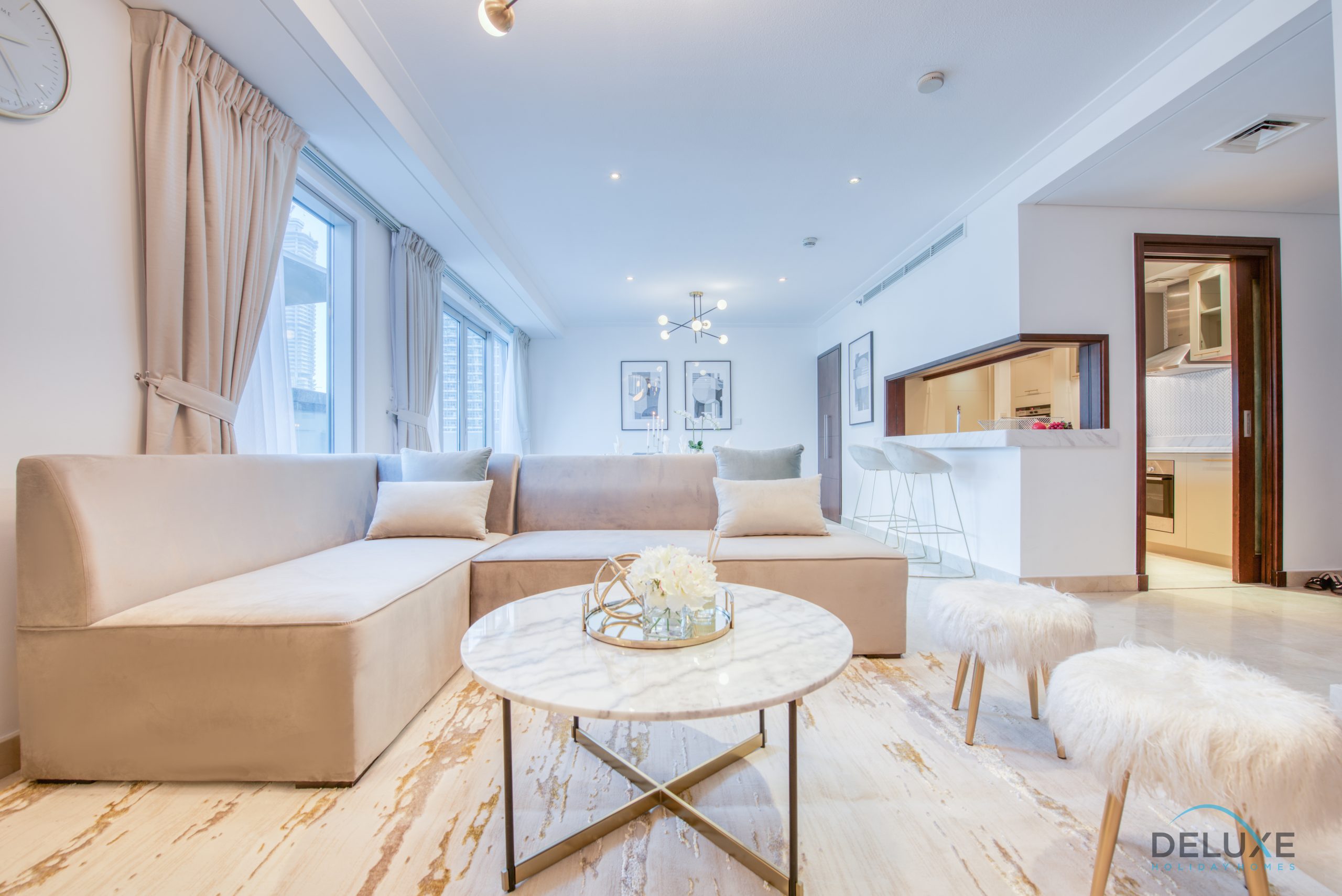 Dubai has become one of the hottest tourist destinations over the last few years, and is set to stay that way. The United Arab Emirates not only attracts tourists, but also business visitors for the ongoing World Expo 2020.
An excellent accommodation choice is Deluxe Holiday Homes. Started in 2015, they are now one of the leading full time vacation rental management companies, with fully furnished 350+ holiday apartments and 20 villas all over Dubai. Not only are they an award-winning holiday rental company, they currently manage more than 450 top properties, all with 24/7 customer support.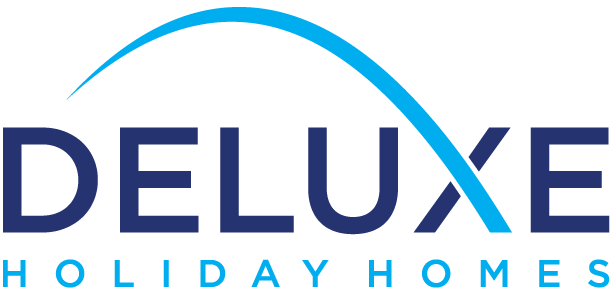 We had the opportunity to visit several of their accommodations, and they are gorgeous. Studios, 1, 2, and 3 bedroom apartments, villas… you'll be spoilt for choice.
We wanted to check out the possibilities for tourists seeking accommodation near the World Expo 2020 venue, and we discovered plenty to choose from with Deluxe Holiday Homes.
If you are looking for a 5-star experience, we can recommend a one-bedroom apartment in a luxury hotel, The Address Residences Dubai Marina. With this accommodation you can enjoy the traditional hotel lodging, but also feel like you're in a home away from home if you'd still like to prepare a home-cooked meal then relax in the living room after a long day out.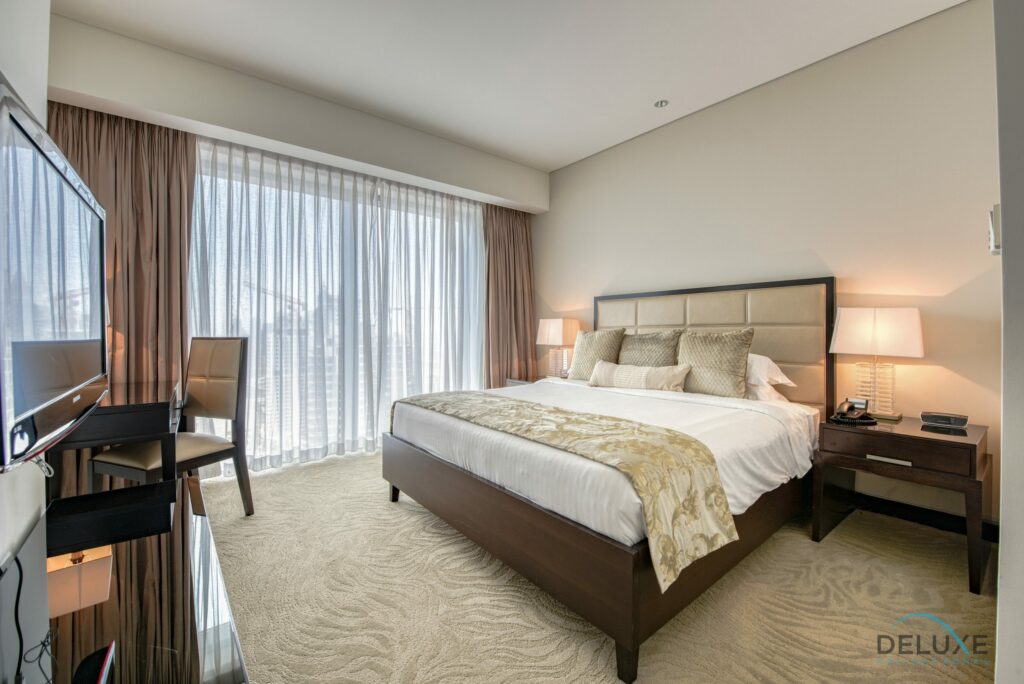 The second one we visited was a studio apartment in Dubai South just few minutes away from Expo 2020. This fully furnished studio was designed with a blue and earth toned color palette, and includes a balcony.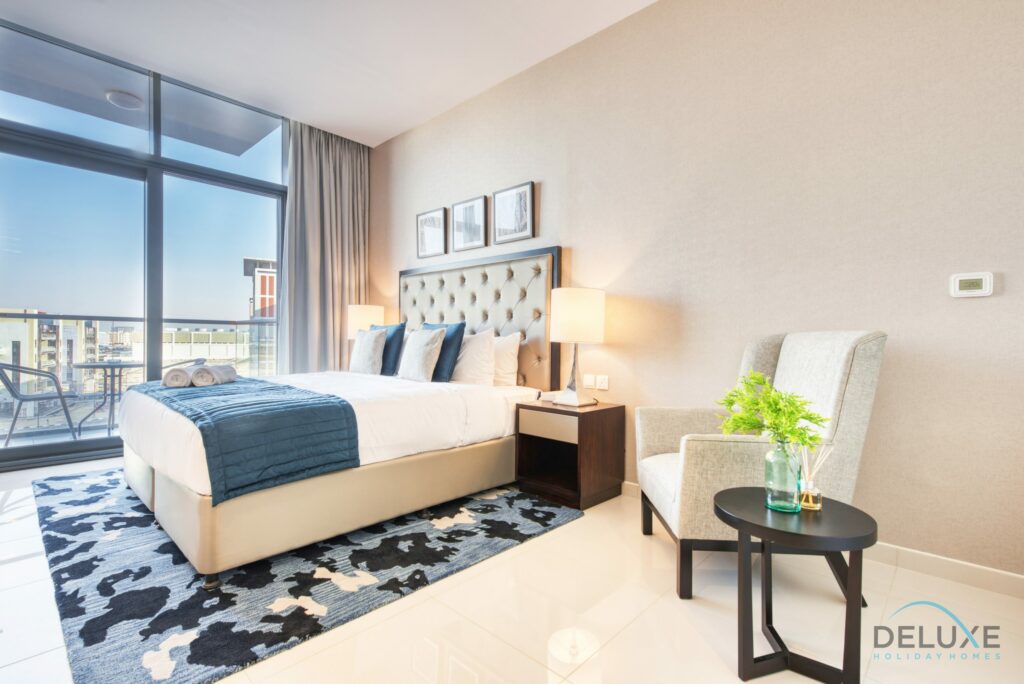 Another Dubai Marina-based property is this elegantly styled 1-bedroom apartment at Marina Promenade, where you can enjoy the views of yacht gazing and impressive architecture. This place is also fully equipped with home comforts, and a sofa bed is available for any extra guests.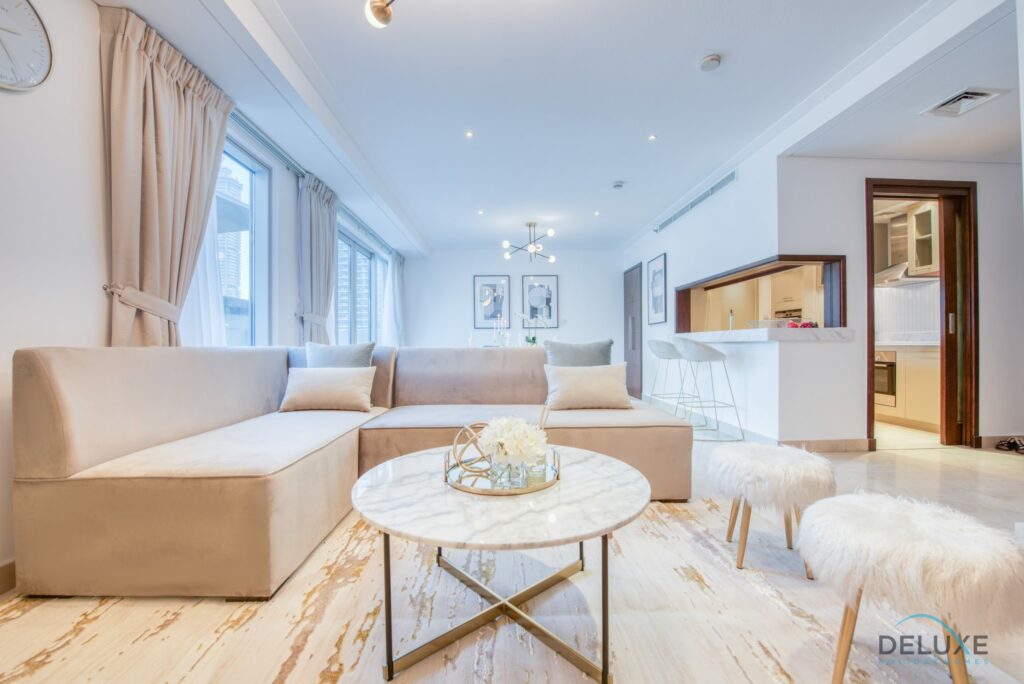 A 2-bedroom apartment option is the Radiant 2-Bedroom loft at The Residence Marina Gate 2. With its chic and minimalistic décor, this duplex has two very spacious bedrooms, as well as a large living room, and a balcony to relax on and watch the world sail by.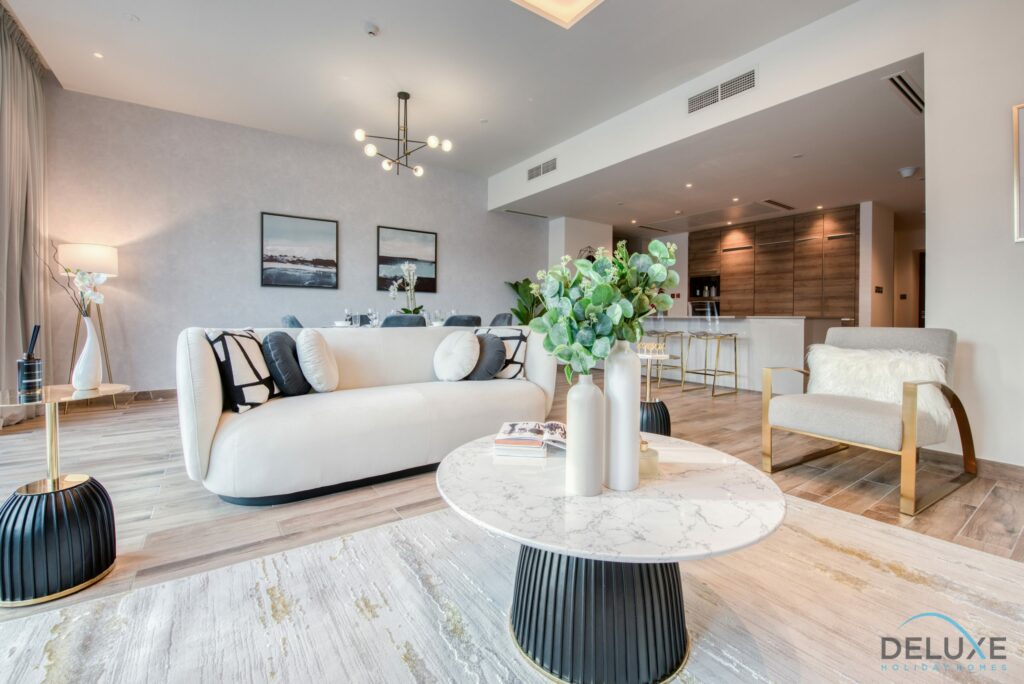 Last but not the least, their collection of furnished apartments at Sky Gardens, Dubai International Financial Center (DIFC) is a must try. This charming 2-bedroom overlooks the city views and the progressive business district, also giving you easy access to tourist attractions such as Burj Khalifa and Dubai Mall.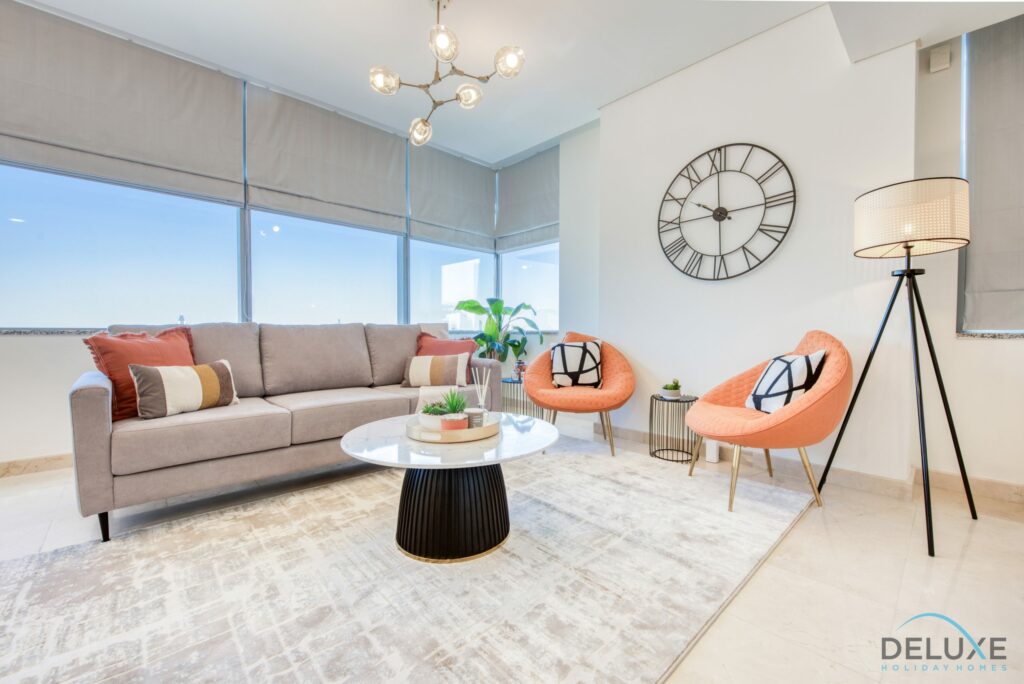 All the properties are available to view on their website (www.deluxehomes.ae).