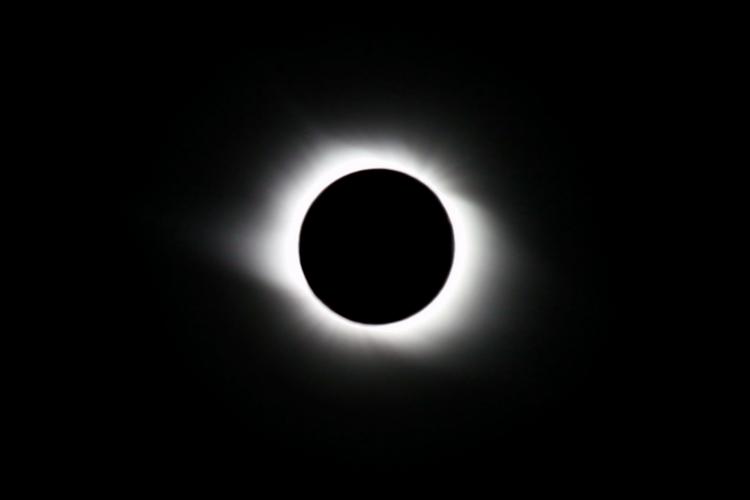 Argentina will shed another tear as the moon covers the sun December 14, 2020. Ah, don't cry for me! The moon will cover the sun for just over two minutes and produce a spectacular solar eclipse. According to Daniel Oppliger, President of Tropical Sails Corp, "it will make you cry."
Tropical Sails Corp has organized the second tour to Argentina in two years to observe this total solar eclipse.  Beginning in Buenos Aires for two days of touring, fine dining and visiting the grave of Eva Peron, we head to Bariloche, riding down Ezequiel Bustillo Ave on a winding paved road along the Nahuel  Huapi lakeshore. Included is a chair lift ride to get a view of the gorgeous lakes. The next day will follow with a visit to Puerto Blest and Los Cantaros cascade.
We then take the famous Seven Lakes Road to San Martin de Los Andes, near the centerline of the solar eclipse. We will view the solar eclipse from Lanin Volcano and Huechulaufquen lake area.  It will be an all-day outing in 14 passenger kombis vehicles with complete catering included.
We then transfer back to Bariloche and soon to Buenos Aires with a farewell dinner and tango show.
Included in the tour are most meals, transportation, entrance fees, commerative tee shirt and solar eclipse glasses. The tour is priced from $3040 per person double occupancy.
Excluded are the flights from Buenos Aires to Bariloche as we will not have pricing until March, 2020.  See our website for details or give us a call at 623-444-8195, or 800-595-1003.