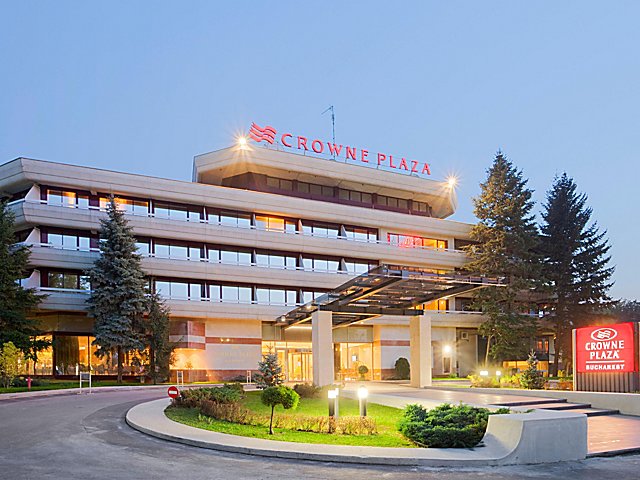 The 4-star Crowne Plaza Bucharest Hotel offers modern rooms with modern-style interiors in proximity to Herastrau Park. We had a meeting with Ms Madalina Grozav, Personal Assistant to the General Manager of this great hotel.
Can You tell us something about the start of the hotel?
The construction existing today as Crowne Plaza Bucharest was realized between 1975 and 1977, and hosted the former Flora Hotel Complex, belonging to the North Hotel Company, with state capital. A very interesting fact about the Flora Hotel Complex is that it was part of the "Ana Aslan" Institute of Geriatrics – this institute was the first in the world of its kind and it was opened in 1952. Here there were treated many celebrities like De Gaulle, Charlie Chaplin, Tito, Brejnev, Onassis, Claudia Cardinale, J.F. Kennedy etc.
In 1995, Ana Hotels SA took over the Flora Hotel Complex from the institute and between January 1997 and April 1998, the hotel was fully renovated and modernized. Therefore, the new Crowne Plaza Hotel was officially opened on December 10, 1998 (though the hotel was reinstated as early as April 23, 1998), under a management contract for 10 years with Holiday Inns of Belgium. On 1st November 2007, Ana Hotels SA changed the management contract for Crowne Plaza Bucharest with a franchise from InterContinental Hotels Group, the second biggest world operator in the hospitality industry, at that time with more than 580 hotels around the world. Today, IHG® is one of the world's leading hotel companies, with more than 5650 open hotels globally.
Where are your guests coming from?
The guests visiting Crowne Plaza Bucharest are mostly international arrivals, coming for business purpose, but we also have leisure travellers, mainly during weekend periods.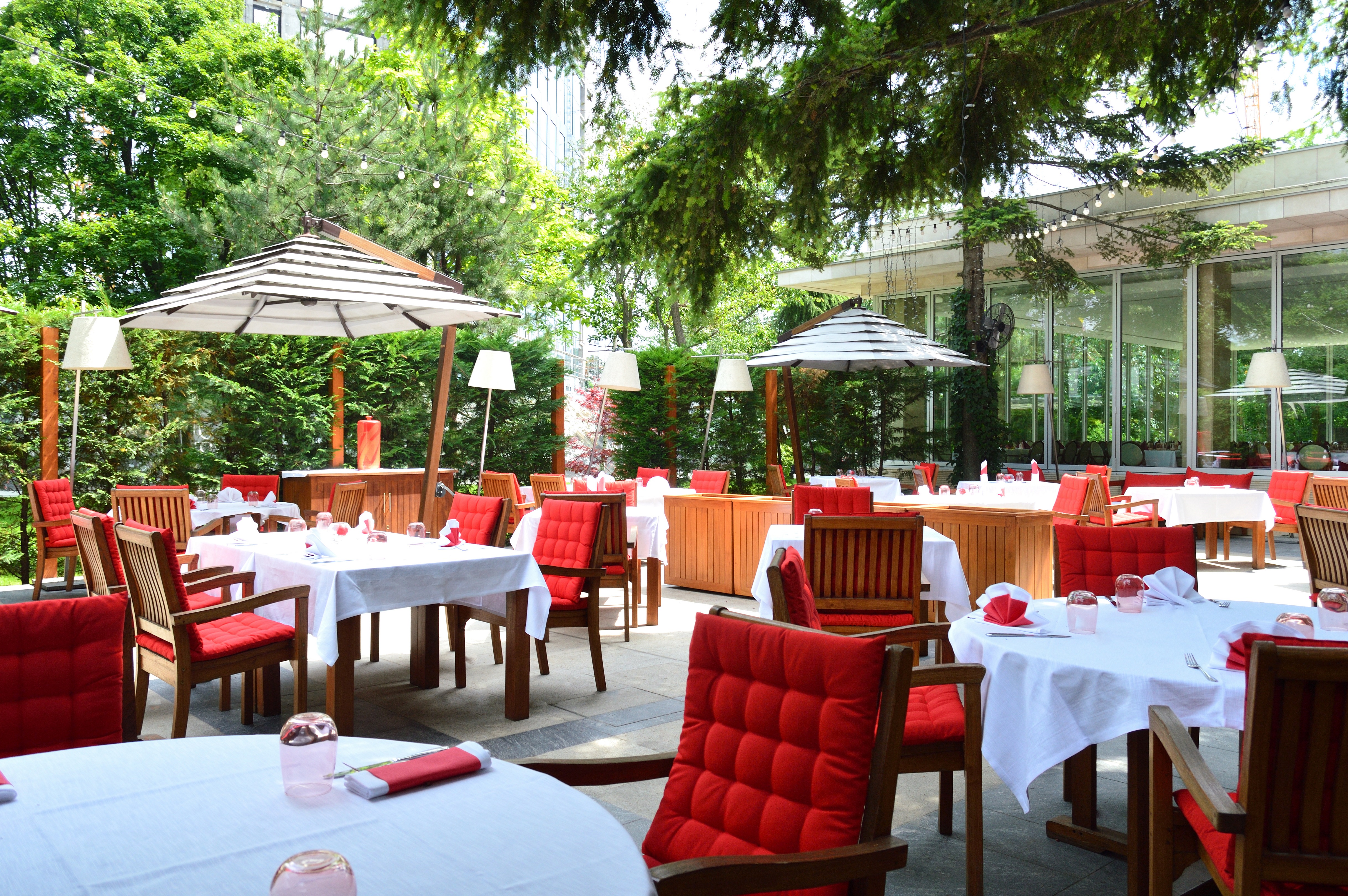 You speak any other languages than Romanian and English?
Yes, we have employees speaking French/ Spanish/ German/ Italian/ Turkish.
What type of guests do you attract ?
We attract both business travellers and leisure travellers.
How many rooms do you offer ?   
Crowne Plaza Bucharest has 165 completely renovated, modern designed rooms, suitable for both tourists and business travelers:
64 Standard rooms, including 2 Accessible rooms
44 Twin rooms
30 Deluxe rooms
8 Club Fit rooms
11 Junior Suites
7 Executive Suites
1 Presidential Suite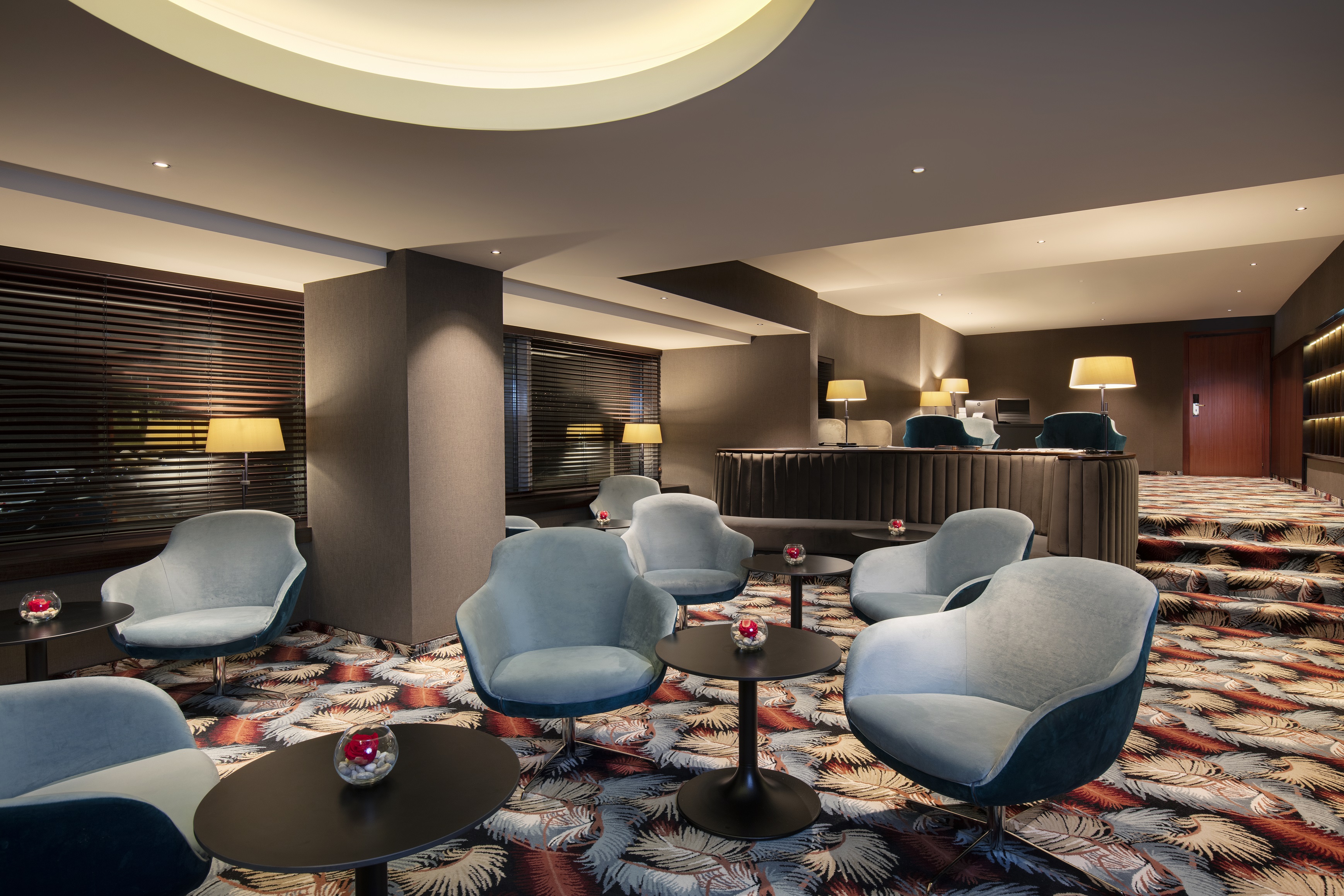 There is something very special about some rooms, can you tell us something more ? 
Yes, in Crowne Plaza Bucharest you could find a unique concept in a hotel in Bucharest – The Club Fit rooms – these "Stay Fit" rooms provide a stationary bike for your in-room morning exercise and some healthy treats to start your day energized.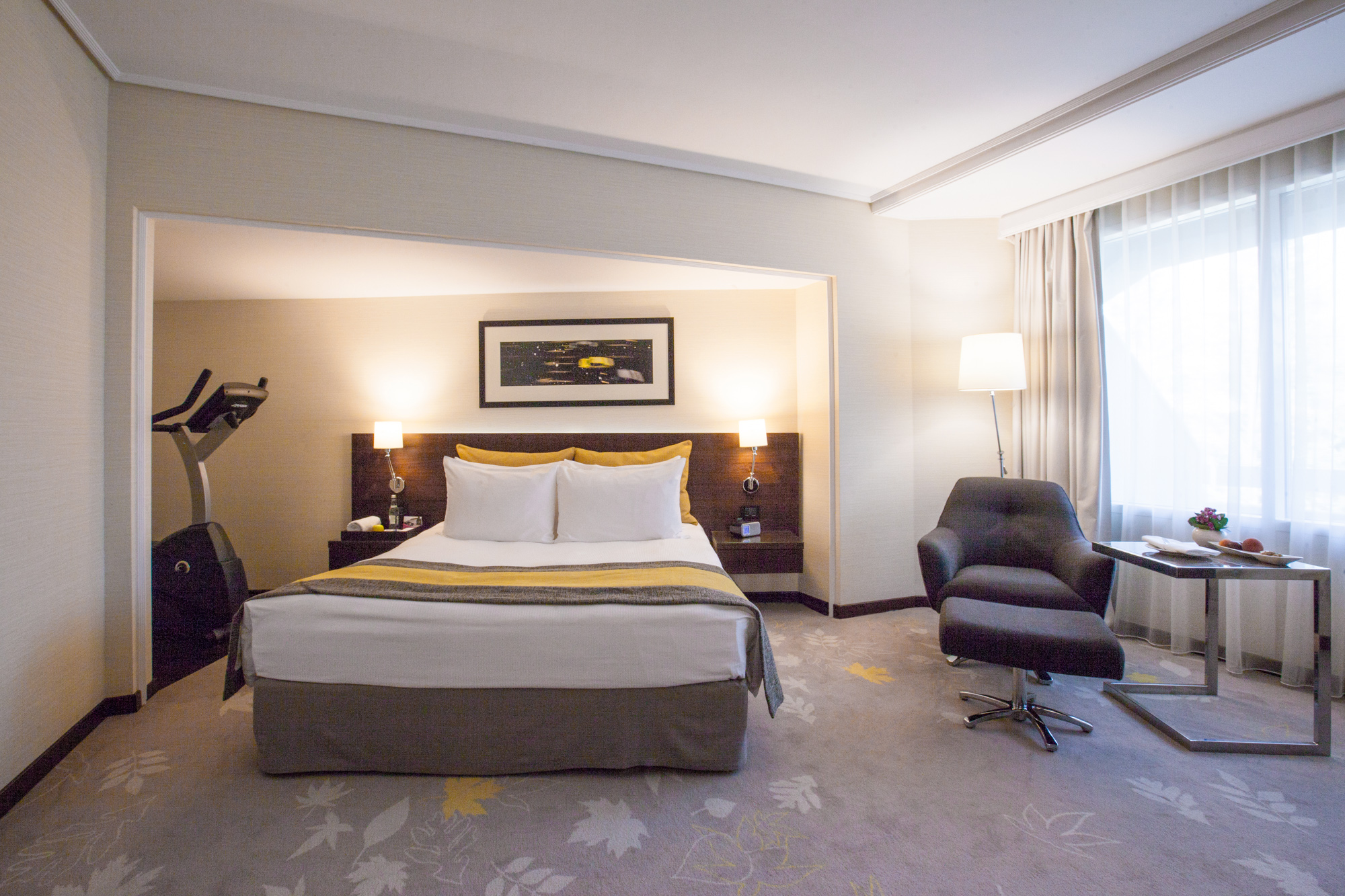 The spa is amazing, what kind of treatments are possible ?
Ana Wellness & SPA at Crowne Plaza Bucharest has opened in 2018, after a complete refurbishment and redesigning of the previous Health Club of the hotel. The style in which the entire SPA center was conceived respects the principles of a balanced life, flooded with light and natural essences. The center extends on three levels (ground floor, mezzanine and first floor) and has almost 1,000 sqm of finished stone with natural stone, ceramics, copper, leather, wood, glass.
The SPA treatments draw on time proven rituals of ancient cultures that blend the antioxidant benefits of tea and spring water with French luxury and modern laboratory technology to nourish and replenish the skin. The gentle touch of our therapists, the healing powers of the water, the divine warmth of our unique Hammam, the mystic wisdom of ancient mindfulness rituals – all work in synergy to transpose you to a state of deep relaxation and rejuvenation.
ANA Wellness is the unique hotel SPA in Romania that has embraced the floating experience as an all-natural restorative and pain management therapy. Lying on your beck in an enclosed pod, filled with skin temperature water, infused with 1.200 lbs. of pharmaceutical Epsom salt, you float effortlessly, as if you are in a near-zero gravity state. A true bliss for your body. This innovative therapy offers a scientifically researched alternative to many health and mental conditions caused by the stressful and hectic modern life. In essence, it is a natural therapy that offers a mental solution to physical symptoms, going after the problem at its source: stress.
In the near future, we are planning to introduce in our SPA menu the well known Gerovital treatments, Gerovital being a Romanian brand discovered in 1951 by Ana Aslan, internationally awarded and recognised for its quality and paraben-free cosmetics.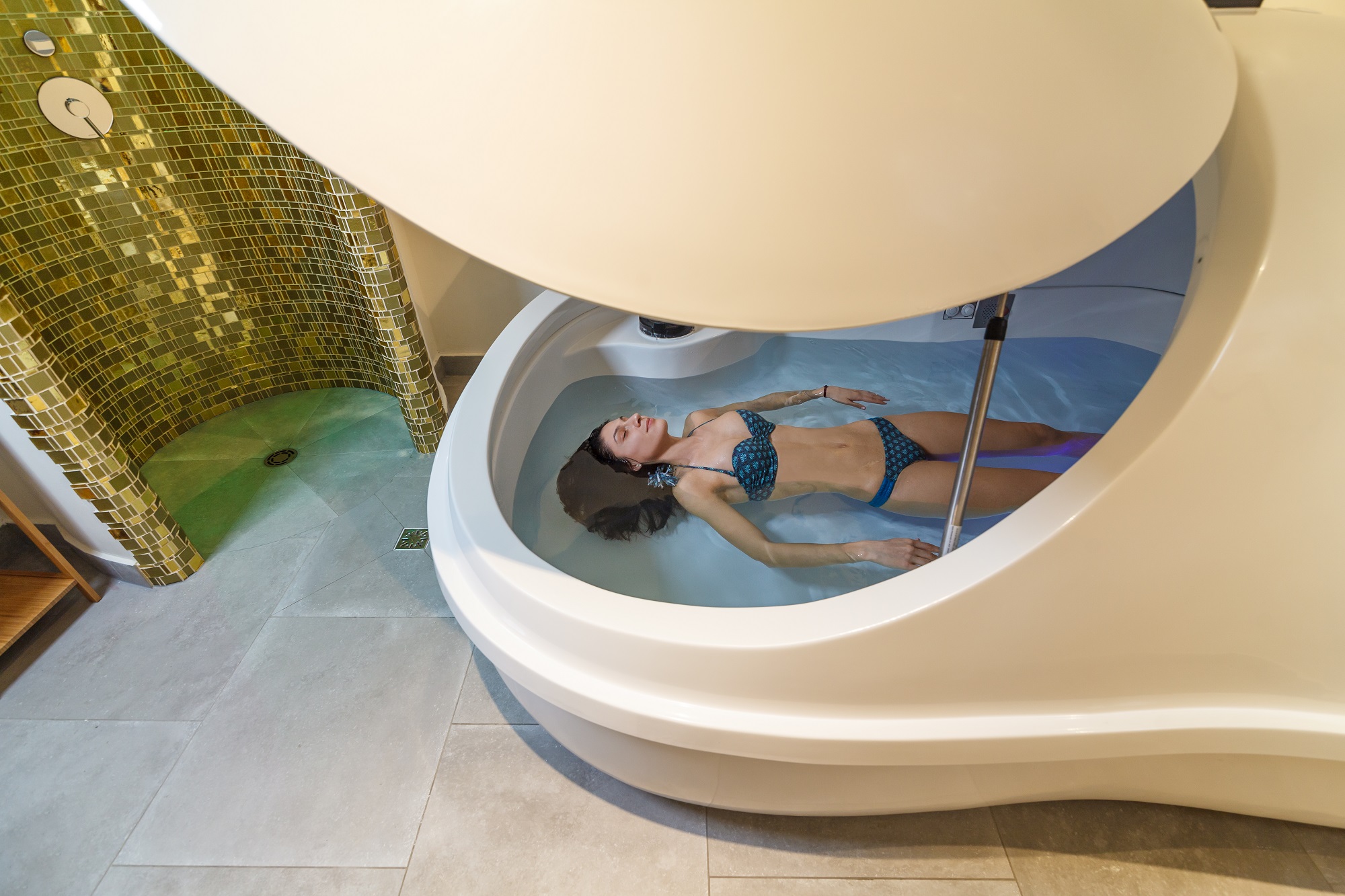 You are very near to the Romexpo grounds ?
Yes, Crowne Plaza Bucharest is adjacent to Romexpo, one of the biggest congress facilities in the city, with direct access from the hotel premises.
Name us 3 places in the city you think your guests should absolutely see ?
Every tourist in Bucharest should see at least these points of attraction: Herastrau Park, The Village Museum, The Arch of Triumph (all three at maximum 10 minutes distance from the Crowne Plaza Bucharest Hotel) and the Palace of Parliament.
Herastrau Park is one of the jewels in Bucharest's crown, being quite simply, a glorious park spread over 187 hectares around Herastrau lake. Herastrau was laid out from 1930-36 on what had until then been mainly marshland around the (natural) lake. The Village Museum – which occupies a large part of Herastrau and which is one of its most popular attractions was created at the same time. Elsewhere in the area immediately around the park is the Arch of Triumph.
Construction of Romania's most famous building, The Palace of Parliament (known universally as Casa Poporului) began in 1984, and continued through what were the darkest days of the Nicolae Ceausescu regime. Standing 84m above ground level on 12 floors, the building is the second largest building in the world after Pentagon.
What is unique about your location? Why would people choose to stay in your neighborhood?
Crowne Plaza Bucharest is located midway between one of the most beautiful residential areas in the city and city center, at 15-minutes drive from Henri Coandă International Airport and a short walk from Herastrau Park's lake and jogging trails. In a quiet district to the north, buses from nearby stops run to the city centre, Gara de Nord train station and Baneasa Shopping City mall. The hotel has also its own 3000 sqm garden, ideal for morning or evening walks, meditation or just for relaxation.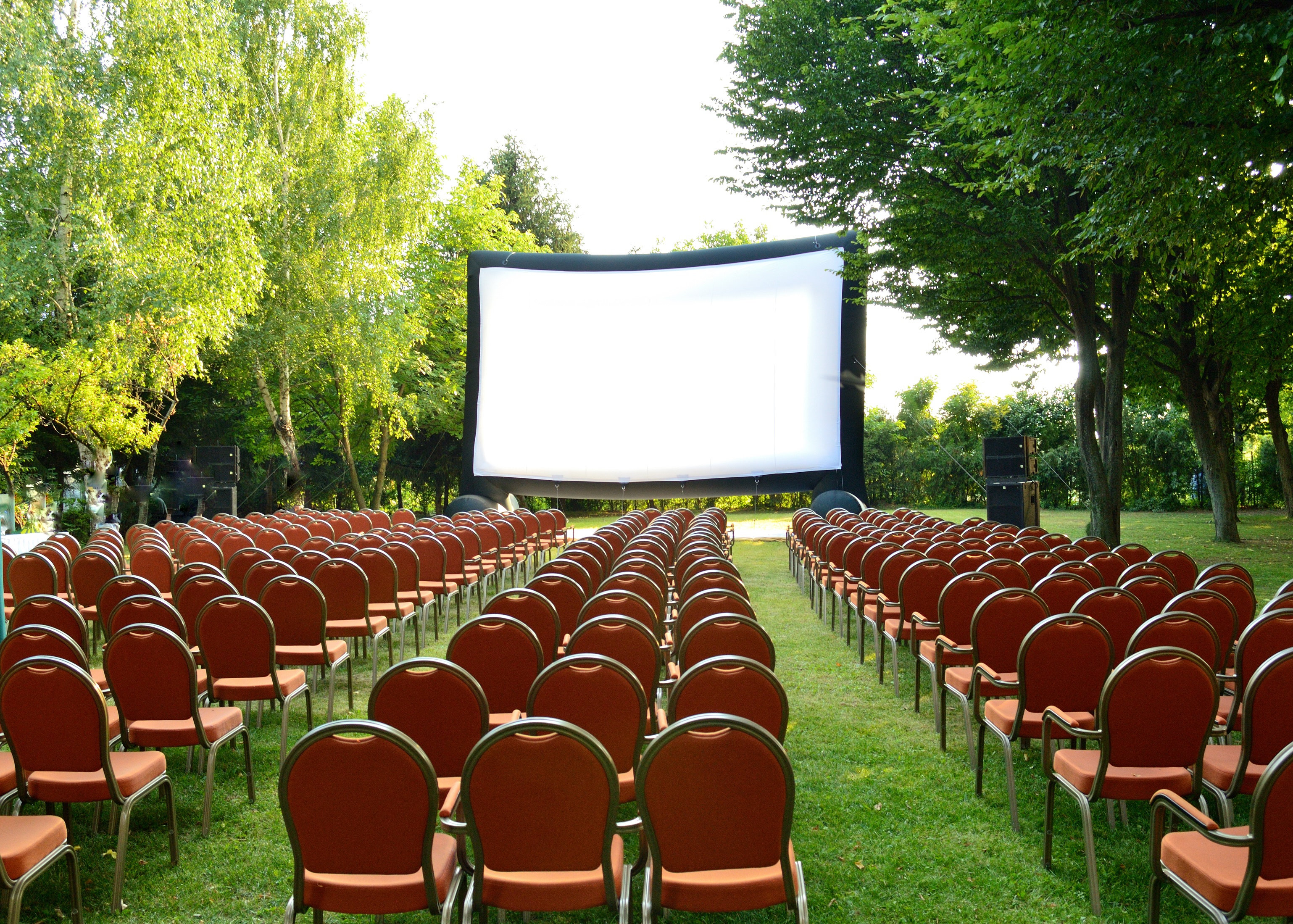 Do You offer arrangements to your guests to visit the area ?  
Yes, we provide concierge services, transportation.
Is there any typical meal guests should try when visiting Bucharest ?
Romanian traditional food is various and covers almost every taste (from salads and fresh organic food – eggplant salad/ mashed beans salad/ fish egg salad/ "zacuscă" (eggplant-based salad, with roasted vegetables), to all kind of meat dishes and garnishes – "sarmale", "mici", various traditional pork recipes like "jumări"/ "tochitură").
Are You planning new services or activities in the next months or years to come ?
We at Crowne Plaza Bucharest are constantly upgrading our services and our facilities, in order to provide the best quality services to our guest. In the near future, we are planning to create new meeting concepts – garden meetings/ hub concept/ informal business meetings, considering that we are a business hotel.
Also, with the arrival of the new Executive Chef – Serdal Altun – originary from Turkey, we want to create a new concept for our restaurant that will be visible in the architecture, the design of the venue and in the new menu a la carte.
Is it possible to use public transport to come to your accommodation?
Yes, Crowne Plaza Bucharest has direct access to the STB (Societatea Transport Bucuresti) bus station, at 2 minutes walking there is the line 331, that goes to city centre (Piata Romana), passing by the metro station M2 Aviatorilor (the main metro line that connects the north and the south of Bucharest). At 10 minutes walking there is Piata Presei round about, where you can find bus and tram station, connecting to multiple points in Bucharest, including the North Railway station, city centre, airport, Baneasa mall, Victoriei square.
Any other particular information which is interesting about your hotel?
As part of Crowne Plaza global standards, you can find in our hotel:
Business Ready Services: Our hotel offers products and services that help you be productive and be at your best while traveling for business. From complimentary high-speed wireless internet throughout the hotel and in your room to convenient access to power when and where you need it, keeping you connected and productive.
Fast & Fresh Food: We provide freshly prepared meal options that are ready quickly whenever and wherever you are within the hotel to keep you energized and focused.
Fitness & Wellness: To help you stay focused and energized, we offer fitness facilities and wellness options to keep you active and energized — all on your schedule. From quick and easy access to healthy snacks to "Run Station" providing local running routes, towels and water.
The Sleep Advantage® program, which includes premium bedding, aromatherapy, Quiet Zone areas and a Guaranteed Wake-up Call, will help you unwind and rest easier, ensuring a productive day ahead.
Also, our parking area offers two charging stations for electric cars.
What other region would you recommend our readers to visit in Romania , and why?
Romania it is a beautiful country with various cultures, architecture styles, geographic landscapes and we would recommend your readers to discover all her regions. To make a short selection, we would recommend Transilvania (for the medieval cities), Moldova (for the medieval churches) and Dobrogea (for the historical archaeological sites).
Web : click here