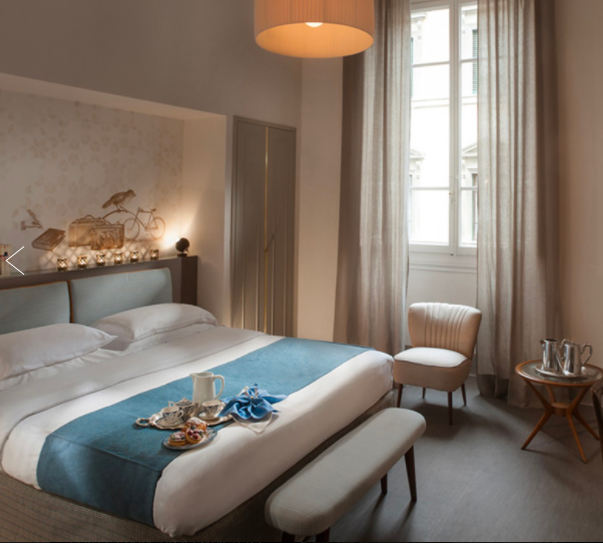 Firenze is as the capital city of Tuscany a must on anyone's Italy trip. There is much to see and experience in this historical city thanks to ancient nobles like the Medicis and many other's.

If you are looking for a small boutique hotel in the historical centre of Florence then Alfieri 9 is an excellent choice. It's location is in one of the better neighbourhoods of the city.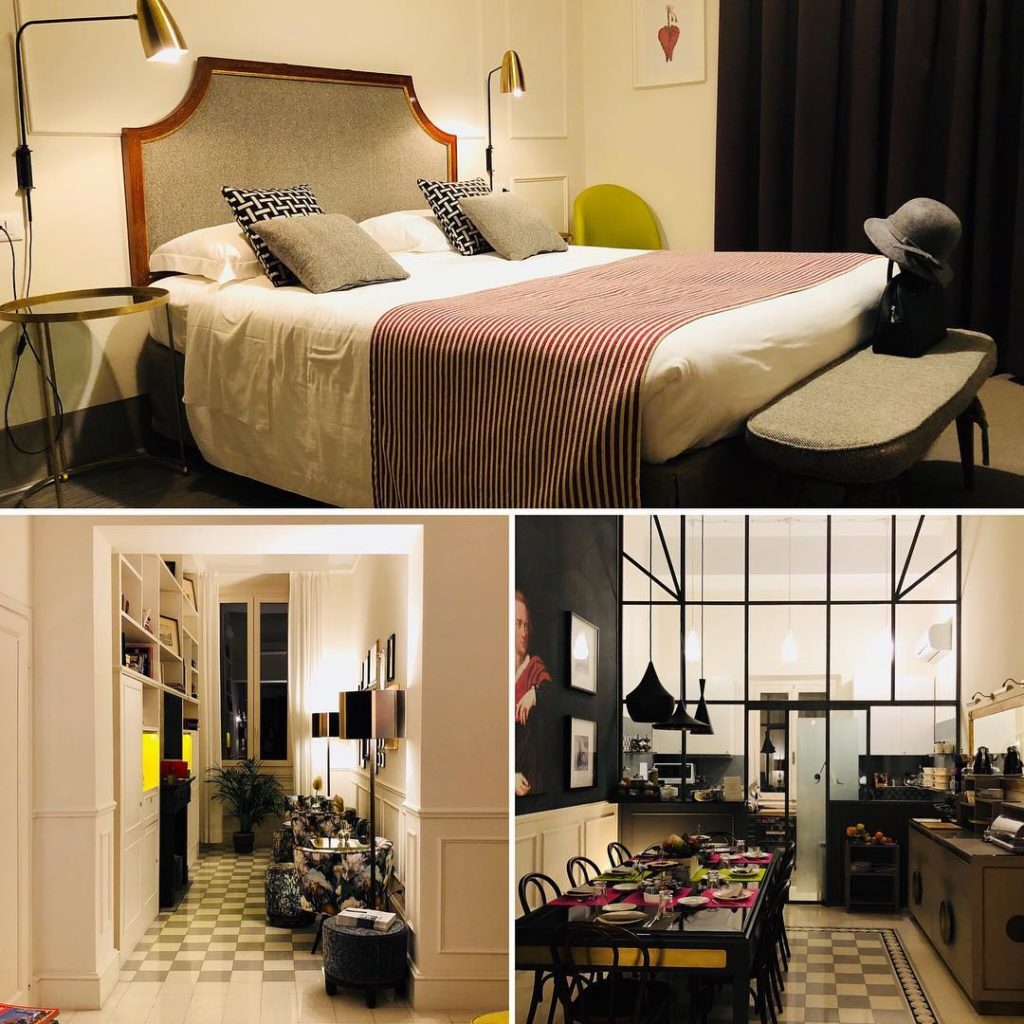 Or if you are looking for an elegant location and attention to detail for a romantic weekend for two, you're in the right place.
Since 5 year's Riccardo is taking care of his guests in Via Alfieri. After a long career in Italian's fashion industry he decided to use his drive for perfection in Alfieri 9. Since the first day he's taking are of a perfect stay for people from all over the world. People from many countries in Europe, Asia and Americans spent their holidays here when visiting Firenze and Tuscany.

The accommodation was previously a place with only 3 rooms and Riccardo transformed it with a team of architects and designers into a small boutique hotel with 8 rooms in the beautiful heart of the city with views of Brunelleschi's cupola that adorns the cathedral.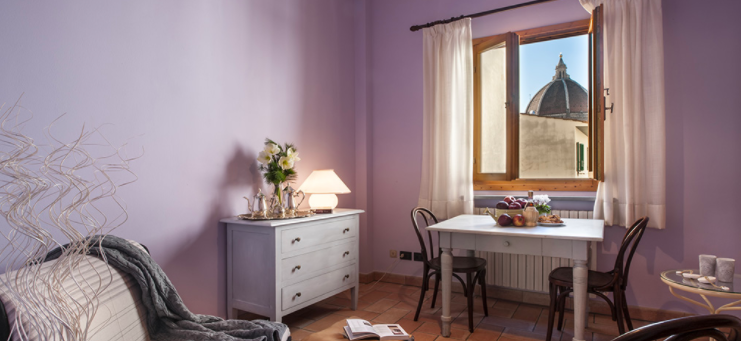 When arriving at the Firenze airport you can reach Alfieri 9 by bus (1.50 euro only !) or taxi (ca. 25 euro). Parking near the hotel is possible and costs 25 euro per day.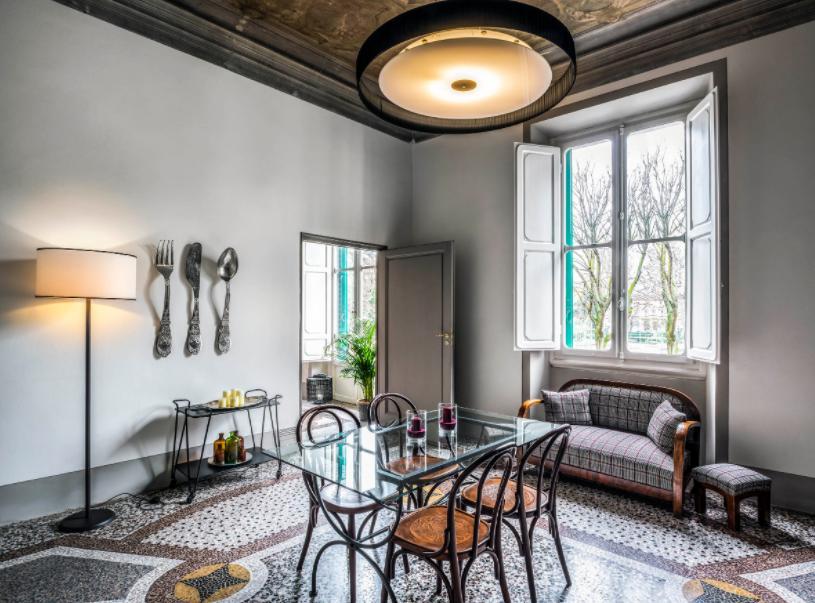 "Home from home" is the baseline of this accommodation and indeed..From the moment you enter this place you feel at home. Each room is an exclusive corner to retreat and return whenever you want to feel at home.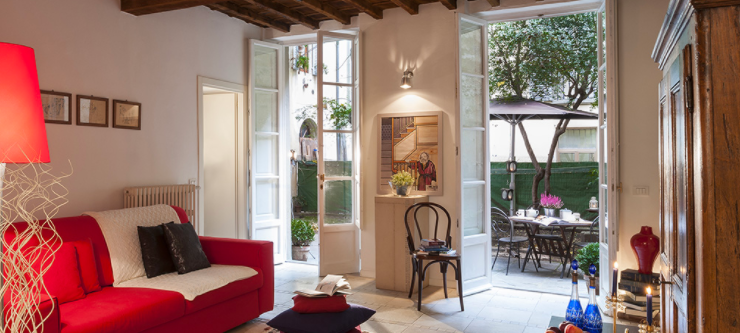 Unique furniture, the rooms and common areas are summaries and metaphor of the magic of the beautiful city where this hotel is located. Each room includes a minibar. The rooms offer a bed&breakfast service, with a rich Italian breakfast included in the room rate. A breakfast including croissant, Italian sweets, ham, salumi, orange juice, fresh fruit and of course delicious Italian coffee.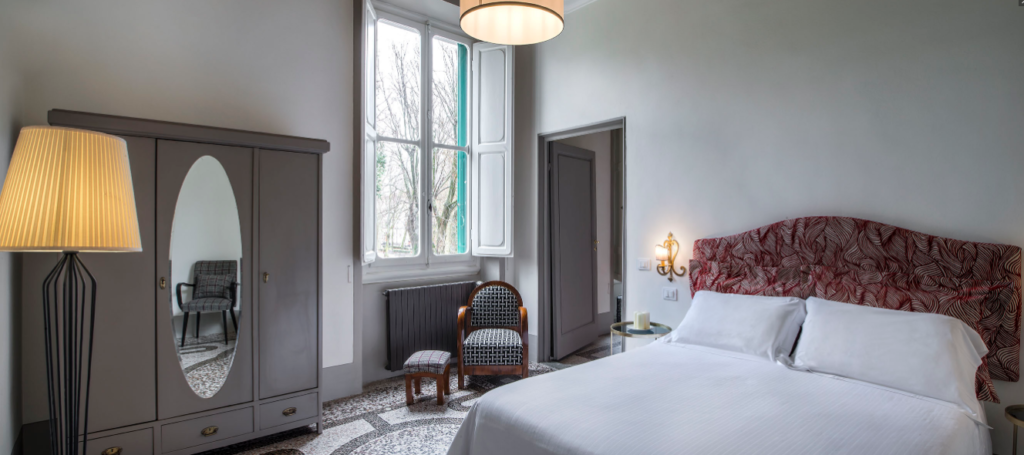 Alfieri 9 is open during the whole year. Of course this accommodation is mostly booked by tourists but also business people feel immediately at home. Both have easy access from the hotel to the tourist zones or business areas in the city.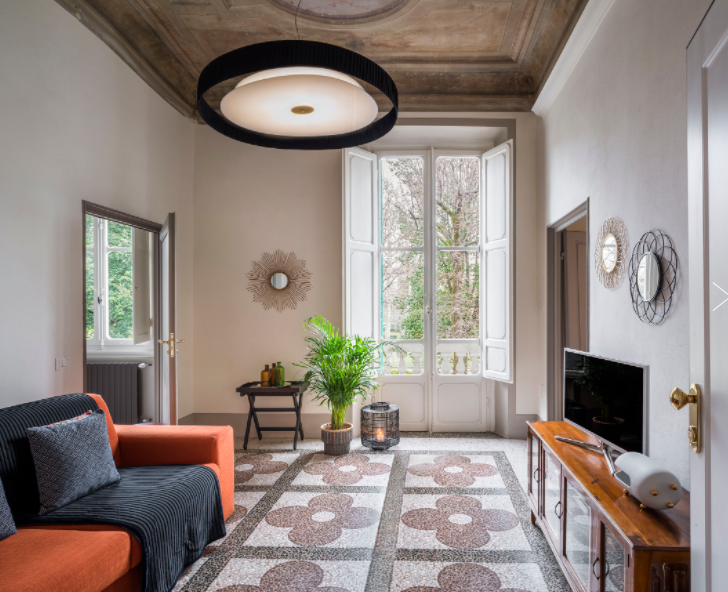 Important to mention is the fact that Alfieri9 is easy accessible for disabled or elder people. There is no elevator but the accommodation is on the first floor. Access through a wide staircase.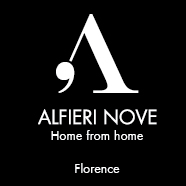 If you want to explore more than Firenze during your stay at Alfieri 9 there are plenty of beautiful and historical cities nearby. The bigger cities are easy to reach by train, other need to be visited by car.
Riccardo has a rich knowledge of not only the best places, musea, restaurants and bars to visit in Firenze but can also help you to unlock other hidden secrets in the region of Tuscany.
Treat yourself to a romantic stay and discover the wonders of Tuscany's most magical city. More info :
www.alfieri.it
info@alfieri9.it