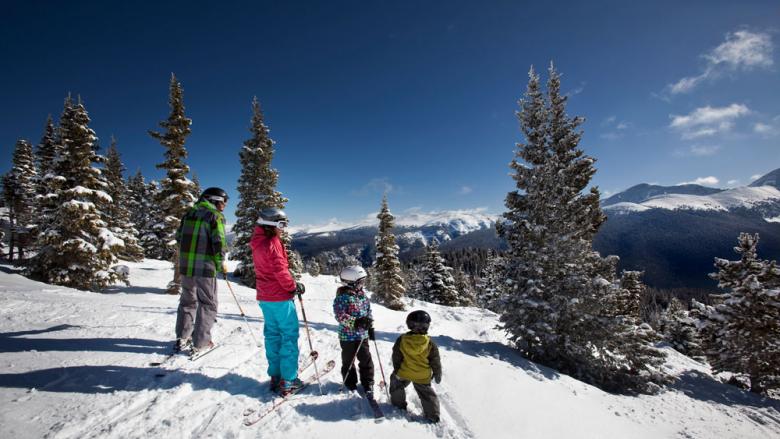 Three ski resorts in Colorado are listed among the top five most expensive winter destinations in the United States. That finding is according to a recent survey conducted by CheapHotels.org.
The survey pitted all U.S. destinations against each other based on the minimum price travelers will have to pay to stay in the cheapest available double room. An average price for each destination was determined for the winter months of December, January and February. It must be noted that only hotels with at least a 3-star rating and those with a positive average feedback score from previous guests were taken into consideration by this survey.
Averaging $243 nightly for its least expensive double room, Vail takes the ranking's top spot. Florida's Key West follows as the number two finisher with an average overnight price tag of $234. Meanwhile Aspen, another Colorado ski resort, rounds out the Top 3. An average rate of $227 per night lands it in the number three slot.
A third Colorado destination, Breckenridge, ranks fifth most expensive at an average per-night charge of $221 for its least expensive double room. That rate puts it just a few dollars ahead of Lahaina, the most expensive destination in Hawaii. Palo Alto, home to Stanford University in Silicon Valley, California, rounds out the Top 10. This winter it is averaging $175 nightly for its most affordable double room.
The following table shows the 10 most expensive winter destinations in the United States. The prices shown reflect the average rate for each destination's cheapest available double room for the time period spanning
December 1, 2016 – February 28, 2017.
1. Vail (CO) $243
2. Key West (FL) $234
3. Aspen (CO) $227
4. Sanibel Island (FL) $225
5. Breckenridge (CO) $221
6. Lahaina (HI) $216
7. Santa Monica (CA) $197
8. Downtown Miami (FL) $194
9. Park City (UT) $184
10. Palo Alto (CA) $175
For the full results of the survey, visit: http://www.cheaphotels.org/press/usa-winter-2016.html
Press Contact: Barbara Adams, press@cheaphotels.org, Phone: +1-805-308-9660
SOURCE CheapHotels.org