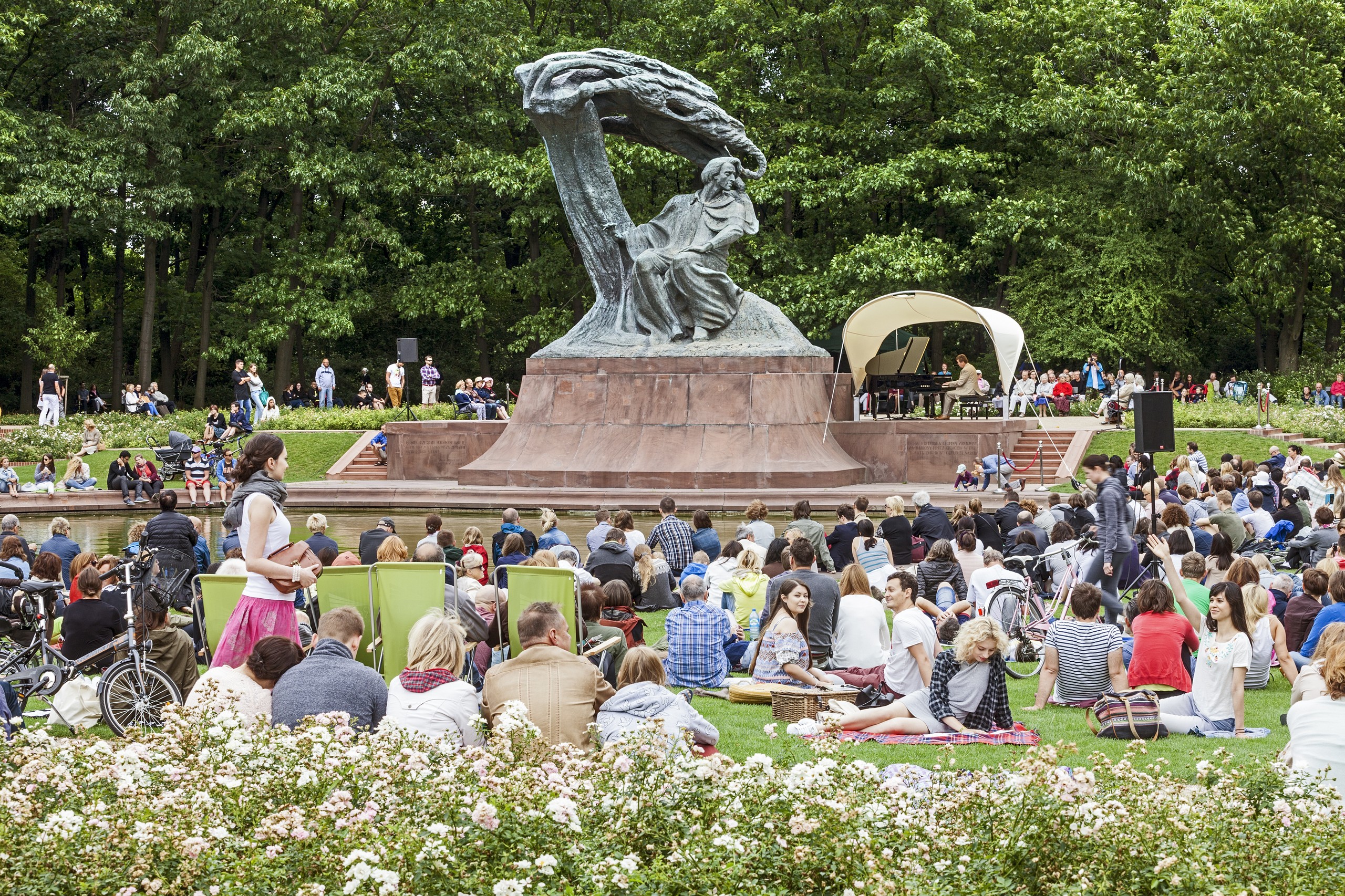 Organised at the foot of Fryderyk Chopin's statue for almost 60 years they have become the cultural symbol of Warsaw.
Eminent pianists perform every Sunday from mid-May until the end of September, at noon and 4 pm. Hugely popular with Warsaw residents and tourists alike, they are a unique opportunity to listen to classical music while sitting on a blanket in the shade of a tree.
The recitals are free of charge.