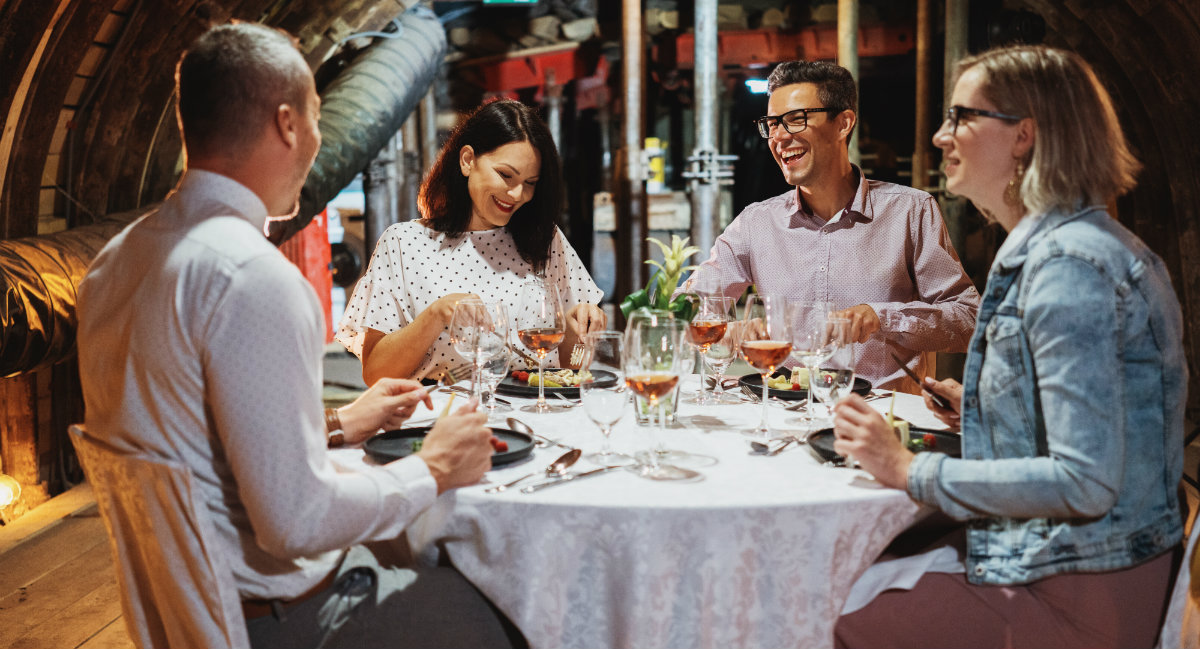 Slovenia Unique Experience is a label for the most unique 5-star tourist experiences. The label, awarded by the Slovenian Tourist Board, ensures that the product is local, authentic, unique, experiential, boutique, sustainably green, of premium quality.
Once selected, the providers needed to ensure that they will actively monitor the responses of visitors, continue with sustainable management and take care of the quality of experience.
Recently, two new experiences have been added to the list: Big guy´s wine tour experience in Maribor and Velenje Underground Culinary Experience – 160 metres below the surface.
The whole selection now comprises of 11 Slovenia Unique Experiences, here is the list of the initial 9:
Garden Village Bled – A night at a tree house, in the middle of a forest, with its own gardens (Plantea, Garden Village Bled),
Short Natural Science Holidays in Slovenia – extended weekend in nature (Symbiosis Institute, Bloke),
The story of a soldier from the Isonzo Front (Kobarid Museum),
Ljubljana castle for you – an individual castle experience (Ljubljana CastlePublic Institute)
Vintage gourmet tour (Lisjak Olive Oils, Koper),
Kayaking in the Mine (Podzemlje Pece),
Following the footsteps of Luka Čeč (Postojna cave),
An unforgettable day at the Fonda fish farm (Fonda Fish Farm)
Moustache Tour (Visit Ljubljana).